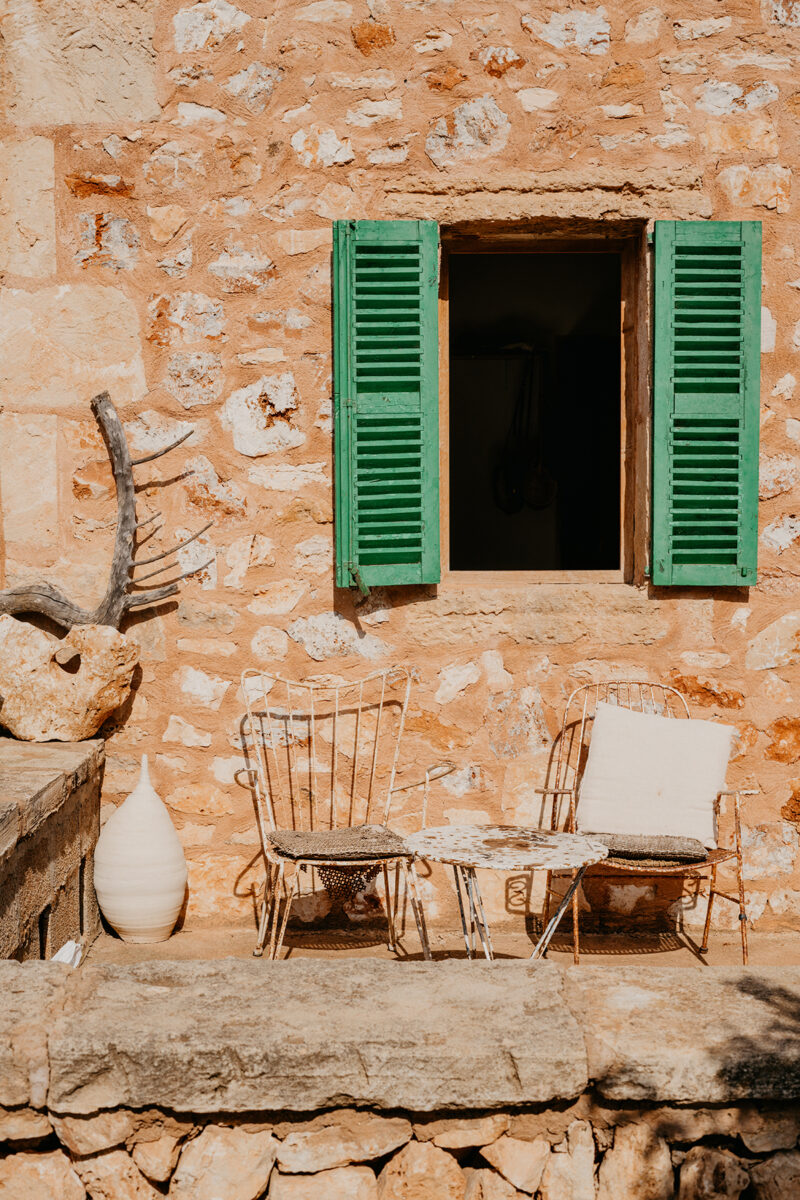 At one time, a second home in Mallorca might have been a straightforward lock-up-and-leave style property. The interior would have been simple, nothing too homely but comfortable enough to spend a few months in the sun and by the sea. It would require little upkeep, less investment (design-wise) and fewer personal traits than its primary counterpart. While this might still remain true for second home owners, a shift in the local design sector says otherwise. Mallorca's artisans, interior designers and furniture makers are seeing more demand than ever from international homeowners looking to bring more of Mallorca into their homes. Local products 100% island-made have found their way deep into the hearts of the second home sector.
A sense of belonging
Over the last few years, homeowners have felt a renewed appreciation for their properties. We learnt in lockdown to value our location, its culture and the livelihood of our neighbours. Internationals who spent lockdown here sunk their roots further into Mallorcan soil, appreciating the island on a deeper, more local level. It is now the ripples from this event that have changed the way we decorate our homes – moving away from mass production and more towards the solo maker.
The need for connection (within the local community) and a sense of belonging are the two biggest motives behind this shift. Buying local affirms our loyalty to Mallorca's small, artisan network, and within our homes, brings us the simple pleasures of the natural world. Homemade Mallorcan products are warming. They're rustic, organic, made with love and a reminder to second-home buyers that this too is their home (no less than any other property they own elsewhere). Time in Mallorca is precious and the shift towards local proves just how much value we assign to feeling in our homes, rather than what we own inside them.
Adriana Meunié
Tomeu Perelló
Ceramicist Jaume Roig
The magic Mallorquín touch
Furniture stores like Can Garanya in Manacor are playing a big role in the shift towards artisan. They are just one of many design stores on the island that represent a historical line of makers in Mallorca. The kind that stocks handmade wicker baskets by the likes of Tomeu Perelló or the works of ceramicist Jaume Roig and textile artist Adriana Meunié. Each product is born from the thousands before it, following a long pattern of popular centuries-old techniques.
The increase in buying activity at Can Garanya (and others like it) is a comforting sign that people in Mallorca refuse to see their local traditions disappear. They value where their products are made and acknowledge its role within the community. Architects too are changing with the times, moving away from starker designs towards softer Mallorcan masterpieces. Whether it be stone from Santanyí, lampshades from braided grass or ceramics moulded in local clay, the second home sector is embracing where its foundations stand. In the heart of the Mediterranean.
Text by Rosie Foot
Photos by Sara Savage