In a meeting with two luxury hoteliers it seemed only fitting to let them decide on a location. "This hotel has the feeling of the city but it's right by the sea," says Olivier, as he and his partner Anna lead the way into the 5-star Hospes Maricel and Spa. We take a seat on the terrace and remark at the beautiful views from Cas Català. Although, for the couple (who travel to some of the most amazing hotels in the world) the location rarely enters their remit. Anna and Olivier are more interested in the inner workings of the hotel, examining areas like training, operations, sales and marketing. Only by doing so and taking an insider view (hence the name) can the couple do their job: to go in and turn a struggling hotel into a success story.
Rebranding the business
Anna and Olivier's consultancy focuses on the high-end hotelier in need of practical and logistical support. Examples of their clients in Mallorca include Palacio Can Ferrer (a private palace), Hotel Sant Francesc and Sa Creu Nova Art Hotel and Spa. Olivier takes on the creative role repositioning the business internally, while Anna is detail-orientated and makes it happen. Previously they went by the name Heuchenne Bauge but decided in May 2021 to relaunch as Insider View. A clear name for a consultancy with a clear objective. "Our previous name was our surnames mixed together. What did that mean? Insider View fits us perfectly because it relates to so many things and keeps it clear. We take the insider perspective, always," says Anna.
Insider Mallorca
Insider Mallorca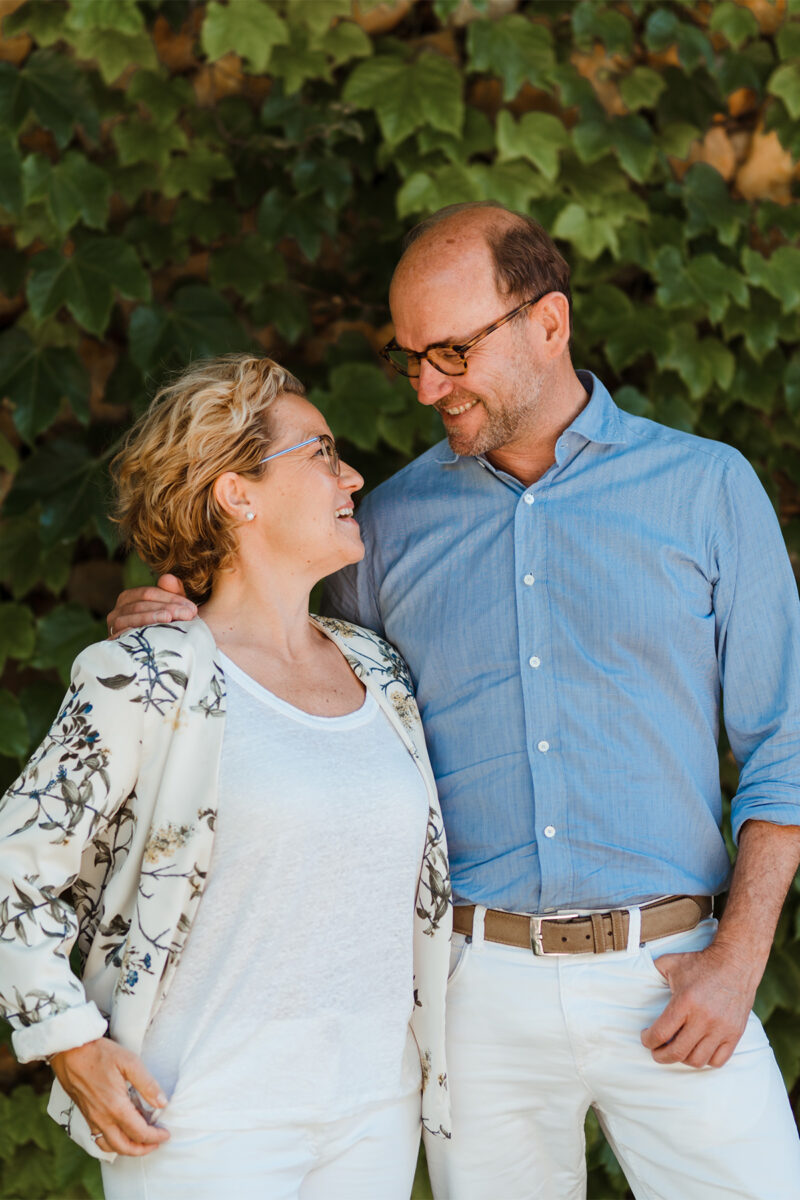 Insider Mallorca
Alongside their consultancy, the couple also run their own luxury villa rental business, Insider Mallorca. Their portfolio stretches across the Balearic Islands and includes over 120 luxury villas available for holiday rental. Their consultancy work merges naturally with the holiday rental market, where Anna and Olivier help villa owners improve their customer experience. "People only want local nowadays," says Olivier, "it's really about human connection and authenticity." As part of their concierge services, the couple place emphasis on what the island offers. From Mediterranean cooking to local workshops and 'insider' hiking treks, Anna and Olivier say that only through establishing a good connection with the locals can good business be done.
What to do if you're a hotelier
Given the impact of Covid-19 within the past year, it's been tough for hotels to survive. A way of alleviating this, Olivier explains, is for hotels to look at themselves, identify their market and "create their own culture." In these changing times, the important thing he says is to adapt. "Give people the space to breathe and relax. Premium suites with a kitchen will see a rise in demand, and so will longer stays. People won't come to Mallorca for a couple of days, that'll become less. We're seeing hotels now only offering their suites for a month." Anna brings in her angle, looking at it from an operations perspective. "It's also about having strong Human Resources. Hotels need to be selecting the right people – it makes all the difference." Together, they agree that progress always begins from within.
Photos by Sara Savage / Property photos provided by Insider Mallorca
Address details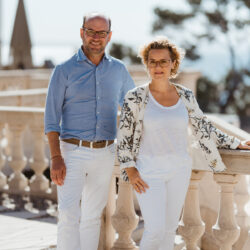 Insider Mallorca