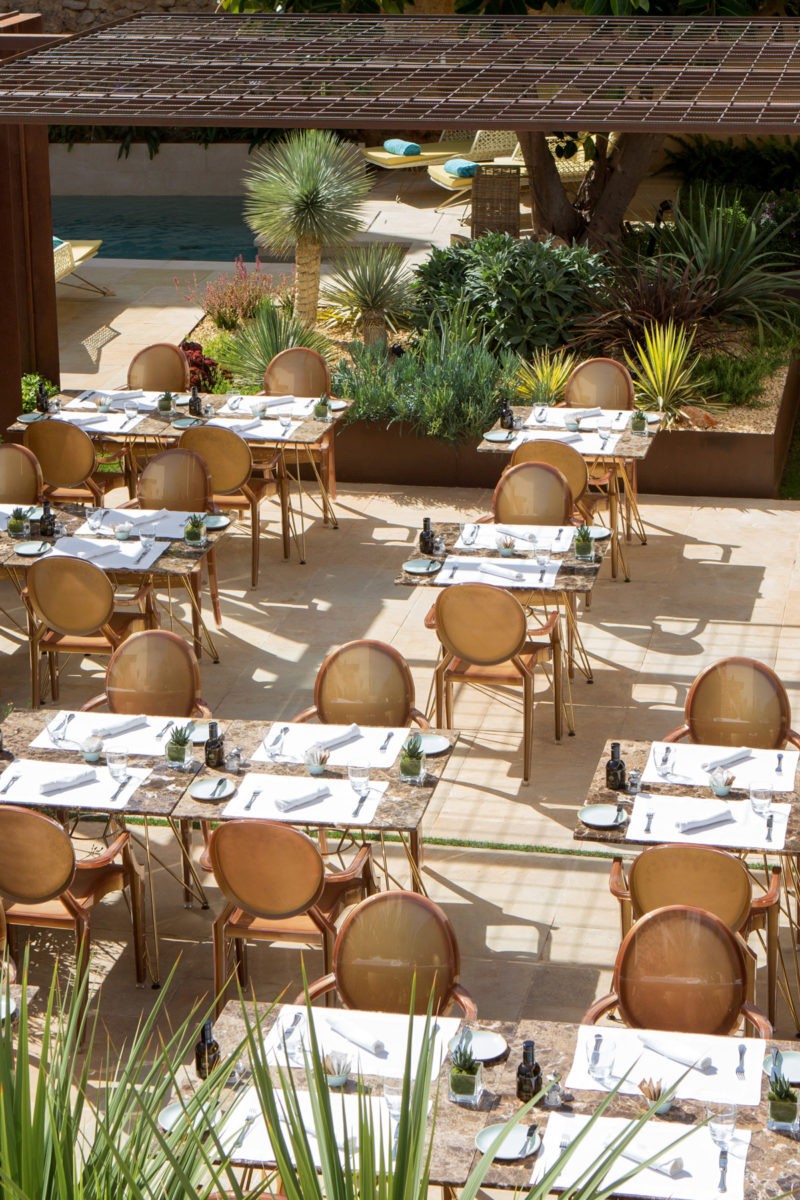 Fancy that special vacation you won't forget? Sa Creu Nova, the art hotel and spa in Campos, gives its guests multiple reasons to feel truly pampered during their stay…
Before its opening in 2017, many would not have equated luxury, haute-Japanese cooking, and contemporary art with the low-key, rural village of Campos, but the Sa Creu Nova has quickly changed that impression. This Michelin Guide-recommended hotel oozes discreet luxury, features two top-rated restaurants, a fitness centre, wellness spa, and 17 individually designed rooms – all of which are decorated with a curated selection of contemporary art that fits beautifully with the rustic, muted and minimal surroundings.
Did we mention no kids? Sa Creu Nova is truly a destination for escaping and relaxing, where thoughts of daily responsibilities have departed, leaving time for contemplation and rejuvenation. It is also close to some of the finest white sand beaches on the island's south coast such as the gorgeous Es Trenc nature park. But don't bother trying to plan your own day – let one of the friendly staff members offer itineraries and ideas based on your interests whether beach, markets, food or shopping – and then finish the day sipping a signature cocktail at the intimate hotel bar.
What's best is staying within the walls of this lovingly restored, traditional Mallorcan manor house, and eating some of the finest gastronomy on the island just a few short steps from your room. Tess de Mar is a Mediterranean restaurant led by chef Juan Ocamo, which practices 0km cooking using the finest ingredients on the island – fish fresh from the market, locally raised lamb, vegetables from their own garden. Wines from the restaurant's extensive list harmonise perfectly with the cuisine, with Mallorcan wines taking centre stage. Set in the cellar of the Mallorcan manor house is their Japanese restaurant, Kairiku, where diners share a single table and interact with the chef, Cesar León. His masterful omakase tasting menu transports your senses to another world – much like the whole of Sa Creu Nova, which is sure to bring its guests moments of pure and blissful transformation.
Address details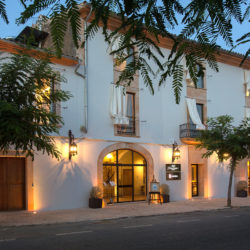 Sa Creu Nova Art Hotel & Spa
C/ Nou 10, Campos