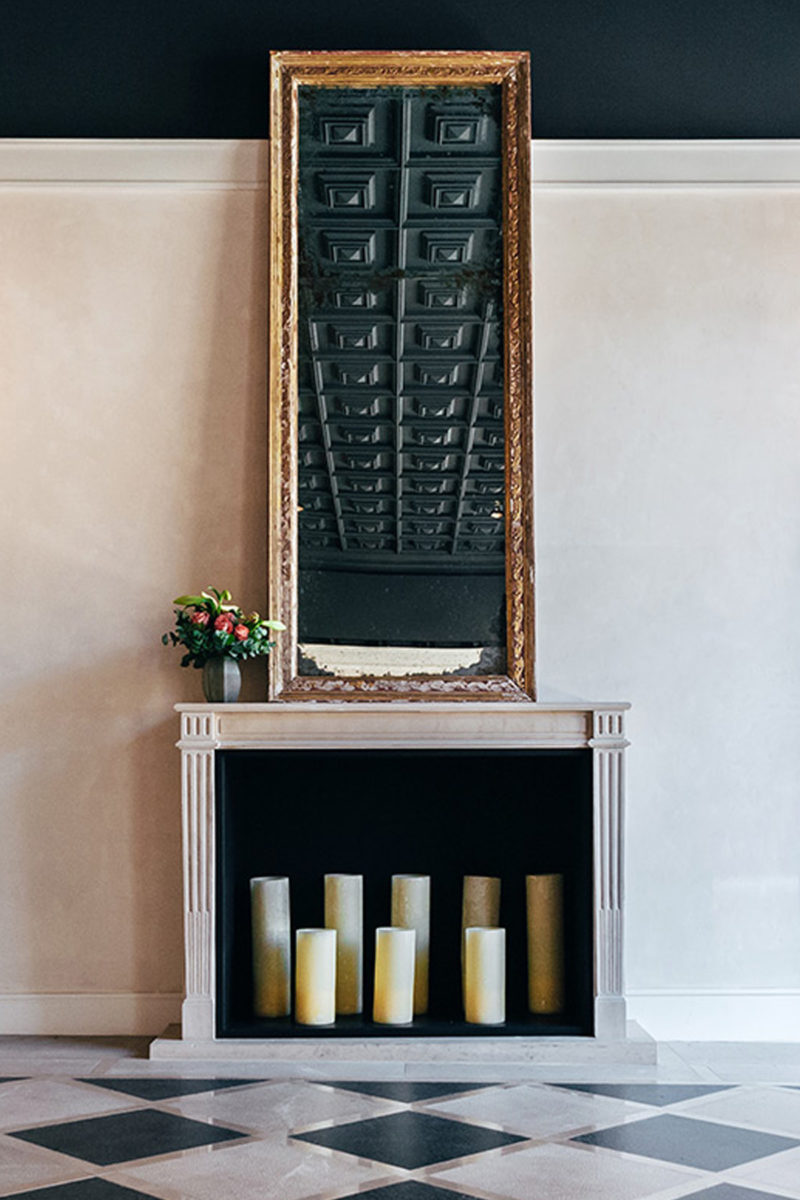 Journalists from around the world seemingly raced to write about this 5-star hotel in Palma de Mallorca's Old Town, opened this spring. A restored and renovated 19th-century neoclassical-style mansion (once home to the noble Alomar Femenia family), it's in a pleasant square opposite the Sant Francesc Basilica, after which it is named.
A branch of the Soldevila family – part of the founding and owning family of Barcelona's Hotel Majestic – undertook the project of turning it into a luxury landmark hotel with 42 rooms and suites. Architect Tolo Cursach of International Hospitality Projects oversaw the restoration and refurbishment of the manor house, which required the professional services of many master craftsmen.
The hotel floors and pool tiles, for instance, were designed by Antonio Cumella, whose studio Cerámica Cumella is working on the tiles for La Sagrada Familia in Barcelona.
Suite Sant Francesc
Sant Francesc Singular Junior Suite Bathroom
Sant Francesc Patio
Rooftop terrace
Sant Francesc Lobby Bar
Sant Francesc Gym
Sant Francesc Rooms decor
Sant Francesc Patio
Sant Francesc Spa
'Quadrat' Restaurant & Garden
The contemporary interiors were overseen by architect and interior designer Maria José Cabré of MJC Arquitectura; family member and former interior designer Nuria Ferrer Klein curated the hotel's considerable collection of art works – many specially commissioned for the hotel – including a large series of images by Mallorcan photographer Barbara Vidal, which capture the original soul of the building.
Restored original architectural features include wood-beamed, frescoed, and moulded ceilings, and covered verandas. Traditional Mallorcan stone and French oak are among the natural materials used.
The regal property's inner courtyard and lobby bar, with olive trees and fountain, was originally used to saddle-up horses, and hitching posts have been restored and retained.
The former stables are now the hotel's restaurant Quadrat – also with hints of its past use. The hotel has a lovely peaceful garden, accessed from the restaurant, with tables for alfresco eating and, on high, there's a rooftop terrace with pool and sundeck, and lounge/bar area – where guests enjoy spectacular views of Palma de Mallorca.
Opening Hours
Quadrat Restaurant :
breakfast from 7:00 – 11:00 hrs
lunch from 13:00 – 15:30hrs
dinner from 19:30 – 22:30hrs
Lobby Bar & Patio – 11:00 to 00:00hrs
Singular Rooftop Terrace – 11:00 to 23:30hrs
Address details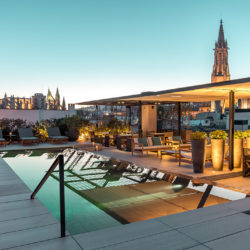 Hotel Sant Francesc
Plaça de Sant Francesc, 5