As you might reasonably expect from a resort town set in a huge sweeping bay, the list of water-related activities you can enjoy in Puerto Pollensa is as long as anywhere on the island. But what makes this destination particularly special is – thanks to the area's mountainous geography – there's almost as many land-based pursuits to experience, too. So whether your idea of fun is exploring the deep or climbing peaks, this popular port has it all…and plenty in between.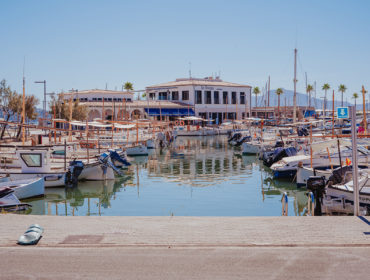 A family-friendly resort for many years, Puerto Pollensa has also attracted a growing population of ex-pats to its stunning shores.
For energetic and active types, Puerto Pollensa is a superb place to live, whether you like to spend time walking, cycling, swimming or indulging in any number of water sports. The port may not offer a huge amount of cultural or art-related activities to take part in, though the nearby town of Pollença can provide for those inclined. Ultimately, if you love the outdoors, mountains and the sea, there are few places that combine them quite like Puerto Pollensa.