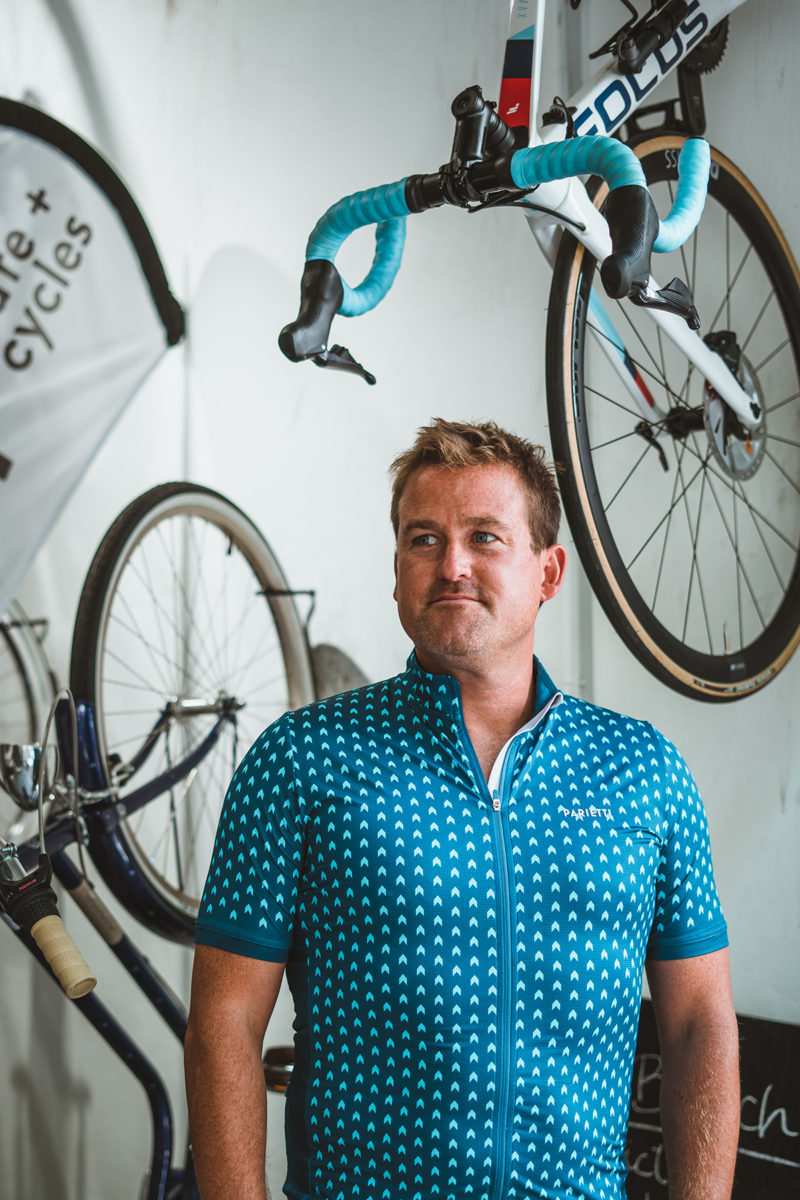 At one time Paul's morning cycle would have involved showers of rain, dodging red buses and keeping within the cycle lane. He would have locked up his bike, taken off his anorak and began his day headhunting in London's financial sector. Now five years later, he lives in Santa Maria with his wife and family, cycles in the Tramuntana mountains and is owner of a new upmarket cycling brand, Parietti. Quite the lifestyle change perhaps, but after years of grey skies and the underground, Paul and his wife were fed up of London.
As an enthusiast in the Mallorca cycling scene, Paul was surprised to find an unusual gap in the market. Given Mallorca's status as the "mecca of European cycling", he was quick to question why there was no cycling apparel dedicated to the island. He also felt that the cycling brands that did exist were too focused on pushing limits and training professionally. Where was the brand for the laid-back cyclist? The one who stops for a beer on route? Then came the idea for Parietti, a relaxed cycling label with sustainability at its core. "It's freer than other cycling clothes, made for Saturday mornings with your friends and a few pit stops along the way."
Paul also prioritised making Parietti the first European cycling brand to use entirely environmentally friendly fabric. As it stands, most cycling garments are made from polyester which is derived from crude oil, an unsustainable source. "All our garments are made from recycled plastic bottles and are packaged in biodegradable bags," he says, passing us the Bunyola Cycling Jersey. The material is lightweight, soft and perfect for casual use. "The design was made by an ex-Rapha designer who even encompassed a part of the Mallorcan Ikat! We were fortunate to have Teixets Vicens in Pollensa give us a hand with it," he says, running his finger over the famous arrow.
For Paul, it was important to align Parietti with its Mallorcan heritage, which is why the brand name pays homage to the road engineer Antonio Parietti Coll. "He was responsible for building all of the cycling routes we enjoy today, so it only seemed right to call him our local hero". The engineer is a local genius who, as Paul explains, would use donkeys to decipher the route and then carve the trail by hand. "This man is so unknown to the cycling world and yet he's behind all the iconic routes like Sa Calobra and Cap de Formentor. Parietti is dedicated to him."
Looking to the future, Paul hopes to expand his Bunyola range and bring out further collections. He also hopes to release Parietti podcasts (interviewing prominent cycling figures) as well as 'The Parietti Big Five' which takes cyclists around the five most important routes designed by Parietti. "It's all in the pipeline!" he says, hopeful that 2021 will bring lots of opportunity.
Photos by Sara Savage & Parietti
Address details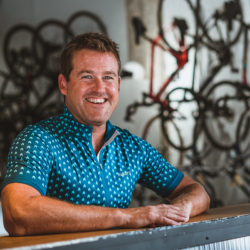 Parietti