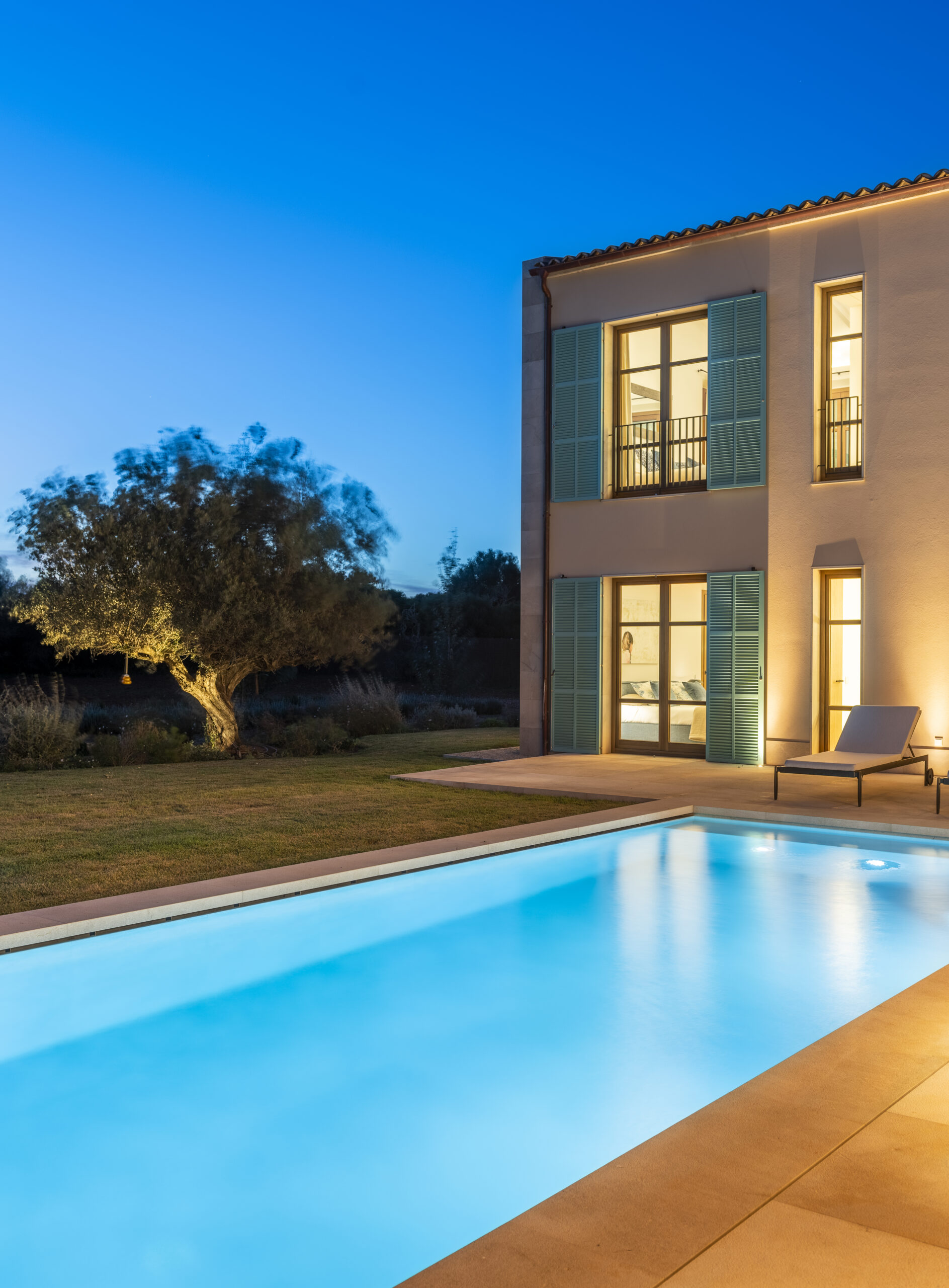 At first glance, this detached property in Santanyi by developer Joan Capó is a picture of traditional construction. What becomes apparent as you enter the property, however, is an interior designed with innovation and technology at the forefront.
Interior designer, Isabel Jover, has sought a balance between form and tradition, light and colour, accentuated by simple lines throughout. Double-height ceilings with large windows and exposed whitewashed beams give a feeling of expanse, whilst the oak panels framing the doors and cabinets add rustic warmth and cosiness. Hanging elements create a playful visual effect bringing life into the living areas.
The lighting plan
Lighting a space is inextricably linked to architecture and design, playing a fundamental role in creating and enhancing the atmosphere.
For this project, professional lighting studio Espaisillum were engaged to produce a lighting plan that would capture the essence of the property. Enhancing the most interesting elements of the house was an essential part of their plan.
Espaisillum opted for modern decorative lighting pieces, evocative of the Mediterranean with blue and green coloured pendants and very warm tones. These create a focal point, whilst the architectural lighting sits discreetly in the background, no less important, giving depth and volume to the spaces.
Showcasing the build
In contrast, the exterior lighting concept is predominantly based around the technical. The aim was to highlight the architecture and proudly emphasise classic elements such as the shingled roof and honeyed stone.
A well-thought-out lighting plan will undoubtedly transform a space and add value to any project. As Espaisillum founder and lighting designer, Tomeu Frontera says, "Every space has a story and lighting must be part of it, making it unique."
Text by Ché Miller | Photos by Gori Salvá
Explore similar property for sale in Santanyí!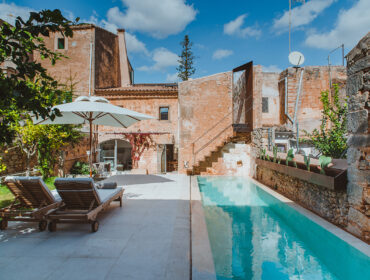 Property in Santanyí has a lot to offer, from impressive architecture to a privileged location closeby to some of the islands most breath-taking coastline.
Address details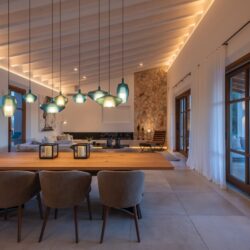 Espais i Llum
Plaça de Sant Antoni, 4, 07002 Palma