The Espaisillum showroom in Palma de Mallorca is distinctly calmer than its bustling Porta Sant Antoni location. Sophisticated, architectural lighting demonstrates the power of illumination to produce a relaxing atmosphere. "We want to create spaces in Mallorca which really contribute something, which nourish you and wake something up in you," says director Tomeu Frontera. As far as he's concerned, lighting is not something to be added once a home has been built, but an important point of consideration as plans are still being drawn up.
Tomeu has accumulated vast amounts of experience in the lighting industry, beginning as a young lad working in the family electrical installation business. "Since I'm a rebellious person, I left the family nucleus and went off to work by myself," he says, with a smile. He worked his way up, eventually overseeing the creation of a lighting department in a large company. The crisis of 2008 and the impending sale of the business, however, prompted him to make a life-changing decision. By this point, he had discovered that he was far more interested in illumination than installation. With two lighting providers willing to trust him, he set up his own business. "We started with two desks, two chairs, two computers and two brands," he says. The building we are in belonged to his grandfather and was once a leather warehouse. Tomeu feels a real fondness for the location and has transformed the service lift into an attractive, and of course beautifully-lit, feature.
Espaisillum has grown considerably since it was founded 8 years ago. Today it works with top of the range brands such as Kreon, Modular and the exterior lighting company, Simes. These are brands that are continually innovating. As for decorative designers, Tomeu is most impressed by the captivating creations of Davide Groppi and the playful vintage style of Louis Poulsen. "Every build requires different materials and illumination," says Tomeu. "No two houses are ever the same even though they might look like it."
A common fear is that there won't be enough light in a home. "The funny thing is that to create different atmospheres you have to have areas of lesser light and areas of more," says Tomeu, expanding on the ability of light to induce more calm or activity.
While luxury properties are their speciality, the experts at Espaisillum have also been entrusted with everything from bodegas to shopping centres. "We're open to everything. The key is to keep evolving," Tomeu concludes, making it clear that Espaisillum is set to continue lighting the way across the Balearic Islands.
Text by Emily Benet. Photos by Sara Savage
Discover the top lighting design companies in Mallorca!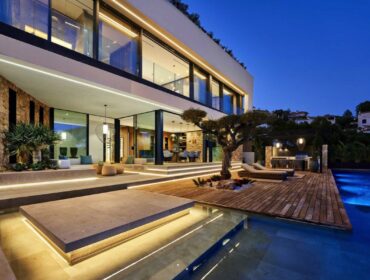 Don't underestimate the importance of a good light architect when designing your new home in Mallorca. Here is our pick of the best ones!
Address details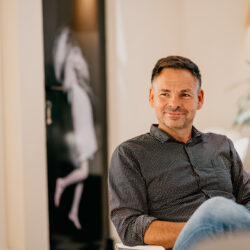 Espais i Llum
Plaça de Sant Antoni, 4, 07002 Palma