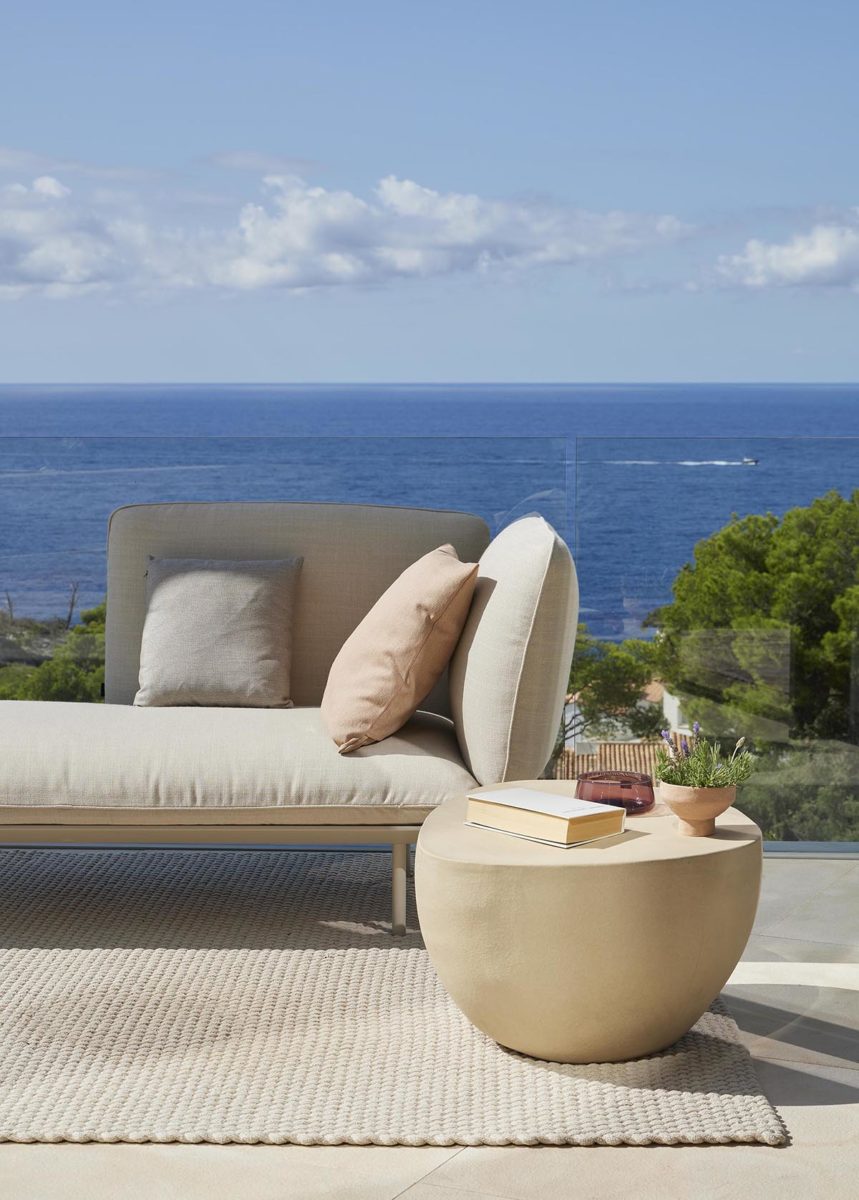 Mobles Riera have certainly come a long way since 1932 when they handcrafted their first chair as a modest artisan workshop in Manacor. And while they are still based in their home town, through three generations the Riera family have grown the company into a dynamic and innovative furniture business to rival any in Mallorca.
Few projects exemplifies their forward-facing philosophy better than this spectacular villa. The property is part of the 'Loveshack' brand of villas built by Buchholz Woerdemann Real Estate, whose mission is to create a "fresh new kind of luxury" in a move away from the old-fashioned luxury residences of yesteryear. Naturally, they chose Mobles Riera to help realise this vision.
Finished in 2019 and designed by architect firm Moritz R. Lehnigk, this property is one of a growing number of new-build luxury villas overlooking the scenic bay of Cala Llamp in Port Andratx.
Unlike many, however, Mobles Riera have infused an otherwise neutral palette with splashes of warmer tones, adding a sense of fun and more than a little glamour. They wanted to avoid anything too "repetitive" or "uniform", so picked from a wide range of brands from all over Europe.
Pan-European designer brands
Unsurprisingly, Italian designers still dominate the choice of furnishings, with sofas by Edra and beds and wardrobes by Pianca. Another Italian brand, Gallotti&Radice were chosen for glass-topped tables, while top Czech lighting designers Brokis provide much of the wonderfully atmospheric illumination.
With such stunning vistas, much has gone into the outside furnishings, and it was Belgian experts Tribú who Mobles Riera knew would complete the alfresco areas with style. As the developers put it, "Loveshack villas are designed to be fallen in love with," and Mobles Riera have pulled off an interior design project that is sure to help stir the senses.
Find similar property for sale in Port Andratx!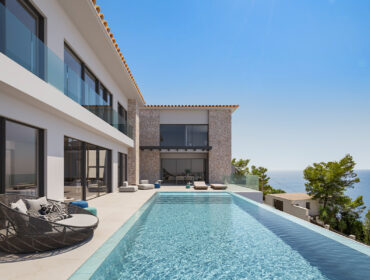 The property market in Port Andratx is synonymous with luxury in Mallorca. It signifies exclusivity and promises a good return on investment.
Address details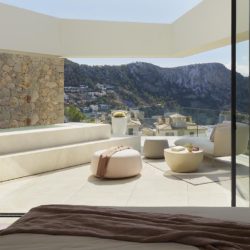 Mobles Riera
Plaça Antoni Mus 2, Manacor