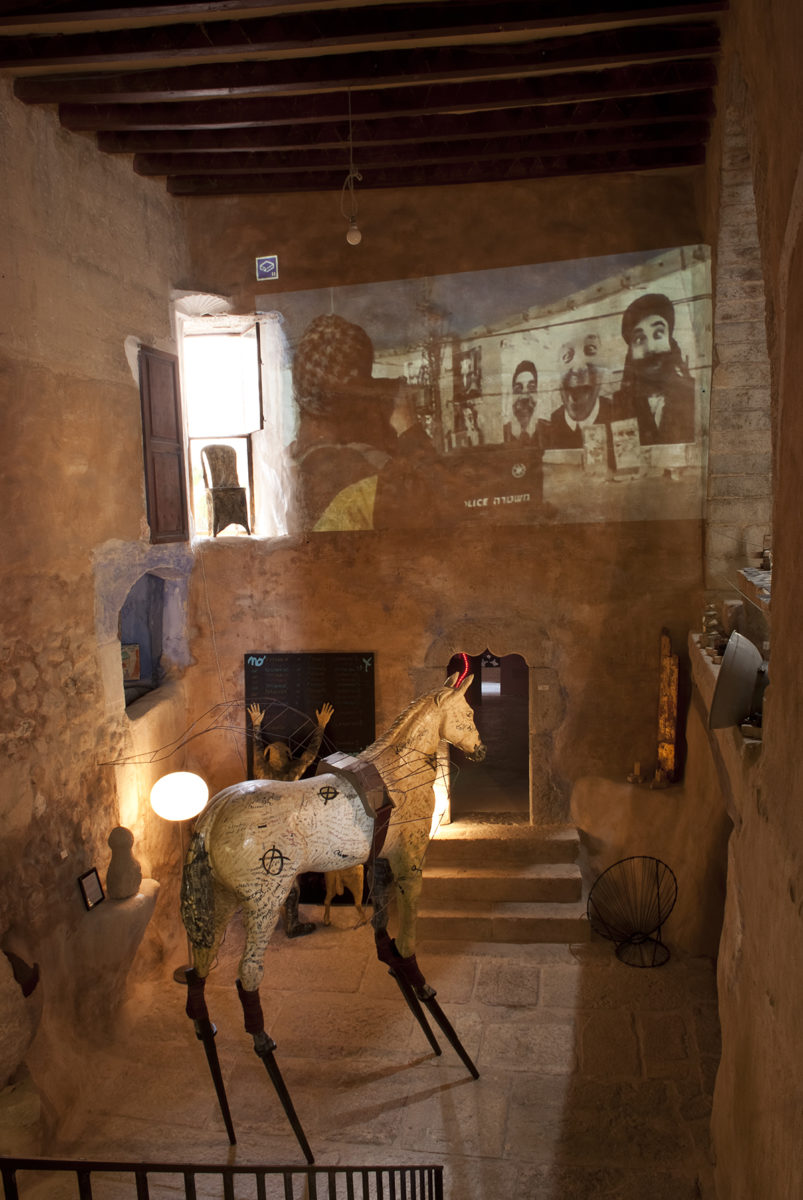 A townhouse in Mallorca can turn out to be like a lucky dip.
You never know exactly what to expect inside. Can Monroig is a prime example. When you stand in front of the large house built with natural stone and rammed earth, which is hidden somewhere in the maze of Inca´s old town, you would never guess what is waiting behind the heavy wooden entrance doors.
Robert López Hinton and Marie-Noëlle Ginard surely felt the same fourteen years ago, when they first stood in front of the plain entrance to Can Monroig – but their way there was definitely no coincidence.
The Spanish-English López and the Spanish-French Ginard met at the beginning of the '90s on a photography course in Palma. In 1993, the couple opened an antique workshop in the capital and a few years later they were running a textile studio in Sineu, as well as a restoration centre in Llubí.
From there, they moved to Pollensa at the end of the '90s and opened a décor and restoration business that specialized in antique furniture, doors and reclaimed materials.
In search of a workshop where Ginard and López could live, as well as show their customers the restoration materials and furniture they mainly built themselves, they finally got to Inca. "At that stage, Can Monroig had been uninhabited for many years," Robert remembers.
Any other person would have probably turned on their heels at the sight of the neglected rooms where the plaster was crumbling in heaps from the walls.
But the artistic couple did not shy away, thanks to the fact that they were used to quite a few monstrosities after years of working in the restoration sector. "We knew after just a few minutes of inspecting the place that Can Monroig would be our new home," says Marie-Noëlle.
During the following restoration works on the house, which took almost five years, Ginard and López revealed several architectural curiosities. When they excavated the grounds of the house, they found an antique kiln, which likely dates back to the Moorish period. While working the walls in the lower entrance area, a huge gothic stone arch emerged.
The former water cistern of the house was opened up at the bottom and painted blue on the inside and, by means of a few preserved remains, Ginard and Lopéz reconstructed big parts of the floor with flagstones and other reclaimed stones.
Those who step through the heavy wooden doors of Can Monroig today should come prepared. The research the owners did, revealed that the house was most likely built upon the remains of the former Jewish quarter of Inca, which dates back to the 14th century.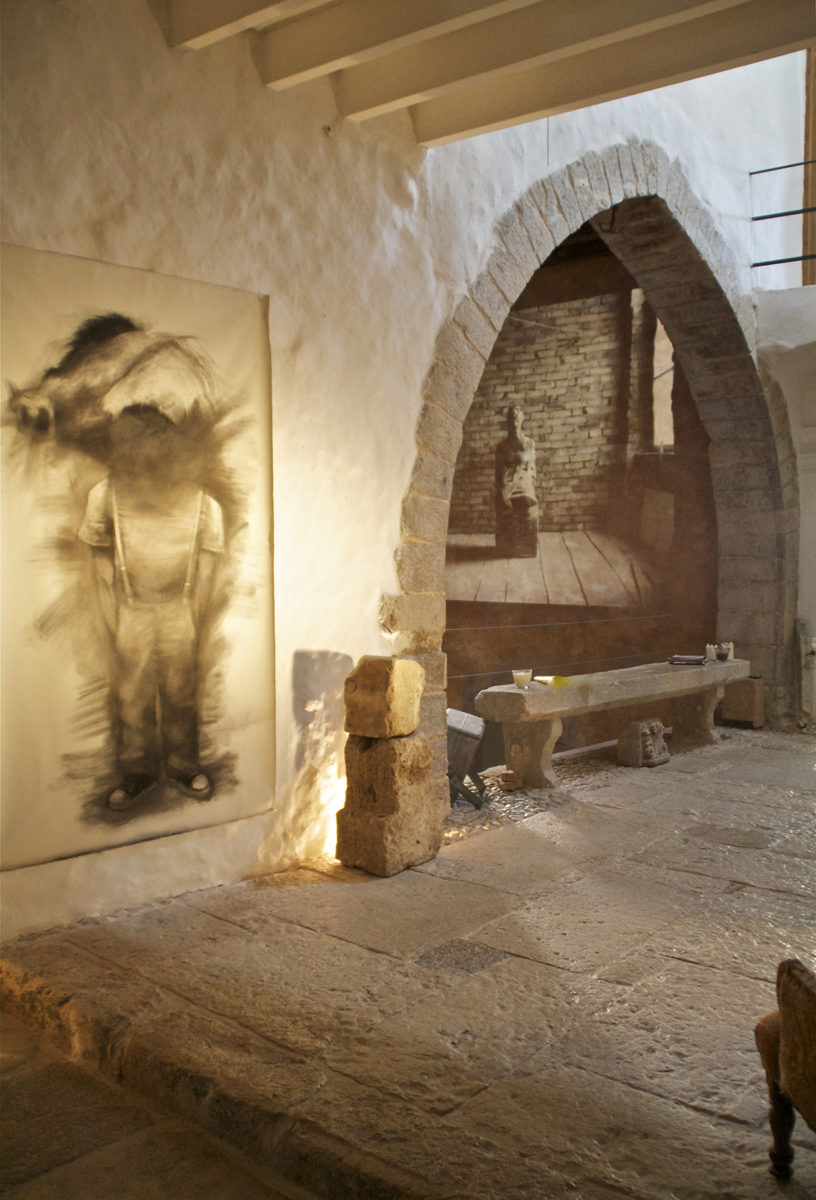 "As all storey ceilings were removed during the restoration process, the place now resembles more a cave than an accommodation. Over the years, the couple filled this 'cave' with a wonderful cabinet of curiosities, comprising every possible piece of art and furniture.
Therefore, you can find numerous recuperated furniture such as sofas painted with graffiti, disused stage lights, a petrol pump, several crucifixes laminated with dolls, African masks, stone sculptures, and other art or deco pieces which are either homemade or brought back from travels.
However, Can Monroig is not only a colourful 500sqm mix of living space, workshop, studio, showroom and art gallery, but also for a few years now a location for different cultural events like projections, concerts, and performances.
They take place in the accessible underground, where some renowned international musicians, like the Canadian singer Geeta Pearson, performed. Can Monroig does not have a regular events calendar which is determined way in advance.
"Many events happen rather spontaneously, but are announced on our web and Facebook page with sufficient time upfront," Ginard explains. She and López would like to dedicate more time to the organisation of cultural and art events.
"We cannot rely only on that to make a living," Robert says. Therefore, the couple also earns their living by carrying out complete design projects for properties. There, they mainly attach importance to two things: an unusual decoration and aesthetic, in combination with traditional and sustainable techniques.
"We provide our customers with projects of unique and recycled materials, like old terracotta tiles, flagstones, natural stone masonry or antique doors. We work exclusively with natural colours, lime mortars, and other natural and sustainable building materials," López explains.
This concept also applies to Can Monroig of course, which – for Marie-Noelle Ginard and Robert López Hinton – has turned into much more than a home in the course of time. "With Can Monroig, we keep writing our story that started 20 years ago with the search for new experiences.
"A story of life, experiments, learning from mistakes and taking risks. And as cultural troublemakers, who also fight for the renaissance of a beauty that not many people know and very few understand," Ginard says.
Address details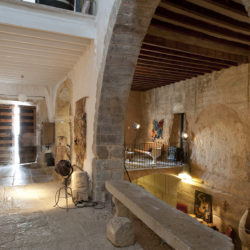 Can Monroig
Carrer de Can Valella 22, Inca