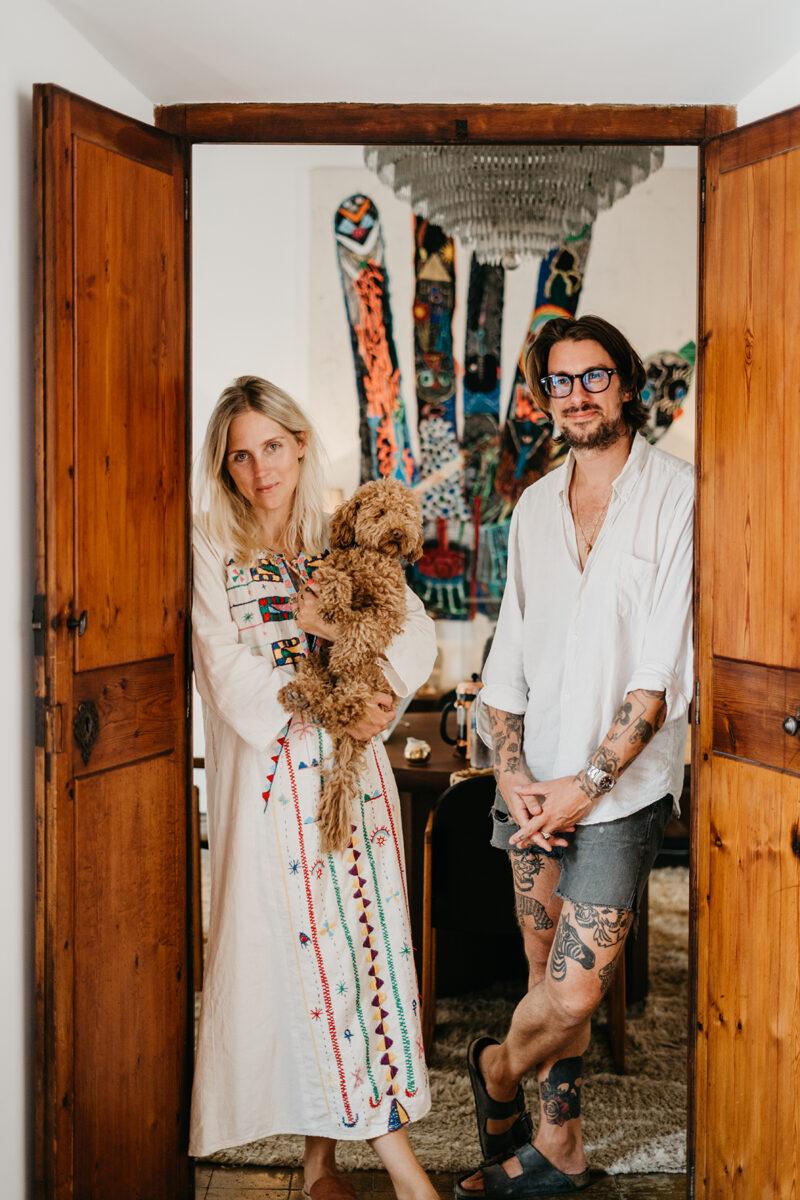 In the forward-thinking city of Stockholm, Edin and Lina Kjellvertz saw a gap in the market for old-world antiques. Their travels around the flea markets of Southern France sparked a passion for vintage furniture, but for pieces that were real one-offs with a story to tell. A world away from the mass production of H&M where Lina was working in fashion at the time. Their lives were in need of a spark, so they took the risk and opened their very own eclectic vintage store, Dusty Deco. 10 years later with two children and four more stores to their name, Edin and Lina felt ready for their next shake-up challenge. This time it was to be somewhere with clearer skies – in the capital of the Balearic Islands, Palma de Mallorca.
Electrifying but cosy
On a cobbled backstreet in Old Town Palma is where Edin and Lina decided to open their next Dusty Deco. The design store is located in a grand Mallorcan palace just off the cobbled street of Calle Sant Jaume, full to the brim with its own period treasures. "The palace is owned by the Morell family, who have one of the oldest family trees in Mallorca. We're living and breathing history just by being here," says Edin. He takes us through into their stately reception room, where high Spanish ceilings shelter Scandinavian artwork, hessian lampshades and African masks. The mix is electrifying but oddly cosy, as if we were in their home. We share this with Edin who curls a smile. "That's exactly how we want you to feel. Dusty Deco is a home to inspire other homes, it's lived-in." Lina looks to him and agrees. "We think for the everyday. Our kitchen at home is everything in one: babies, dogs, a kitchen table full of materials… it's all happening. You can't separate design from the everyday, the two are blurred."
Getting that desired look
The couple show us around their historic building which in classic palatial style, never ends. Each grandiose room leads to the next, innovatively strung together by Edin and Lina's eclectic taste in artwork, vintage finds and cosy textures. We ask what they think the key is to creating a strong, iconic look. Edin responds first. "Don't think or overanalyse.
Buy things you like and don't be afraid of trying, no matter how contradictory it might seem at first. Put a nail in the wall and always mix old and new." He steps to the side, pointing to the rug below. "Start with a big rug and build around it – it creates the first focal point." Lina follows on. "Edin has said it really, but design should always feel personal. There might be a thousand styles, but mix them up and it'll feel yours."
The couple's combined creative outlook has translated into an inviting showroom of pieces, including their own line of Scandinavian rugs, chairs and coffee tables. All that is missing now is to expand the Dusty brand in Spain, which Edin says he'd like to adapt as a hotel or even a line of clothing. Whatever they decide to do, we're sure that the duo will not waste any time in overanalysing. In true Dusty fashion, they'll blow away the cobwebs and shake up the design market with something effortlessly cool.
Text by Rosie Foot
Photos by Sara Savage
Address details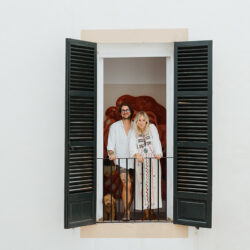 Dusty Deco
Carrer de les Caputxines, 11, 07003 Palma