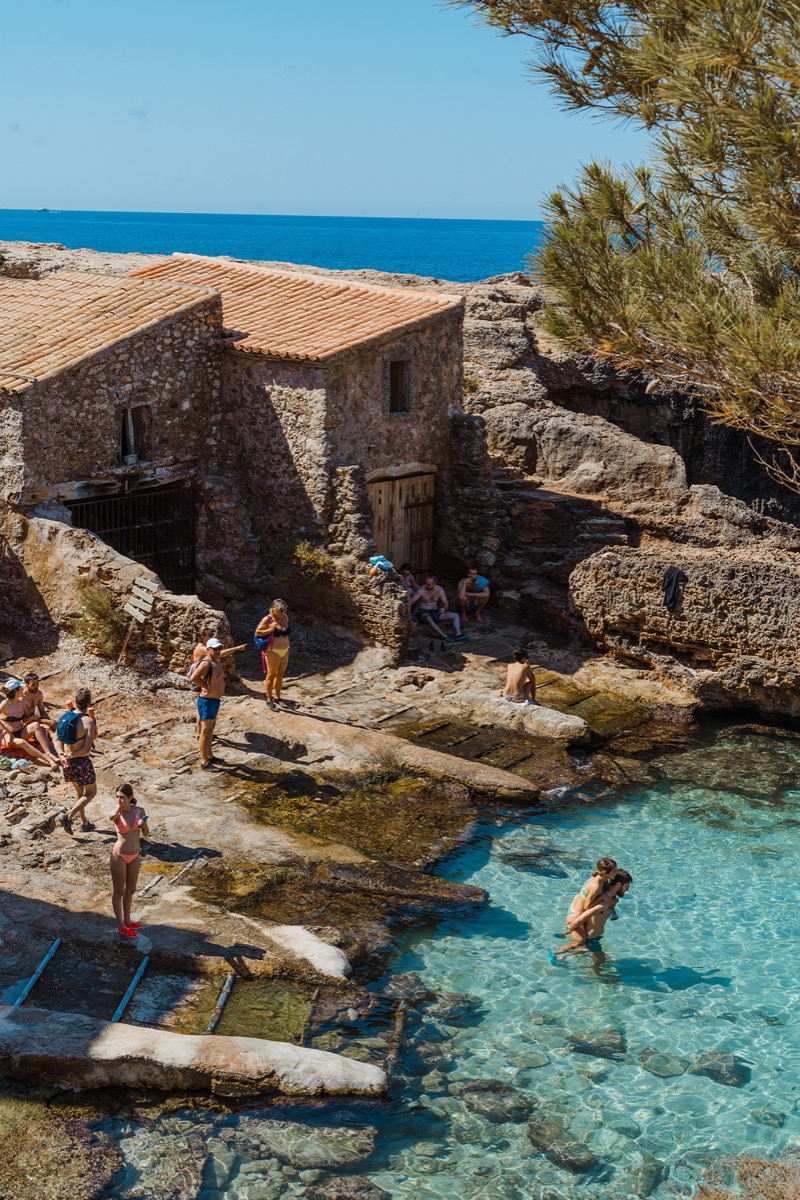 From ambitious architects and bold businesses to revolutionary restaurants and everything in between, we the team at abcMallorca are constantly astounded by the talent our island boasts. As Walt Disney said, "All our dreams can come true if we have the courage to pursue them." All the companies we've featured began with the spark of an idea, the bravery to push forward, and a great deal of hard work. But how big a part does environment play in determining outcomes?
Healthy seeds, wholesome produce
When did you last step outside in the morning to be met with bright blue Balearic skies, filling you with joy? Or spend a relaxed Sunday strolling along a quiet beach in January, going home recharged and ready to face the working week with renewed energy? It's these sorts of highlights that give us the drive and motivation to establish an inspired lifestyle here in Mallorca. How often do you turn a corner in the Old Town of Palma and see a stunning vaulted courtyard, or notice sunlight dappling olive trees, or feel the peace of a countryside finca? These day-to-day moments, the sights and sensations of nature and time-worn traditions, are the sprinkling of seeds that grow our roots.
A better way
In order to forge ahead and experience growth, we need both inspiration and a solid base. This is why, we believe, our chosen Mediterranean home is so conducive to innovation. Yes, it may get hot for a period in July and August, necessitating a much slower pace, but even rest is proven to boost productivity.
The Spanish habit of the siesta has long been maligned as lazy, but nothing could be further than the truth. Power napping is scientifically demonstrated to restore cognitive function, and notable companies such as Huffington Post and Uber actively encourage it during work hours. NASA is known for implementing 'NASA Naps' and Google, of course, has installed free-standing nap pods at its California headquarters. Fortune has a term for this new HR trend: 'productive rest.'
So, Spain had it right after all. It's just one example of how a saner culture that places an emphasis on well-being plus family and social connections fosters a healthier mindset, which in turn breeds ingenuity and a different way of working. Instead of working harder, the philosophy is to work smarter (our beloved restaurants, which go into overdrive during the summer months, may be the exception). We'll see how long it takes Northern Europe and the US – which still see busyness as a mark of prestige – to catch up.
Far from being counter-productive to success, living a slower life in Mallorca can indeed inspire a person – or whole team – to new heights. Within these pages, you have the living, working, thriving proof.
Text by Anna Mason