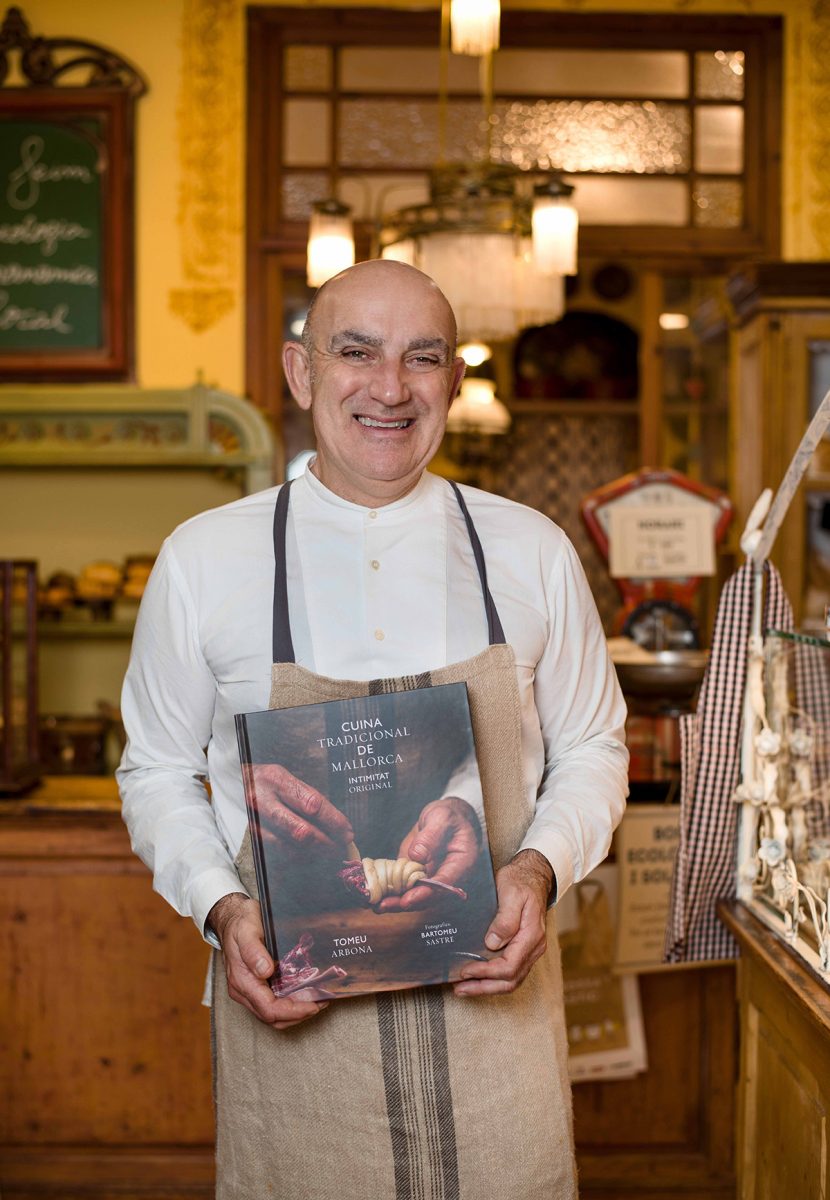 The name of this diminutive bakery emerged from a bedtime story that Tomeu Arbona and his wife, María José, used to tell their two children. And over time, El Fornet de La Soca has become that magical place that could well belong in a children's story. The old wooden shelves on lemon-yellow walls, the reclaimed tables and street-salvaged cabinets, and tray-upon-tray of delightful oven-fresh creations, all conjure up the intimate and cosy atmosphere of a fairytale bakery.
El Fornet de la Soca is a very special and unique breed of bakery indeed. This isn't solely down to its excellent products but because of its dedication to the investigation, recovery, and promotion of authentic old Mallorcan cooking.
Tomeu Arbona both feels and transmits an infinite love for the island – its produce, its history, and its traditions. It was with this feeling and vision that, on one fine day in 2010, he and his wife opened the doors of El Fornet de la Soca on Palma's charming Carrer de Sant Jaume.
"I was striving for an honest product of the highest possible quality, based on indigenous recipes from centuries ago and using only natural, fresh and, where possible, organic ingredients, without preservatives or additives," he explains. On that first day, just two hours after opening nothing remained on the shelves – they had sold out of everything.
Since then, he has stuck faithfully to his original idea and his quest for excellence using local products. Every day he bakes up to five different types of bread using varieties of Mallorcan flour rediscovered from the past, such as 'blat vestit' and 'blat xeixa'. As well as these breads, which are considered some of the best in the country according to the good bread guide 'La Ruta del Buen Pan', you'll also find at this exquisite bakery a vast array of pastries, both sweet and savoury.
There are the 'coixins imperials', sweet treats that were once made by the nuns of La Concepción; 'canyalons', a pastry filled with homemade cream; 'entrunyellada', a plaited, potato-based ensaimada made in ancient times; artichoke pasties traditionally eaten at Lent and originally from the Son Tei estate; and cod-and-vegetable pasties once concocted by the hermits of Valldemossa.
While many products are seasonal, all belong to a bygone era. Some of the old recipes were discovered in convents, others unearthed in private cookery books. There are also those recipes which Tomeu considers to have been misinterpreted or partly-forgotten, which he has specially adapted at Fornet."My personal crusade is to put back the value in traditional cooking and for it to be treated with respect," he says. To achieve this goal he works hard at spreading the word about Mallorca's gastronomic history. He gives talks, organises workshops, runs cookery classes, and also writes recipes books.
Tomeu is aware that "our lives have been touched by our food; for us, our kitchen is part of the family." It's no wonder then that his two children are also great cooks and lovers of traditional cooking – particularly his daughter, Clara, who has just finished a degree in Fine Art and also plans to dedicate her life to cooking. Clara has already worked at the family's bakery and Tomeu can't help getting emotional thinking that one day she might continue the business. "I would be very proud if she entered this world, but I don't want to influence her decision."
In the meantime, El Fornet de la Soca will continue to be a bakery infused with enchanting aromas, a space to explore Mallorca's baking heritage, and indeed a place well-suited to a fairytale.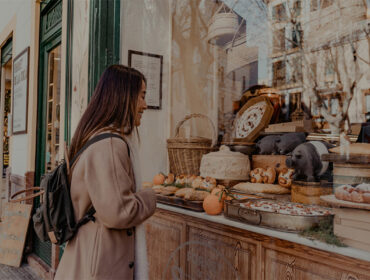 After reaching out to a few friends in Palma, Helen Cummins and her team have selected only the very best bakeries in the capital.
Address details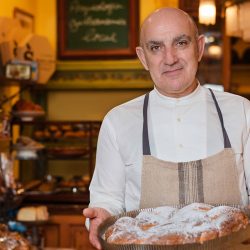 Fornet de la Soca
Carrer de Sant Jaume, 23