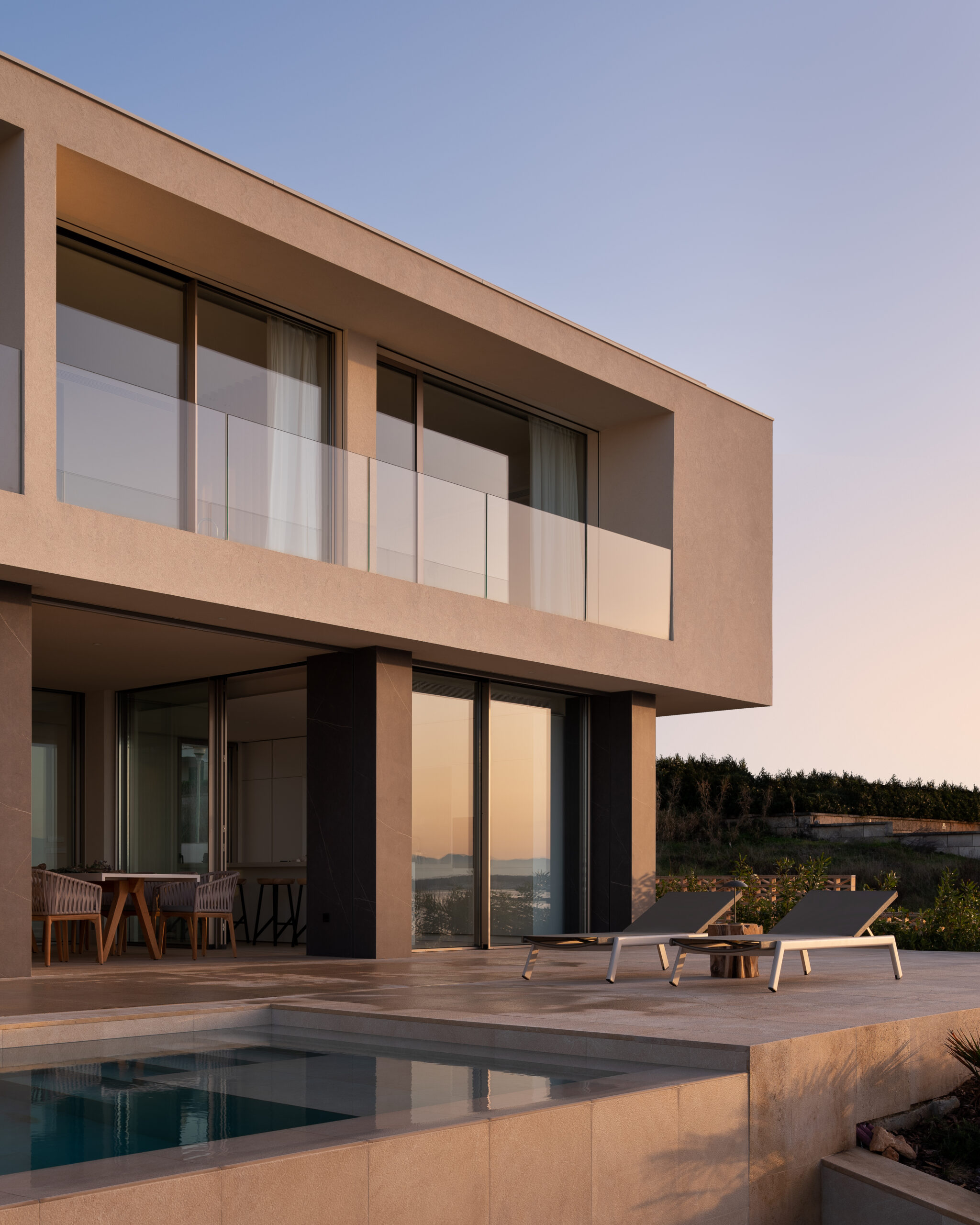 A family with two children entrusted Joan Miquel Seguí Arquitectura to design their dream home, with a vision of making the most of Mallorca's light, sun, and sea in Alcudia.
The creative process at Joan Miquel Seguí's studio is finely tuned. The needs of the family and how their desires and expectations would best be met ran through the overall concept and helped determine the unique character the project would embody.
Consideration of the plot was very important, in this instance, facing the sea and the north, with a southern patio that provides both views and sunshine. Holding the belief that a building should be closely related to its environment, Villa Montferrutx's façade is in dialogue with the landscape through striking ceramic slabs and an earthy colour palette, enhanced by natural stone floors – bush-hammered, letting the transparency and the sea be the protagonists.
Views and light
The finished result is a luxury 2-storeyed property where the sea is the protagonist, with coastal views enjoyed from every room. The bright and white living spaces on the ground floor open to an expansive terrace through large glass sliding doors where it's easy to imagine family meals and summers poolside. For those days when the northern thermal winds are up, the house offers a reprieve via the central patio. The first floor is the location of the master bedroom, where the bathtub has privileged views across the entire bay. Two more bedrooms are situated on this level, with an additional guest bedroom on the ground floor. An innovative and cleverly constructed ceramic wall allows natural light to enter the corridor creating a spectacular interplay of light and shadow – another special design element of this stylish home.
Text by Ché Miller | Photos by Toni Perello
Explore luxury villas for sale in Alcudia!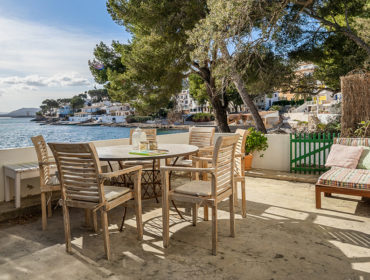 Apart from its beauty, what puts property in Alcúdia ahead of the pack is its strategic position. Here you'll find breathtaking views, calm warm waters and countryside to die for.
Address details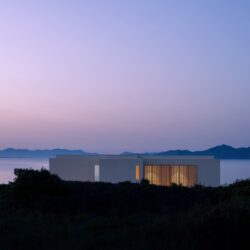 JOAN MIQUEL SEGUÍ
C/ de Margalida Caimari, 28, planta baja, 07005 Palma