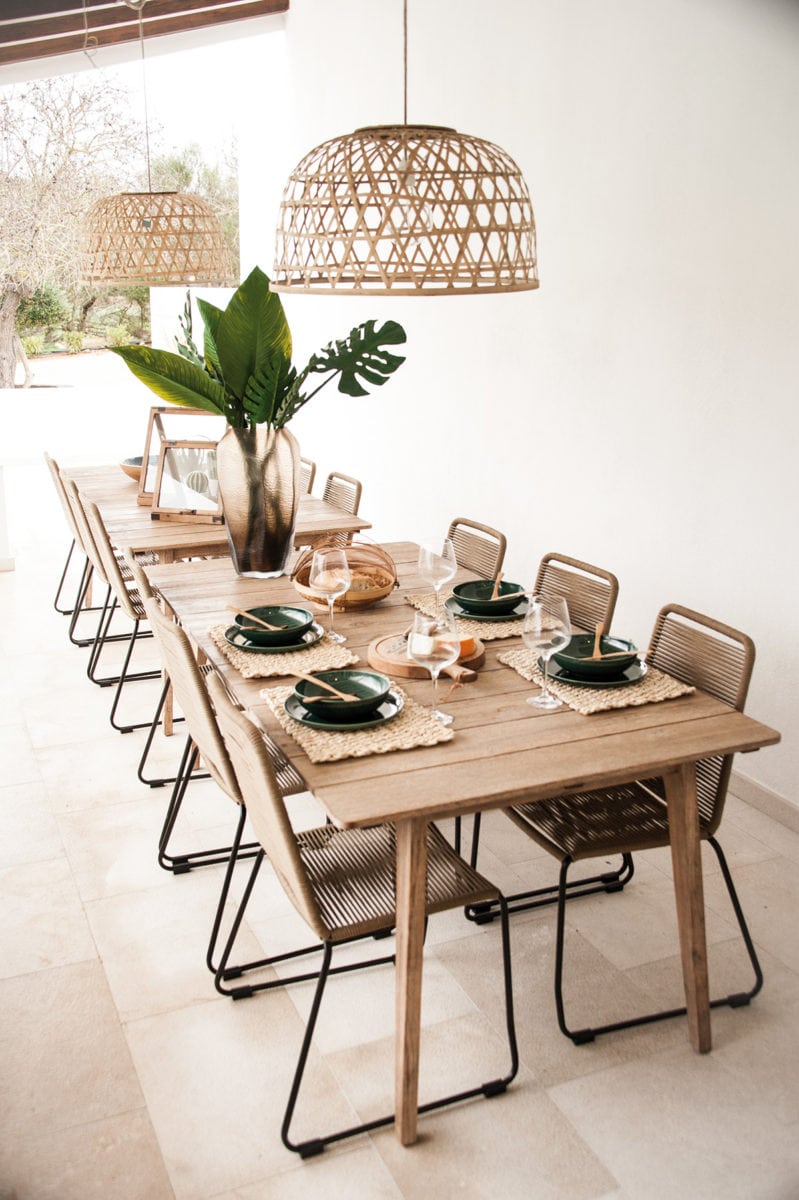 Located in the upmarket fishing town of Port Andratx, this newly-renovated family villa is the very picture of elegant simplicity. A balance of light and warmth characterise the interiors throughout – finished by Palma-based interior design firm Trends Studio – created by a combination of natural woods, swathes of white, and sunlight flooding through large windows.
A modest though inviting lounge is decorated in a muted palate of creams and beige, with a large jute rug tying together low-profile coffee tables, comfy sofa, and a pair of black leather Barcelona chairs.
The open-plan kitchen and dining room continues the theme of understated efficiency, where wood and white panelling form a functional yet homely environment. The indoor space accommodates up to a dozen diners around a simple white dining table lined with Eames-inspired seating, while outside the same number can enjoy alfresco meals under a covered terrace with garden views.
The villa, which is available to rent, also offers six double bedrooms, each dressed in linen with floating beds built from knotty wood panelling; some rooms open to balconies with views over the surrounds.
Ultimately, the project's main inspiration is Scando-chic minimalism, which provides the backdrop for natural materials and a neutral colour scheme for a stylish yet cosy vibe and unfussy living space that can be enjoyed across all seasons.
Find similar property for sale in Port Andratx!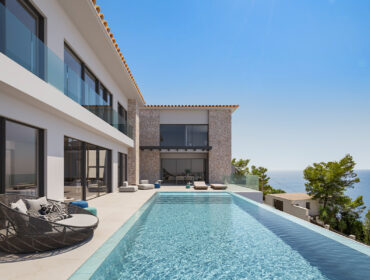 The property market in Port Andratx is synonymous with luxury in Mallorca. It signifies exclusivity and promises a good return on investment.
Address details
Trends Studio
C/ Berenguer de Tornamira 9, Palma