As one of the more upmarket resorts on the island, it stands to reason that you can find some fabulous places to eat out in Puerto Pollensa – with excellent seafood usually taking top billing on menus. But the town's dining scene is far from just aimed at the annual tourist influx, with many staying open year-round to cater to the local population and off-season visitor. While you'll certainly find numerous eateries lining the beachfront promenade, be sure not to miss some of the rather special spots tucked away in and around the town.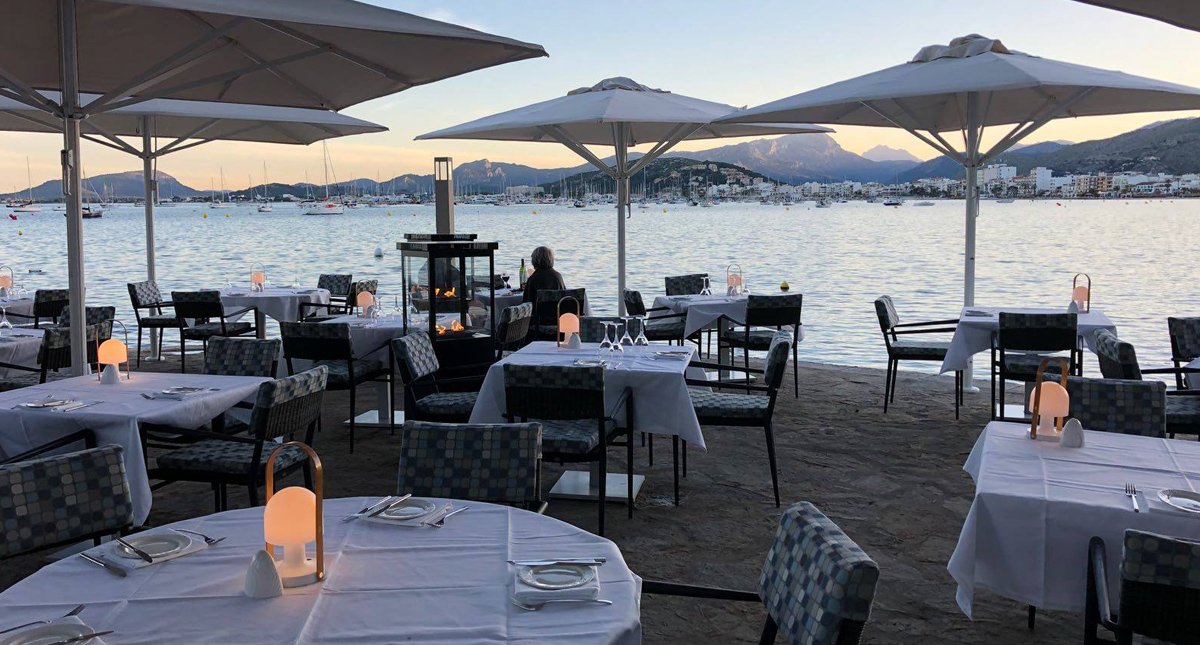 La Terrassa and Restaurant "1929"
For a romantic waterside dinner for two, you'll struggle to find a better pick than La Terrassa. It's the terrace restaurant of the upmarket Hotel Illa d'Or, located in the serene Pine Walk at the northern end of the bay. The menu is gourmet Mediterranean and time your reservation right and you'll be treated to a glorious sunset over the bay. If it's a little too fresh for al fresco, the more formal 1929 indoors offers a good value table d'hôte as well as a frequently changing à la carte menu.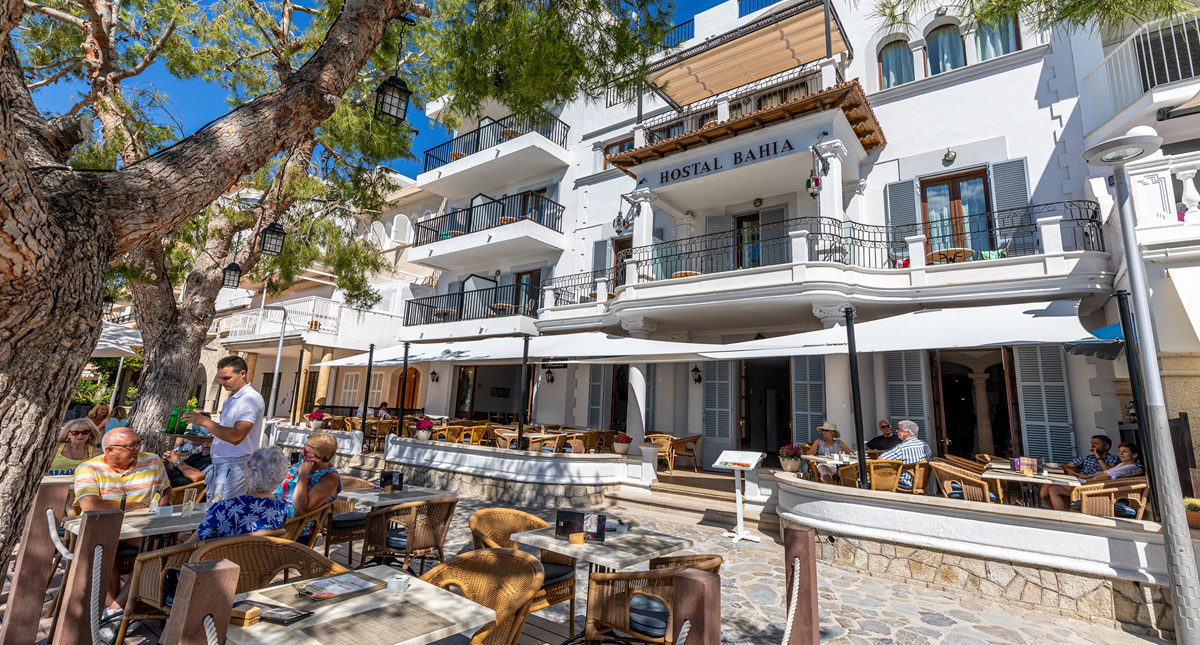 Hoposa Bahia Restaurant
The restaurant belonging to the Bahia Hotel on Pine Walk, this eatery scores high on both setting and seafood. One of its two terraces sits beachside under pine trees where you can accompany your meal with those lovely views over the bay. It serves one of the best paellas in the port, too, plus there's enough on the menu to keep carnivores and vegetarians happy.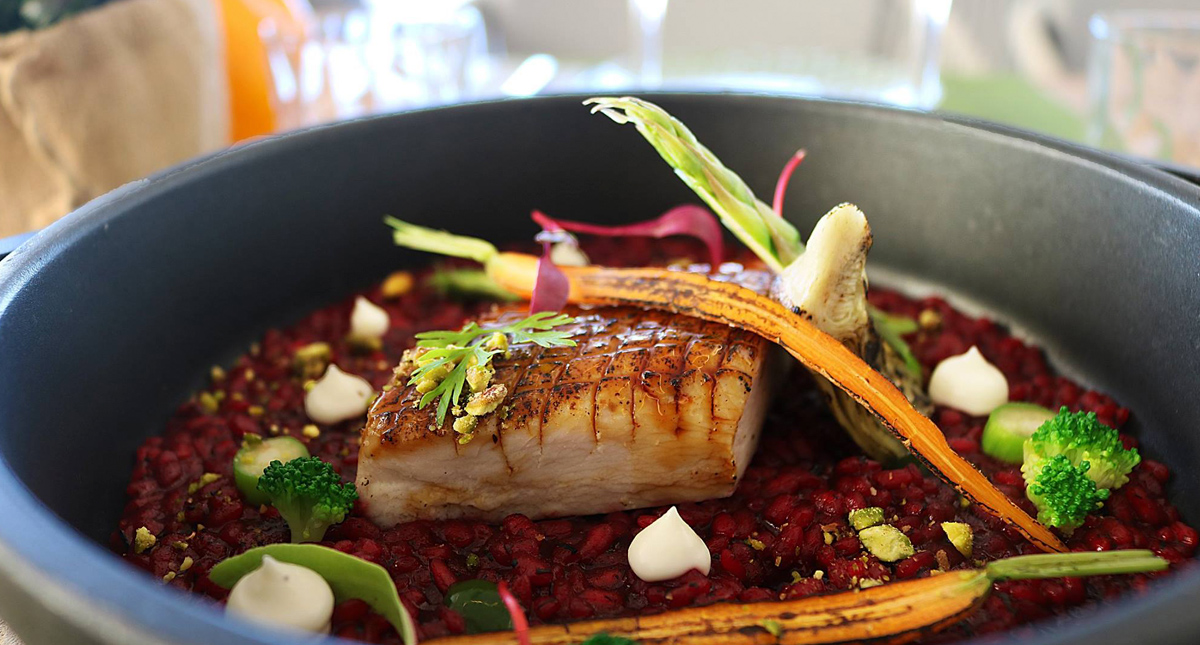 Abbaco
One of the newest eateries to open in the port, everything about Abbaco says modern and fresh. The menu jumps around between Mediterranean, South America and Asian cuisines, with an excellent sushi selection alongside the likes of Peruvian ceviche, organic salads and suckling lamb. It's all beautifully presented plus their beach-facing terrace provides the perfect spot to soak up the bay views. Tip: an off-menu vegan taster menu has had diners raving.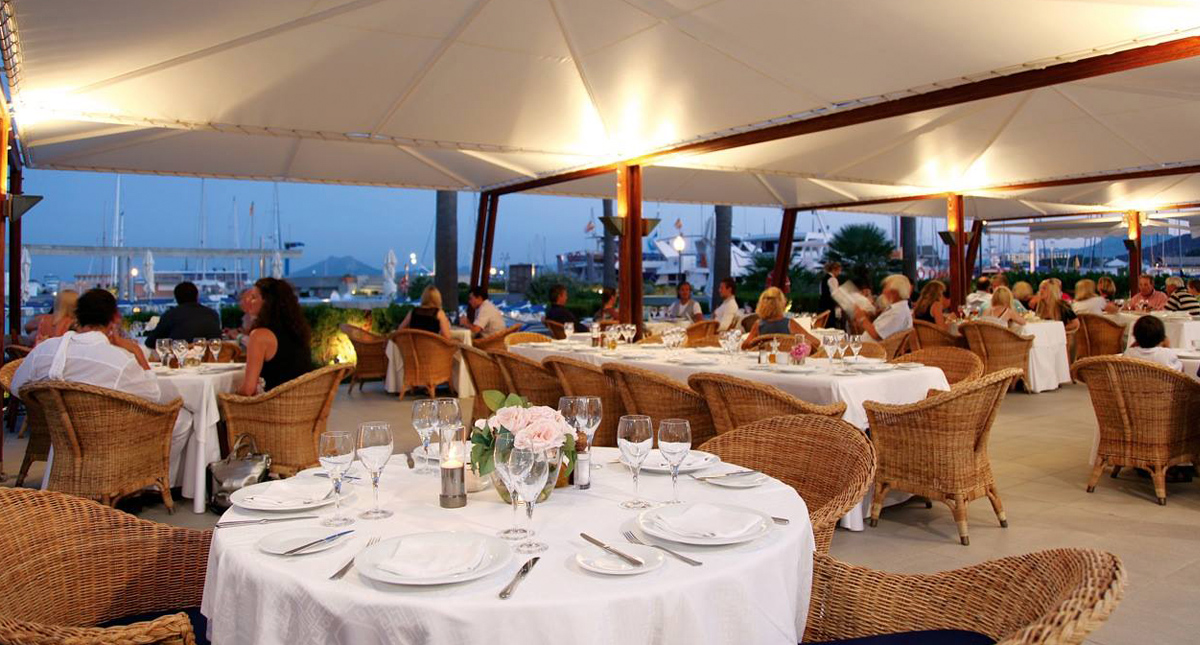 RCNPP Nautical Club Restaurant
Just neighbouring La Llonja Restaurant along the quay, the port's sailing club also offers one of its finest dining options. Top quality seafood here, too, is the order of the day with a focus on locally caught fish. It is particularly famous for its lobster stew and outstanding paella, as well as a choice of surprisingly good value wines. Open year round, it attracts mostly well-heeled locals and local ex-pats, who come for the superb views as much as the excellent dining.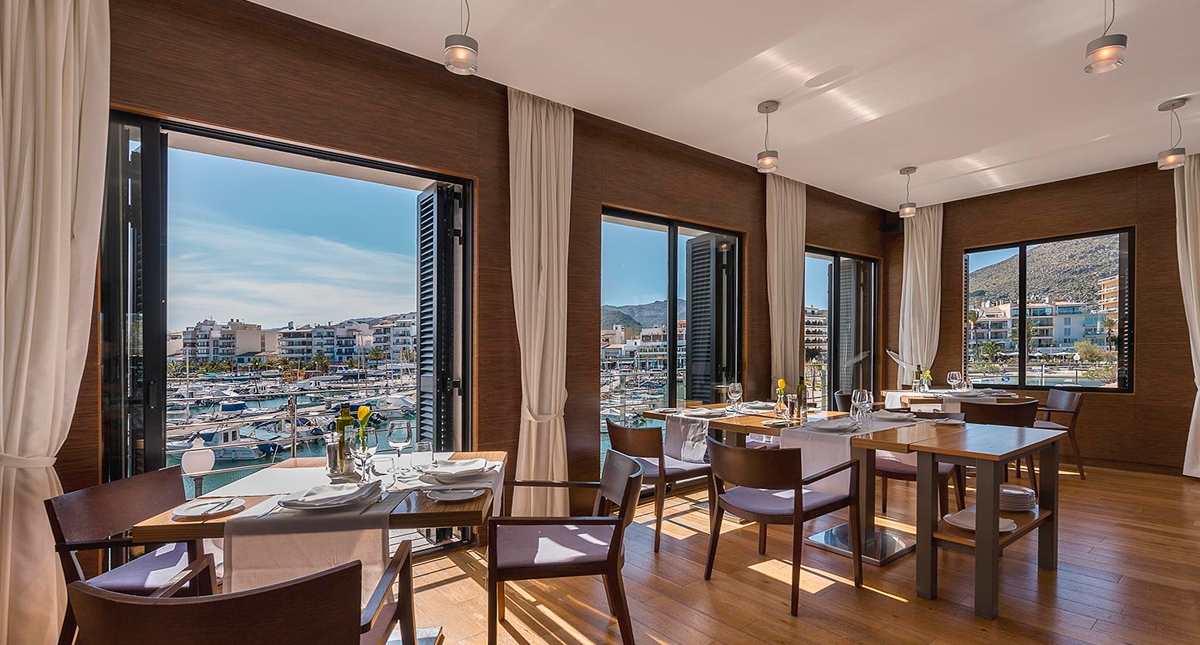 La Llonja Restaurant
Located in the port's former fish market, it should be no surprise that this is the place to come for outstanding seafood. Gastronomic inspiration comes from the Mediterranean via Mallorca with market fresh seasonal ingredients and innovative twists. Meals are accompanied by views from marina-front terrace or first-floor panoramic dining room, plus there's a more casual cantina serving tapas and other less formal fare.
Stay Restaurant
Opened back in 1972, Stay can certainly claim to be one of the port's more established eateries. Located on the jetty enclosing part of the marina, its sea-view setting is big a selling point, with plenty of alfresco terrace from which to enjoy the sea breeze. A weekly-changing set menu mixes Asian cuisine with local specialities, plus an à la carte menu offers an excellent choice of seafood. Being open year round also makes it particularly popular with locals.
Read more
While most of the restaurants in Puerto Pollensa shutter over the winter months, there are still more than a handful of quality eateries open year round to cater to the town's permanent population. Also, as the visitor numbers swell, so do the dining options, which boast an impressive diversity that ranges from hearty traditional Mallorcan fare and top-quality seafood to the likes of meat-free menus.