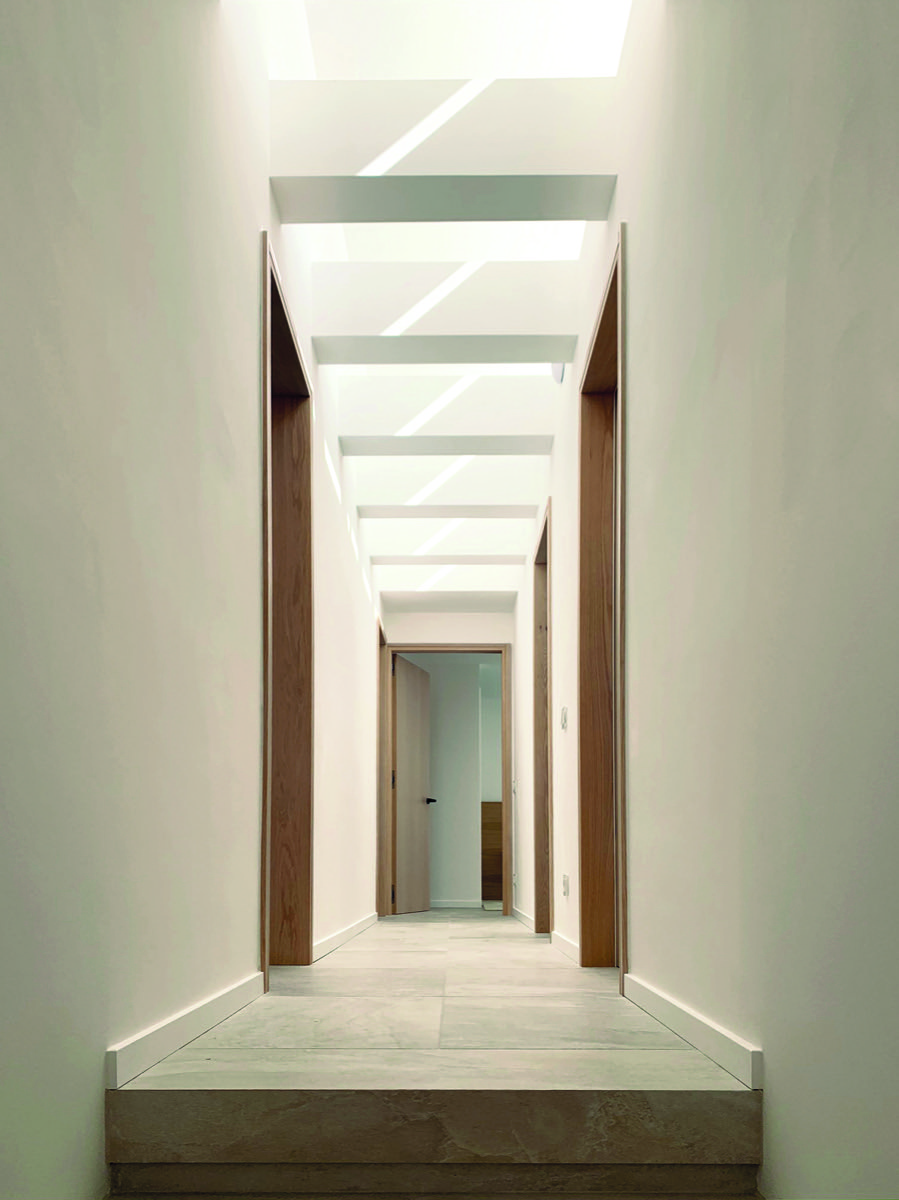 German poet and novelist Johann Wolfgang von Goethe's last words were: "light, more light". This could well be the principle of Architecture and Interior Design Studio Ginard Luethje Wolf, because they are master craftsmen of light. In their architectural projects, light – and of course shadows – are the main element that floods the space, creating an ambience or evoking a state of mind. Another element that characterises this Mallorcan-German creative team, based in the southeast of Mallorca, is its holistic process, which accompanies the client from the initial idea to its final materialisation. Throughout the project, they offer personalised and close support, ranging from architectural design to interior design, furniture design, colour theming and, of course, lighting design.
Elegance and simplicity
Their style is contemporary and elegant, simple, without unnecessary fuss, with every object and every detail designed in the most satisfactory way for the client, following the celebrated less-is-more aesthetic. "We adapt to the wishes of our clients, of course we can suggest materials and solutions, but the important thing is to listen and understand each client, because each one is unique and different," says Lars Lüthje, lighting designer and project manager, who works most closely with clients.
Sebastià Ginard is the architect, the one who seeks balance by working out the details of the construction. The third pillar of this team is Nina Wolf, the colour designer with a fine aesthetic sense and more than 20 years of experience in interior architecture. A sum of forces that converge in what is the most important thing for them: creating real homes.
Text by Miguel Ángel Vicente de Vera | Photos by Sara Savage
Address details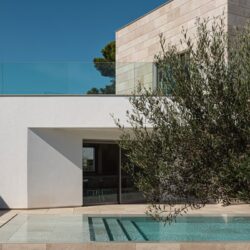 Ginard Luethje Wolf Architecture
Studio Portopetro c| Cristòfor Colom, 41 07691 Portopetro