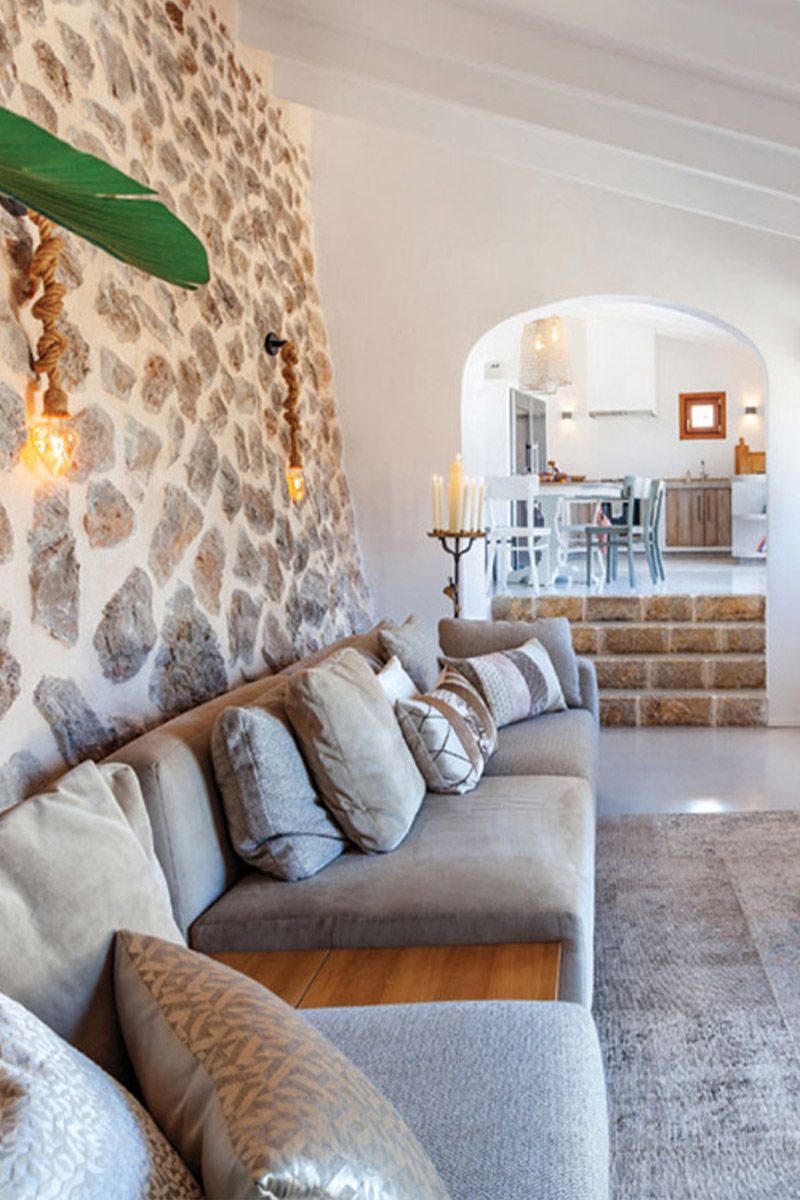 The clients told us more than once, 'I am my house!'" recalls Yoana Petrova of Puchet Constructions, "which placed a particularly big onus on us to fulfill their emotional expectations." Set on the outskirts of pretty Valldemossa village, and with gorgeous sea-and-mountain views, this traditional Mallorcan finca house certainly had dream-home potential.
"Every client is different," Yoana continues, but this couple had very specific ideas on how they wanted things done, "We chose every material and finish shoulder-to-shoulder, going through every room in the house."
In the lounge, they kept the sloping stone-clad wall, which gave the space a quirky charm, and contrasted it with a clean white finish. This juxtaposition of rustic and modern became a common theme, such as the passage into the kitchen comprising old stone steps alongside silver-grey microcement. Here, the worktop is finished with grey Zarci stone and cupboards lined with olive wood for a contemporary country kitchen feel.
A STUDY IN STONE
For the outdoor terraces and pool area they also chose grey Zarci natural stone, both for its aesthetic and hard-wearing qualities. Bathrooms were fitted with rough-cut natural stone basins and shower floors studded with river stone mosaic. Even a small tool shed was converted into a guest house, preserving its typical marès stone walls.
It took a year to finish the house, and when first seeing it, it was clear their client's expectations had been met upon them exclaiming: "If the walls could talk, they would thank you for all the love and work invested in restoring every inch of me." "And this is why we do what we do," beams Yoana.
Text by Leon Beckenham | Photos by 3dBalear
Explore similar property for sale in Valldemossa!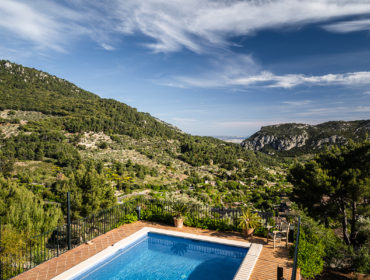 From grand estates such as the S'Estaca Estate, to lavish villas in George Sand, property in Valldemossa is some of Mallorca's most exclusive.
Address details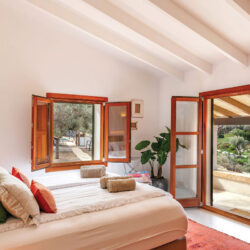 PUCHET CONSTRUCCIONES
Avda/ Gabriel Roca i Garcías, N1, Pl. 1, local 17, Port Andratx