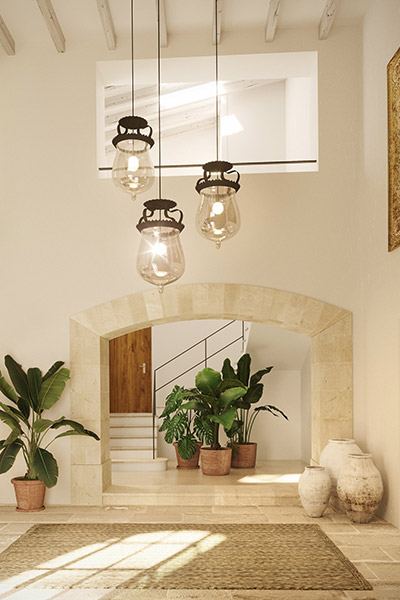 This 4-bedroom estate (named Ca Na Ferrera) is situated in the beautiful Orient Valley and dates back to 18th century. It is in one of the most peaceful and fertile areas of Mallorca and is surrounded by typical Mediterranean terraces (characteristic of rural Mallorca).
Unlike other properties for sale near Soller, this villa has its own housekeepers' living quarters. The previous owners have reformed an old oil mill and created a beautiful living area.
This finca would suit a large family or group looking for a place to socialise and soak up the Mediterranean lifestyle. From almost every room in this property, there are lovely views of the Tramuntana mountains and magnificent valley. Prospective buyers looking for the quiet life to raise a family or perhaps retire to in the summer months are sure to fall in love with this luxury villa in the northwest of the island.
Property Interior
In total, this south-facing property has 4 bedrooms and 6 bathrooms. There are several different living areas in this estate, comprising of two wings on the ground floor. On the one side there is a large living-dining room open to the entrance patio with a fireplace facing the interior patio and a recovered old oil mill. In this wing, there is also a guest area with bedroom, bathroom and dressing room.
At the other end, there is a kitchen with dining room and fireplace area, laundry-ironing room and the housekeepers' living quarters, as well as a pergola that houses the outdoor dining area. On the upper floor, there are 3 suites with beautiful views of the Orient landscape.
Air-conditioning has been fitted throughout
Property Exterior
Outside, there is plenty of parking space for car, motorbikes and bikes.
Property Location
The property is situated near the beautiful Sóller valley in the northwest of Mallorca. The area has two sandy beaches, a smart marina in Port de Sóller (connected by vintage train) and dramatic mountain backdrop. Over the past decade, the area has become increasingly popular amongst international buyers.
The area is loved for its numerous hiking and cycling trails, which form part of the Serra de Tramuntana mountain range.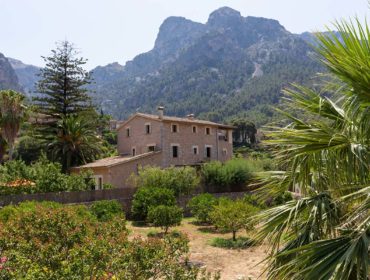 Over the past decade, Sóller has become increasingly popular amongst international buyers. Its pretty, quaint and has two sandy beaches close by .
Local Amenities
Within Sóller there are plenty of restaurants, cafés and shops on offer. Thanks to the vintage train that connects the village with Palma, there are lots of tourists that visit- particularly in the summer months. This has shaped the services on offer and means that Sóller is high in restaurants, supermarkets and boutique stores.
However, for those with a bigger shopping list, the capital Palma de Mallorca is recommended and is a 35-minute drive away.
International schools including Bellver College, The Academy and Agora Portals are all between a 40-minute drive away.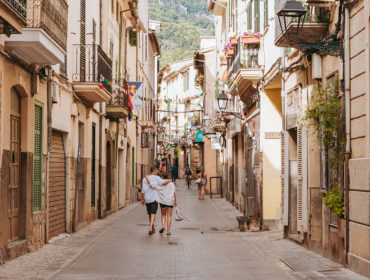 Sóller has an abundance of good things. Discover them all; from hotels and restaurants to the event calendar, and what it's like living there.
What we love about this property
"Its location in one of the most beautiful areas of Mallorca"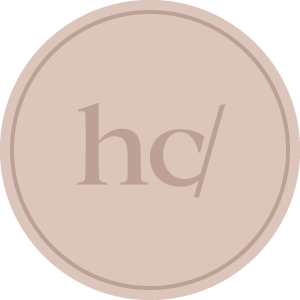 Tell me more about this property!
The real estate agency selling this property will be happy to answer any questions you may have. Simply fill in the form below and the agent will get back to you shortly.
See below for more Fincas for sale in Mallorca!
Discover the fincas for sale in Mallorca that guarantee slow Mediterranean living – handpicked by Dr. Helen Cummins and the hc/ Mallorca Living team.