Ihave no recipe for how to combine things. But you must be sincere. And if you are, strangely, it will succeed," the French designer, Andrée Putman, once said. It's a quote favoured by BM Estudio, a family business, which began over 40 years ago, born out of a passion for interior design. Now in the hands of the second generation, the story continues with enthusiasm and drive.
"Our parents took the plunge opening BM Estudio and years later introduced new brands like Bd Barcelona, B&B Italia, Molteni, etc.," Carolina Barcelo explains. BM Estudio is now the mother company of three further furniture and design showrooms in the centre of Palma. While Carolina has worked in set design in film and advertising, her sister, Olivia, is an architect; joining their parents' company felt like a natural step and an opportunity to bring all their own wisdom and skill to an industry they feel passionate about.
A visit to one of their shops may well provide the inspiration you need if you're looking for a design solution. We are talking about spaces where you can find the best furniture brands that have been selected with great care. Whether your preferred style is timeless classic, sleek contemporary or something more eclectic, BM Estudio can transform a seed of an idea into a gorgeous reality. They work with a wide range of brands and designers synonymous with quality, experience and great design, to create sensational atmospheres rich in depth and texture.
Over the years, they have made a lot of clients happy, many of whom return to say hello like old friends. Their excellent service, both during and after every project, clearly gives confidence, and their impeccable taste delivers exceptional results. Whether it's their sincerity, as Putman referred to, or their innate sense of style, BM Estudio has evidently found a recipe for success.
Address details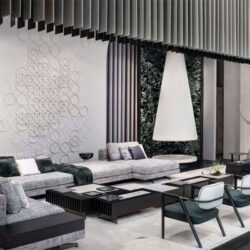 BM Estudio Design Group
C/ Bonaire esquina Conflent, Palma