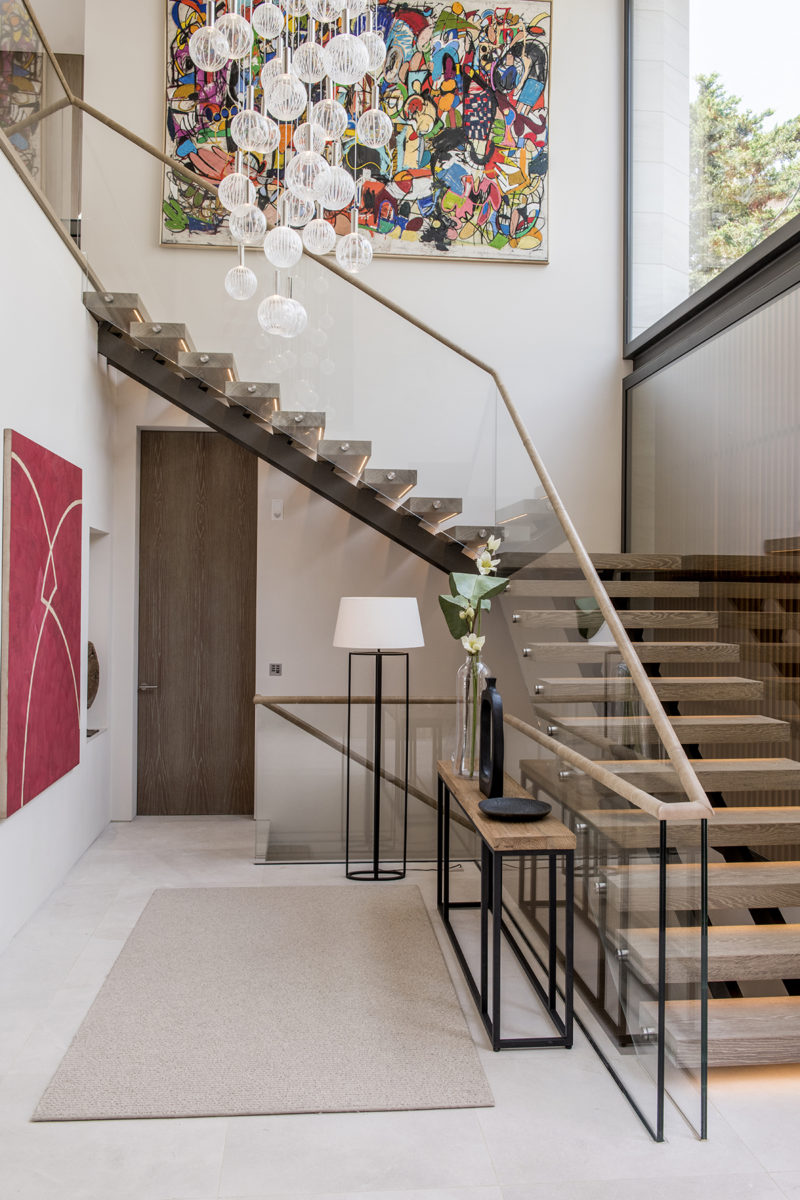 "We wanted to create a unique offering in Mallorca that would set the standard for super prime homes on the island," explains Susie Kempe, who with her husband Paul, owns the property. They bought the site and had the old building demolished, constructing the villa from scratch. Luis and Toni Garcia Ruiz Architects were employed to ensure the creation of a design unique to Mallorca.
Today, Infinity House is a spectacular family home, covering an impressive 1600m2, and with some of the finest views over the harbour and surrounding mountains. These vistas draw you in upon first stepping through the front door, while a palette of warm tones and natural materials create a welcoming and cosy environment throughout. Despite the size, spaces flows elegantly from the first floor to the lower ground level, with an elegant terrace between featuring a 21-metre swimming pool and a spectacular outdoor kitchen.
Susie was intimately involved in the development of the property, working particularly closely with Klas Kall and his Rialto Living Team to achieve exactly the look and feel she was aiming for.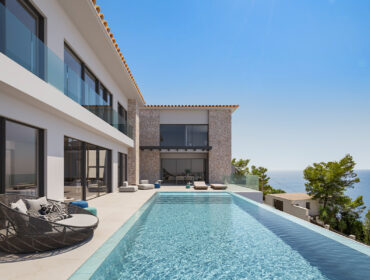 The property market in Port Andratx is synonymous with luxury in Mallorca. It signifies exclusivity and promises a good return on investment.
Virtually every aspect of design in the house was bespoke and original, including Boffi kitchens and bathware, Schotten & Hanson wood flooring, and a Bowers & Wilkins Sound system throughout. Furnishing was selected from Rialto Living and BM Estudio collections, while the majority of the artwork came from the Pelaires Gallery in Palma. Alejandra Vanoli MD of Mallorca Sotheby's International Real Estate was also intimately involved from the start to ensure the expectations of prime investors were not only met, but exceeded.
And as Susie confirms: "The quality of finishes was always going to be a key part of delivering this unique house as we have always believed that exemplary finishes define a house."
Photos by Pär Olsson / Rialto Living
Address details
RIALTO LIVING
C/ Sant Feliu 3, Palma