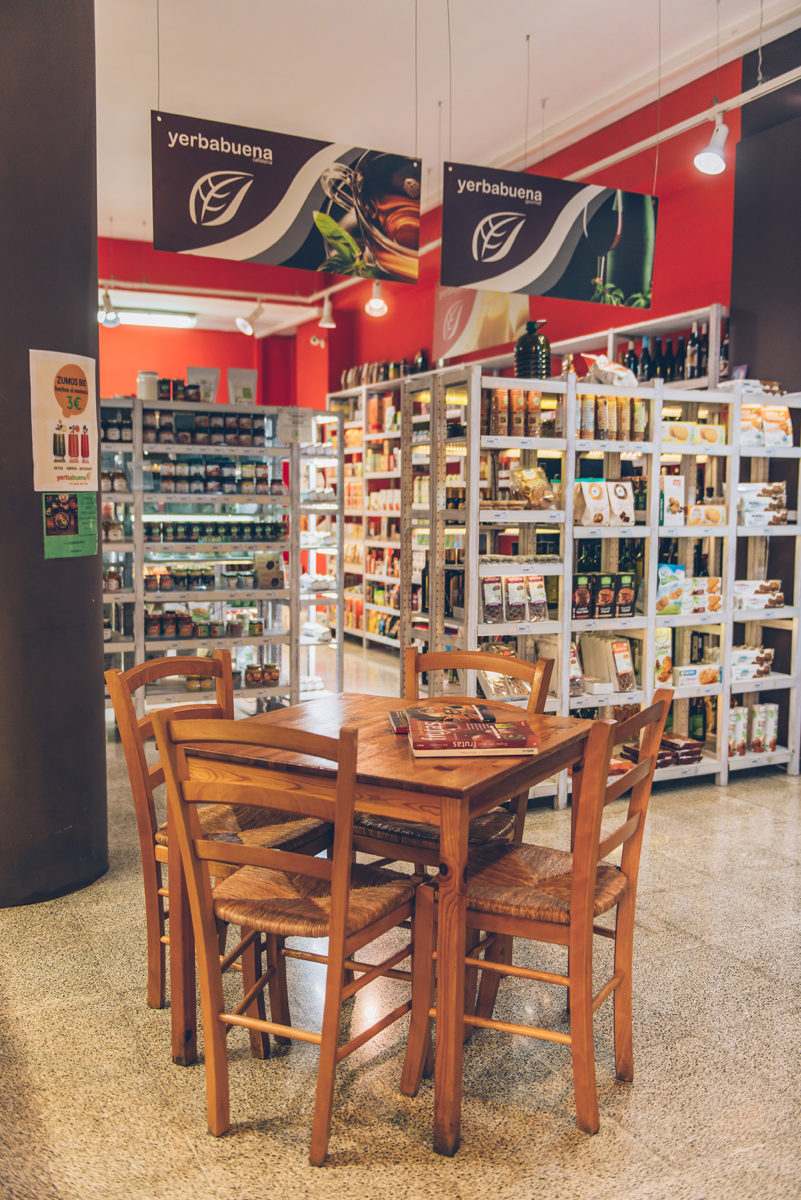 Yerbabuena first opened its doors almost 30 years ago, from modest origins and motivated by a dream to contribute to a healthier lifestyle in Palma. Their philosophy focuses on physical, mental and spiritual wellbeing, promoting a life in harmony with nature, respectful of our bodies and the environment.
Their passion, hard work and support of many friends helped them grow, becoming the largest space in the Balearic Islands dedicated to organic nutrition, Naturopathy, alternative medicines and ultimately, healthy living.
Celeste Orós has taken the reins after 13 years in the company, upon the retirement of the previous owner, and she is excited about taking over the next chapter of this dynamic and blooming local business.
Their ethic industry consists of a wide range of distinctive but complementary elements. Firstly, Yerbabuena offers a variety of healthy food, consisting of an extensive selection of organic products, from locally sourced fresh fruits and vegetables to olive oils and wines, grains, pasta, herbs, spices, teas and infusions. In addition, it is also possible to find natural supplements, toiletries, books on healthy nutrition and cooking.
On the other side of Yerbabuena, Dr. Rocio Muñoz has been consulting as a Naturopathic doctor since the beginning of the project. Her treatment is based on Naturalist Philosophy, using all natural therapies to achieve health, either preventive or curative. It enables the true healing path reinforced by the use of our own energy or healing vital force that every living being carries inside.
Furthermore, Yerbabuena offers classes, workshops, and courses on everything concerning spirituality and meditation. They also host alternative therapies such as acupuncture, reiki and massages, alongside Bio-Neuro-Emotion – the process of healing through a journey into our emotions achieving a healthier self.
Yerbabuena's committed and enthusiastic team, Celeste, Laura, Ivelina and Marbelly strongly believe in a healthy rounded lifestyle that enhances the connection with ecology and natural health by living consciously with the environment, guiding costumers thoroughly this truly holistic experience.
Address details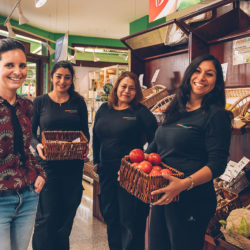 Yerbabuena
C/Jeroni Antich 7, Palma