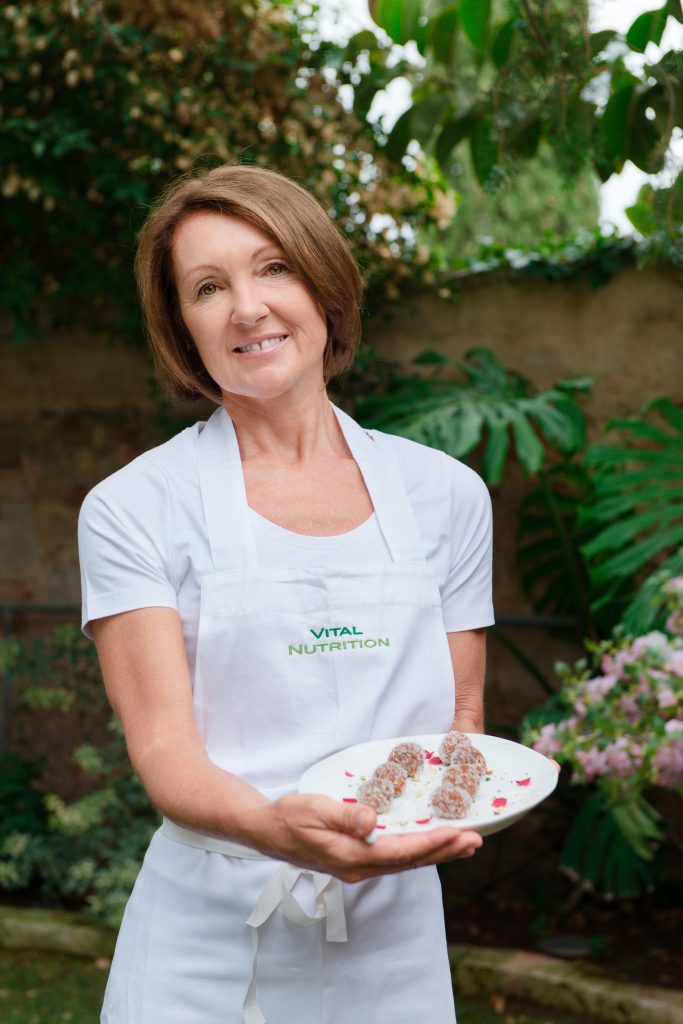 Increasingly reluctant to take medication for minor health issues, I'm one of a growing number of people curious to know what natural steps I could be taking to feel better. Nutritional therapist, Suzanne Garaty, has plenty of suggestions. She investigates the root causes of symptoms advising those suffering everything from low energy, skin conditions, digestive problems, anxiety as well as working with cancer patients during and post treatment. Although there are super-foods and supplements everyone would benefit from taking, what Garaty offers is a highly personalised service. Working from Portals and Santa Catalina, her first €75 session, which takes up to an hour and half, involves a very thorough analysis. Where necessary she requests additional tests from a doctor. "It's amazing how many people come back from tests with low vitamin D levels," she says, "including cyclists and people spending all day in the sun."
Low vitamin D manifests in energy deficit, difficulty losing weight and issues with bone health. "Everyone thinks of calcium when it comes to healthy bones, but not everyone knows you need vitamin D and magnesium for the uptake," she explains.
With so many different ideas of healthy eating and Dr Google flooding us with information, it's hard to know where to start. "We've gone through the non-fat, low-fat, non-sugar diets. We've even changed our foods like butter into margarine," says Garaty, "and now we have all the science behind it, proving we've been creating more problems with heart disease by putting sugars and chemicals into our diet and taking the fats out." Garaty talks about going back to basics; to eating natural, nutrient-rich foods coming out of farms rather than produce picked before it has ripened, then chilled, wrapped in plastic and sent across the world. "Go to markets, get inspired," she says, conjuring images of bright red peppers and deep purple beetroot.
Colour plays an important role in her dishes. Garaty used to work as a chef on yachts with a discerning clientele; passion for food has clearly been a constant in her life. Stress is another factor she looks out for. "I ask clients, what do you do to relax? They say, I go to the gym or I do cross-fit. I ask them again, no, what do you do to relax?" She means are they switching off their screens, reading a book, getting fresh air? Often they don't realise how stressed they are. Garaty cites yoga and walking her dogs as two ways she unwinds. A healthy lifestyle might come naturally to Garaty, but that's not to say she's not having fun. "I'm anti the whole extreme eating," she says, "people can get very miserable trying to eat healthily, working from meal to meal." She always takes into account her client's day-to-day to ensure the solutions she offers are doable.
In a society which craves instant results, I want to know how long before clients can expect to notice a difference. "Energy issues can change massively in a week," she says. "Sometimes it's about eating at the right time, or eating more. Skin problems can also change in two to three weeks."
As well as private consultations and bespoke master classes, she also runs cookery workshops every six weeks. Using readily available and nutritionally high ingredients, she teaches six to seven dishes per class. Her workshops are vegetarian friendly but she isn't about to settle the dispute between vegans and carnivores. Balance is at the heart of her philosophy, after all.
What become apparent speaking to Garaty is just how essential a healthy gut is. Our immune systems depends upon it. Though we might be eating the right foods, we may not be absorbing them. We touch on healing the gut and the benefits of probiotics. There is just so much to discuss and I'm unwilling to let her go. To be quite honest, my own gut is telling me to make an appointment as soon as possible.
Photos by Sara Savage
Address details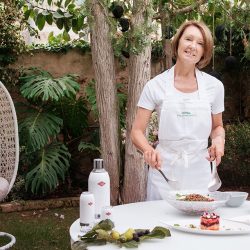 Vital Nutrition