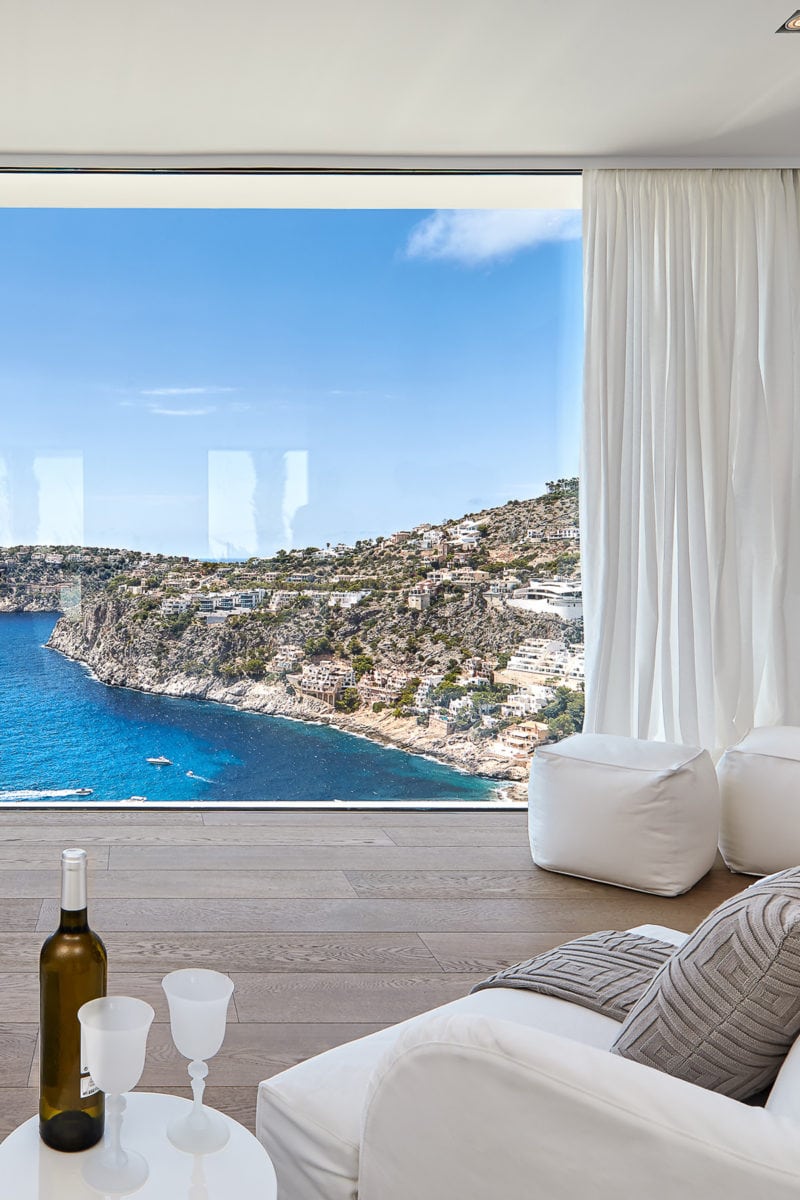 It took ten years for J. Valentin, the owner of Villa Coco, to find her place.
Finally, she came across an unassuming building in Port d'Andratx – and her mind was made up. Along with home design firm Stork, Valentin poured her passion into making it into something seriously spectacular.
The first step on the journey was to knock it down, and completely rebuild it. Only the best materials would do, and it had to be open and filled with light, maximising the views. The result is three bedrooms and three bathrooms, an open kitchen, living room and extensive terraces plus pool overlooking the sea.
"The sound of waves and the freshness of the Med are ever present," says Udo Stork, the owner of Stork Interior Design. "That's why we chose furniture of our wide range of international brands that would accomplish to support this atmosphere of openness."
Contemporary dreaminess spreads over three levels, apparent in the unifying decor, statement furniture and gracious wood floors, complete with underfloor heating for comfort.
The beautifully rendered walls feature a smattering of film-star portraits: Monroe, Hepburn, Redford, perfectly at home in the vanguard surroundings. The master bathroom was made for Marilyn, reclining in the scented water of the sensual oval bath, glass of Moët to her lips, gazing out into the sunset.
Villa Coco – a star through and through.
Discover more top interior designers in Mallorca!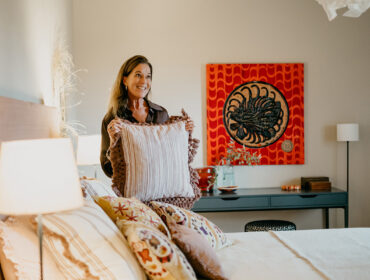 Discover the best interior designers in Mallorca who not only work with a Mediterranean palette but also interweave design ideas from international brands.
Address details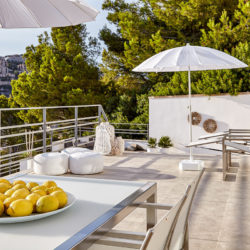 Stork Furniture Store
Carrer Illes Balears, 37, Calvià