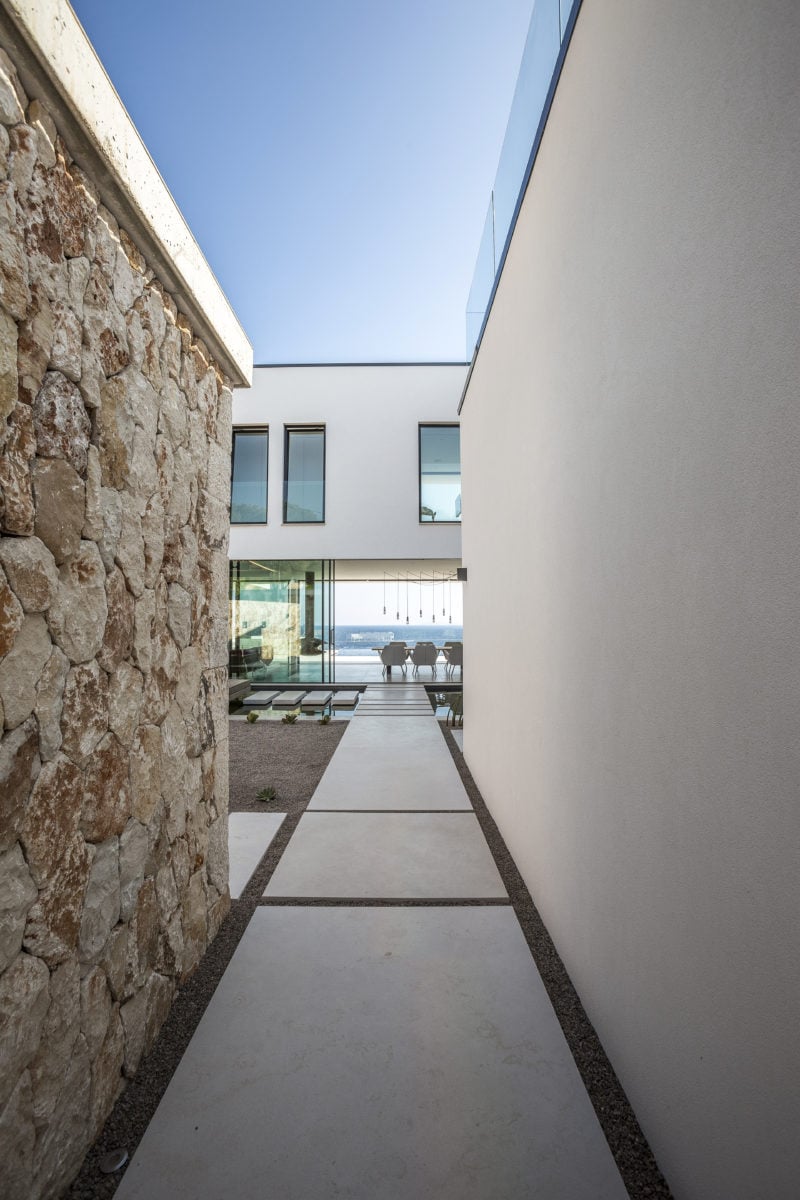 This minimalist 4-bedroom villa perched on the beige-coloured cliffs above Cala Pi, in the south of the island, is built around the views of the Mediterranean that seem to go on forever. The attraction here is the natural surroundings and the property itself, and it was the goal of the development team to capture this inside the house as well. "There is absolutely no decorative element that doesn't serve a purpose," says Udo Stork.
The Stork experts, in close collaboration with Atlas Immobilien & Handels GmbH, created a concept combining Swiss standard quality regarding comfort and style with the magnificent environment. The result is a modern architectural home that is also warm and personal.
Large, sliding glass doors, and a unique stone wall that creates a beautiful contrast with the minimal black staircase and artistic wine storage are highlights. Through the L-floor plan including a courtyard it is possible to look out from every room onto the gorgeous coastline and the sea – including from the shower or sauna. Even the furniture on the different terraces that invite you to relax was selected to seamlessly integrate with the views.
And with such exceptional ones, it should not be any other way…
Address details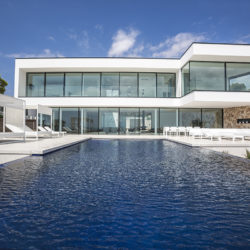 Stork Furniture Store
Carrer Illes Balears, 37, Poligono Son Bugadelles, Santa Ponsa