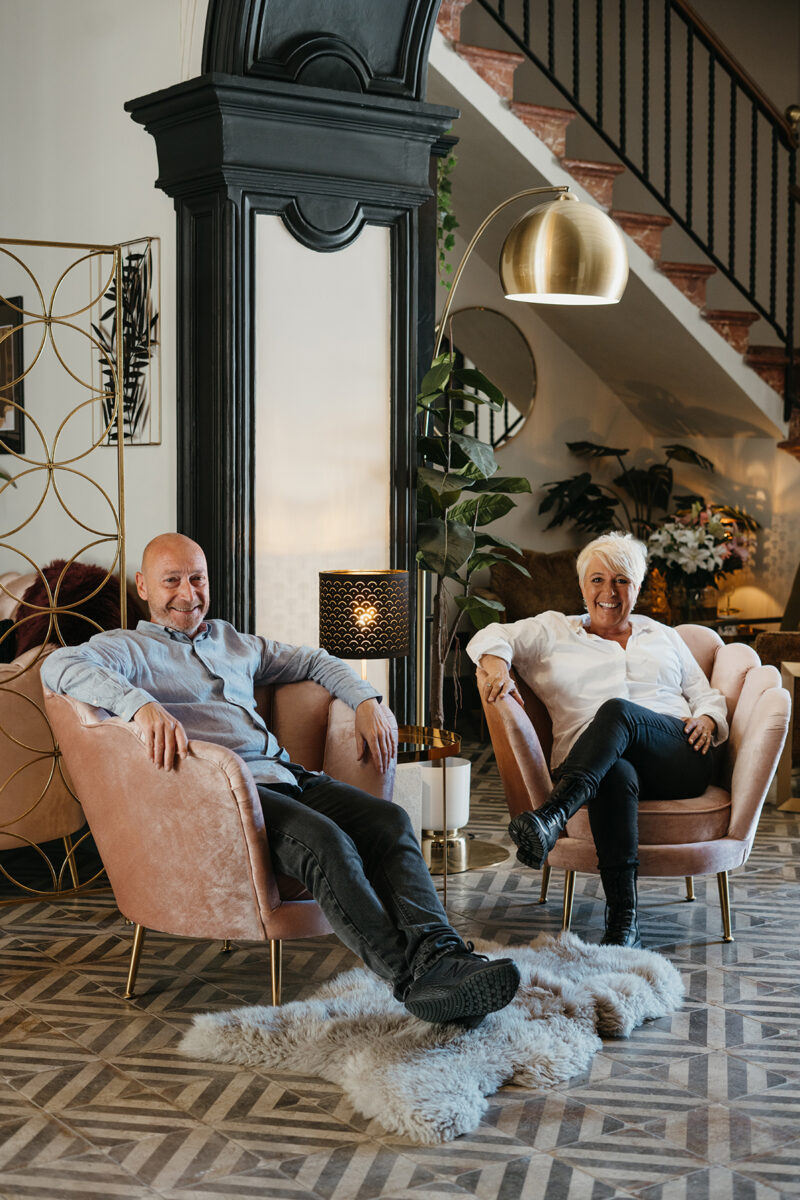 "The punch line is don't send Jo to the shops to buy anything!" begins John, one half of the husband-and-wife team behind Ten Mallorca – a boutique townhouse hotel in the centre of Sineu. Joanna goes on to tell the story of how their journey to hotel owners came about from a totally unexpected fork in the road. "We were pretty exhausted work-wise, doing the same thing for 25 years," she explains." And knowing they could run their consultancy remotely, they decided on a permanent move to Nice where they owned a holiday apartment. Life in its noisy centre, however, wasn't as they hoped.
With John a keen cyclist, together with regular trips to Mallorca, they decided the island would be perfect. Their brief was to find a "glass box" in Port de Sóller where they could work while looking out over the sea. With John busy, Jo came out to house hunt alone. It was during this trip she happened upon a big old house for sale in Sóller town. With 10 bedrooms and untouched since the 1920s, it could not have been further from the brief. But Jo was smitten. "I just couldn't get it out of my head," she recalls. She put in a lowball offer, and they accepted. Complications meant the sale didn't pan out, but now Jo had a new dream: to open a hotel. She just had to convince John…
Three years in the making
He was soon on board, however, and the perfect property popped up in Sineu – an old priory that had since become a large family home. Purchase was relatively swift but its transformation into a hotel took the best part of three years. "It was a big job but we employed a local builder with a small team. We got the quality we wanted, it just took longer," they explain. Communication was a key obstacle, too, not just with language but in conveying how they wanted things done. "Tradesmen would tell us 'this is the way we do it' but we often had to push back with 'but this is the way we want it'," Jo recalls. They admit that being property professionals themselves actually probably made the process more stressful.
Finally (and nine floods later) the hotel was ready, but having no experience running a hotel was daunting. "I was so scared," Jo admits, "I didn't even know how to pour a beer." Also, the hotel opened in autumn 2019, meaning it was only open for six months before the first Covid lockdown. "…which didn't bother us at first as we didn't think it would last and we fancied a couple weeks off!"
Adapting to the new normal
They realised they had to adapt and switched the focus to island residents and staycations with dinner. It was a success, and they were soon inviting some of the island's top chefs to their kitchen, including private chef-to-the-stars Piers Dawson. It was so popular they even started a private members supper club, too. It was a clever strategy that meant the hotel could keep ticking over during the worst of the pandemic.
While normality is starting to return, reservations are still prone to being cancelled or postponed. "We write our bookings down in pencil nowadays," John chuckles. Any advice to others with similar ambitions? "In a word, patience. You really have to embrace the Slow Living concept!" Jo laughs.
Address details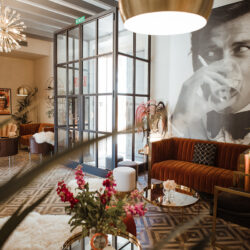 Ten Mallorca
Carrer de Son Riera, 10, 07510 Sineu