We meet Sylvia at her restaurant Max Garden in Palma Nova where she sits encircled by vibrant pattern and zesty tones. Her energy alone is enough to light up the room, which ensues a natural flow of conversation. She is a life mastery consultant which she clarifies from the beginning, "I empower my clients to grow and transform from the inside out." Her words are grounded and concise, which echoes a similar tone to that of her teachers, including Tony Robbins, Joe Dispenza and Mary Morrissey. Splitting her time between Mallorca and the United States, it is clear from the beginning that this is a woman empowered to learn, and above all, help people.
Sylvia's journey began fifteen years ago after being diagnosed with a rare ovarian illness. She explains the feeling after being told by doctors that she could never conceive which she says "was the start of it all." She allows for a pause, reflecting on a life that has lead up to this point. "It feels like my whole life has been a preparation to help and support others." Her eyes widen, as she describes a "cleaning of the mind" in which five years after her diagnosis, resulted in pregnancy. Max, to whom the restaurant is named after, is what Sylvia describes as a miracle baby – not isolated by scientific anomaly – but by her own belief. "When we change our thoughts, we change our life." She smiles, gesturing the vibrant space around us and its healthy ethos, which together, offer something very special in Palma Nova.
We discuss Sylvia's workshops at Max Garden and the obstacles she helps people overcome. She reduces it to just one thing. "Everything stems from fear, that really is at the root of everything" she explains, describing it as "a blockage in people." We ask how she works at clearing this "blockage" and she beams a million-watt smile. She raises her arms mid-way and signals an invisible line between them, indicating how – through her programs – she takes her clients on a journey of self-discovery. "You go from being stuck to being confident, fulfilled and crystal-clear" she says radiating an energy that starts to physically show. "Look" she points, nearing her arms towards us. "I get goosebumps just from talking about it." We share her electricity as she hands over one of her booklets, impressed by the diversity of programmes on offer.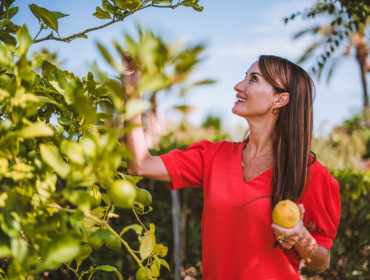 Find out how a Life Mastery coach can help you through the difficult times with online workshops and powerful one-to-one coaching sessions.
She pulls her hands inward and emphasises that the most important change starts from within. We ask if she means the soul, and she is mindful of its connotations, offering the word 'intuition' as an alternative. She is considerate in her choice of language which only makes her more relatable. "Don't ask what the world needs, ask what you need, because the world needs more people who come alive." We reflect on this for a moment and notice a warmth rising from within. It's prickly and electric, resembling what can only be described as… goosebumps.
Address details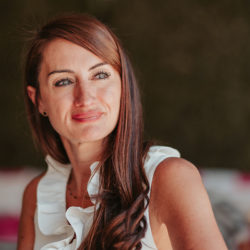 Max Grden
Carrer de París, 2, local 8, Palmanova