Drew Aaron, CEO of Gallery Red, ROUGE Mallorca & Lionsgate Capital
"The future of Mallorca's tourism can be defined in two words, 'Exponential Growth', especially in the luxury sector. Over the past five years Mallorca has already become the 'premier choice' for luxury vacation destinations and high end second home purchases throughout Europe.
The private sector of the island has invested heavily in luxury villas and fincas, 5-star hotels, Michelin star restaurants, international schools and galleries etc. The 1 million+ residential real-estate market continues to strengthen with no signs of slowing down. There have also been a large number of independent organisations coming together to increase environmentally conscious behaviour and focus on a more ecological and healthier lifestyle."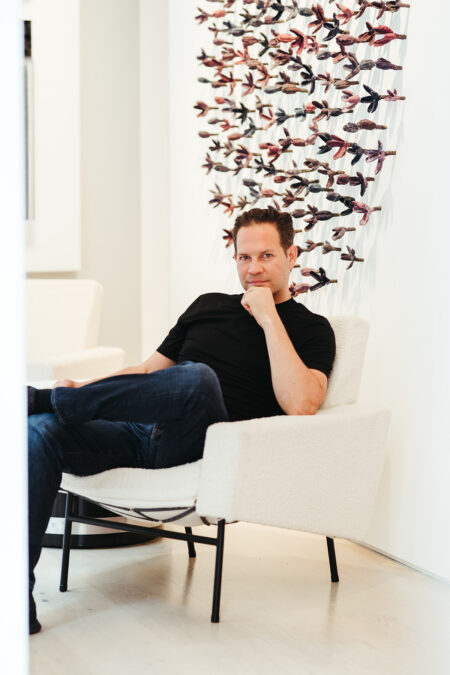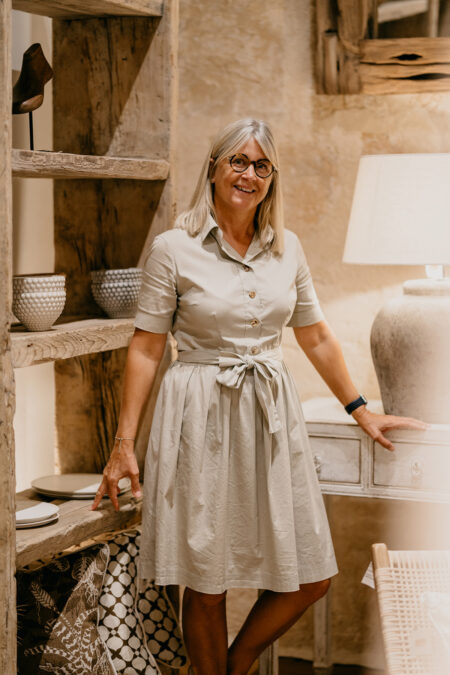 Barbara Bergman, Co-owner of Rialto Living
"I believe the future is bright for Mallorca! We live on a magical island in the beautiful Mediterranean and tourists will always want to come. However, we should not 'oversell' what we have here on a mass level. Let's try to sharpen up and appeal to the tourists that appreciate all aspects of what Mallorca has to offer – good weather, beautiful beaches, nature, sports, wines, gastronomy and a relaxed lifestyle. The new normal can only get better as we become more conscious of our actions. People are wishing to travel again but not so far. For those who want to travel within Europe, Mallorca is perfect and is just a couple of hours away. I am optimistic about the future and believe positive changes are underway."
Matias Mut, Director of Management Turístico
"Mallorca has taken big steps forward in recent years to be more sustainable, which the pandemic has accelerated in terms of awareness. It's about high quality tourism now with less seasonality and less concentration in specific areas. The island is like a large garden which needs looking after. I think mass tourism is needed in order to generate a sufficient volume of visitors for the number of flights to be profitable.
But at the same time, the island must uphold its exclusivity and appeal to those who have the highest purchasing power. In between these two points, other tourist models (sports, agritourism, cultural tourism, shopping etc.) rely on Mallorca maintaining its local identity, easy access beaches and cultivated land. I do see Mallorca returning to its origins as a place of calm, but this will take time."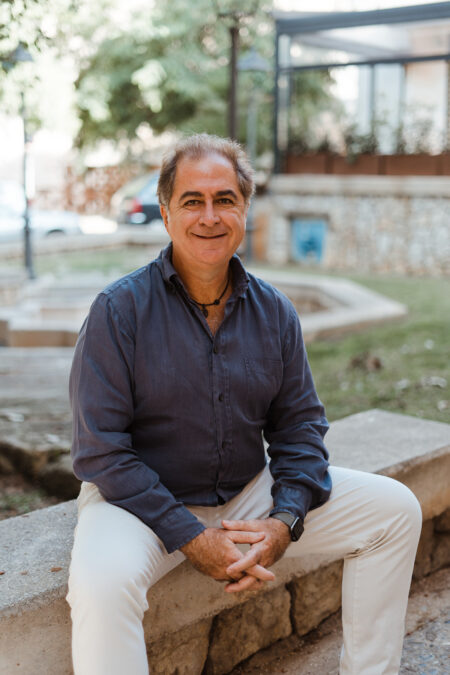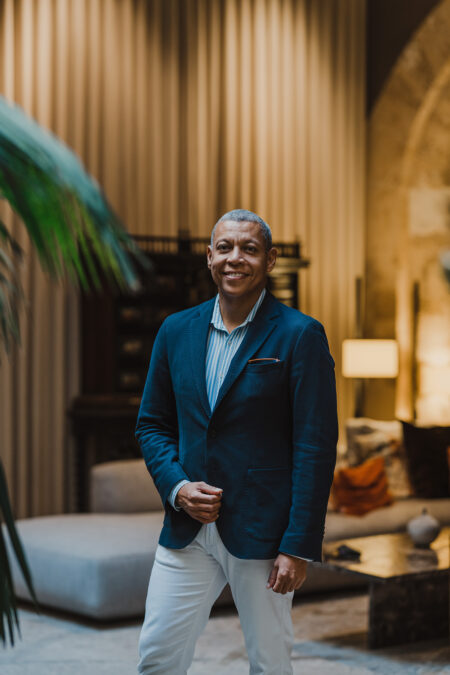 Carlos Vásquez, Director of Marketing & Sales at IT Mallorca
"The island has been positioning itself in a very positive way in recent years, especially in the luxury tourism market. A lot of effort has gone into working with different government organisations and private companies to make Mallorca a solid destination of choice. This is bringing more international entrepreneurs to the island who want to offer their unique products – we're seeing now a great variety of services, not dissimilar to those in Northern Europe.
Before Mallorca might have only appealed to a certain number of nationalities – British and German being the largest – but now this is changing. The future of tourism will no longer depend on one or two single markets, it will diversify further and bring visitors from all over the world. Words like 'exclusivity' 'luxury' and 'high level' are what come to mind when thinking about the future of tourism in Mallorca."
Marga Coll, Head Chef and Owner of Restaurant Miceli & La Barra de Miceli | Head Chef of Arrels by Marga Coll
"I think the future of tourism is going to change and I can see it happening already. We're receiving more tourists with different interests than just sun, beach and party. The Balearic Islands is so much more: the landscape, culture, gastronomy, mountains, craftsmanship and local products – these are the things that we have to 'sell'. As a community, we have to be more sustainable and appeal to those with economic power to reinvest the money back into 'our home'. This means continuing to offer the best of Mallorca as well as it preserving it as it should be. I think the pandemic has helped us to value what we have and above all, look after it a little bit more."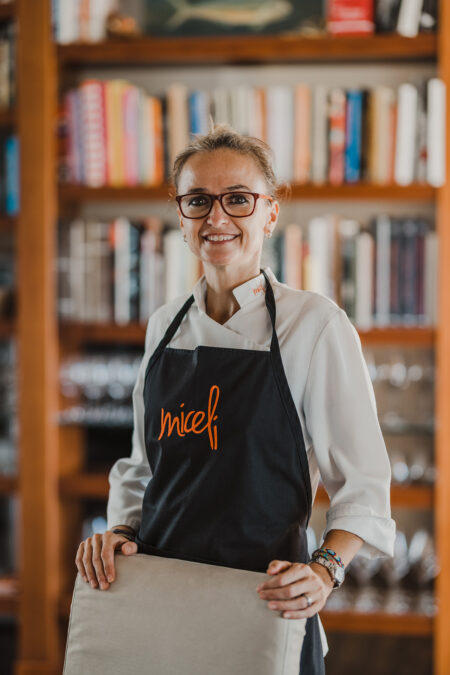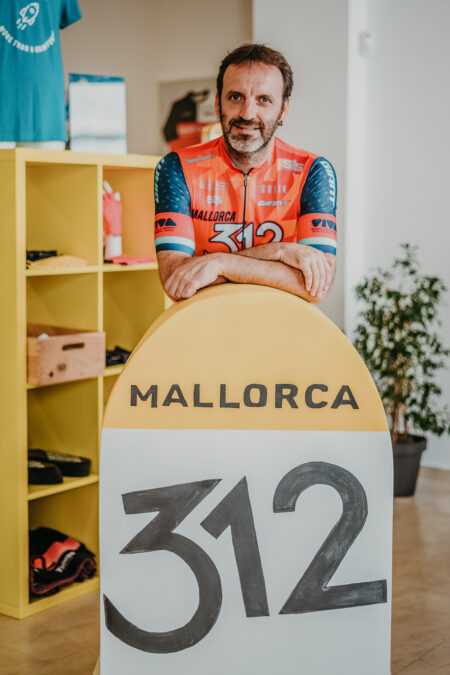 Xisco Lliteras, Founder of Mallorca312 Cycling Gran Fondo
"I'm optimistic about the future of tourism in Mallorca. Although the pandemic has made it difficult for companies over the last 18 months, advances with the vaccine have reactivated our tourism market – practically the entire sector from 0. It has all come at a slower pace than expected, but I'm hopeful.
In sports tourism, and cycling in particular, I think a boom is to be expected. Cycling and outdoor sports in general have increased exponentially over the last year and bike sales throughout Europe – leaving the market basically out of stock. All of this will translate into an increase in training camps, fitness holidays and amateur sporting events. A new and promising future is ahead for the sports and wellness sector here on the island."