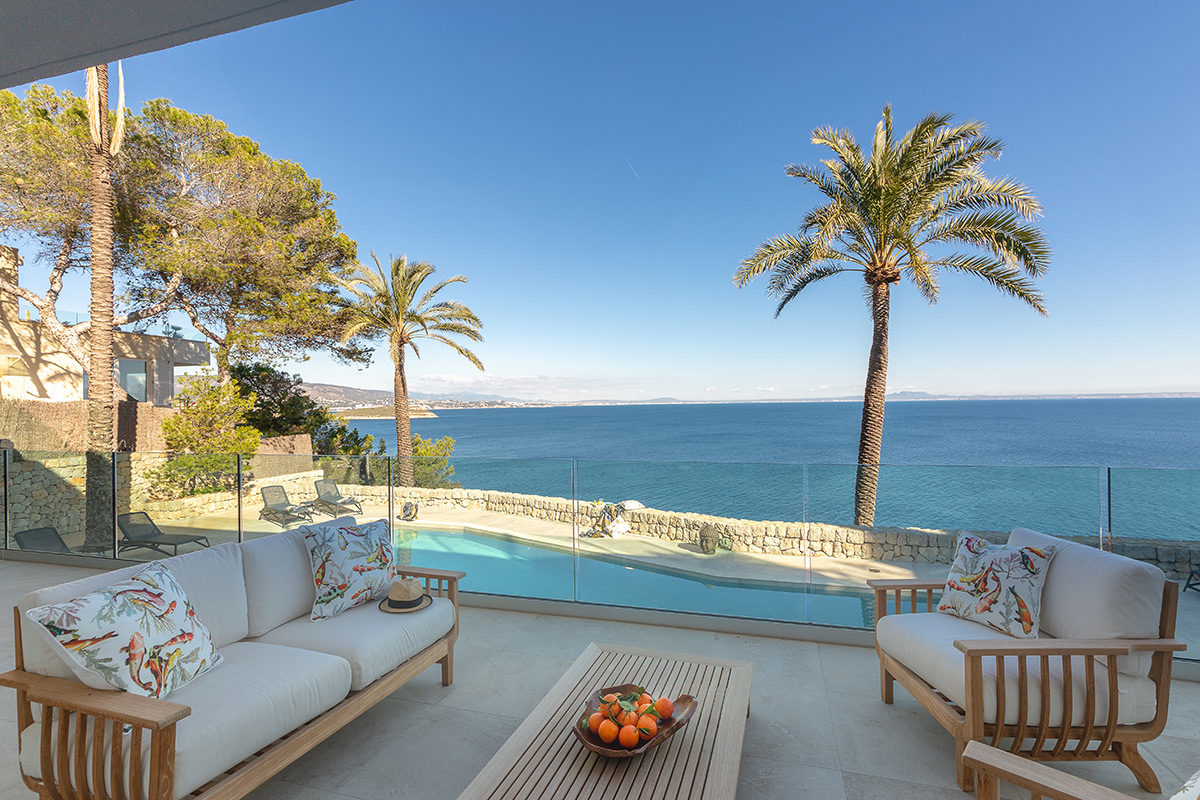 Werched up on the Cala Vinyes hillside with stunning views stretching all the way across to the other side of Palma Bay, this modern villa lay uninhabited for most of its life. It was constructed in the nineties, but the Mallorcan businessman who had originally built it as a large family residence changed his mind, leaving the six-bedroom property empty, its stunning panoramas going unappreciated for many years.
But in 2018 the family decided it was time to breathe new life into the place, to refurnish and reinvent the villa as a luxury front-line rental – and this is when Knox Design were invited to step in.
It was decided that most of the fixtures and fittings would remain, such as the elegant marble floors and imbedded compass rose – a signature feature visible from every level of the house, it became the starting point for the makeover's subtle maritime inspiration. The main concept was that interior design and furnishings should work with the existing design of the property – it was conceived to have the appearance of a cruise ship from the sea – but with the chic style of a modern boutique hotel.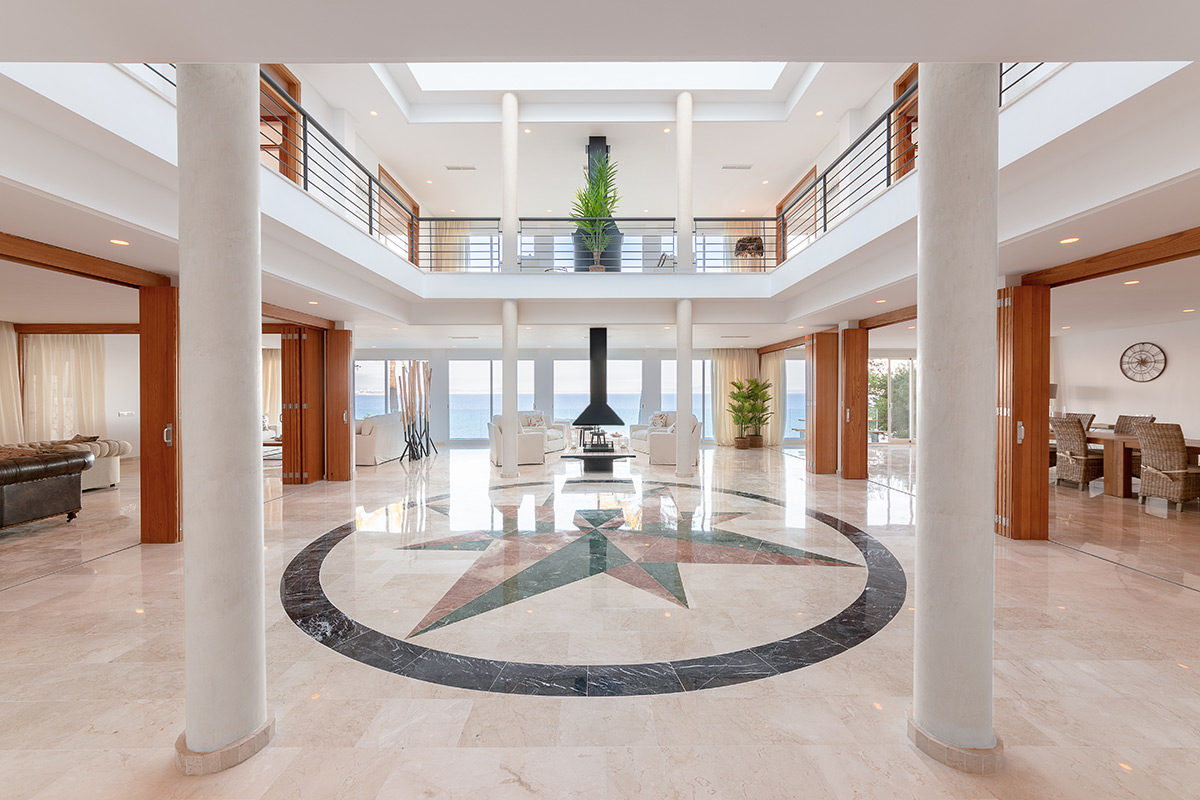 Together with the relaxed Mallorca vibe – evoked with the likes of driftwood lampshades, colourful fish-print fabrics and nautical wall clocks – Knox Design brought a more contemporary mood through the use of monochrome accents and bold stripes. The façade and pool were given a whole new lease of life, too, with railings replaced with glass panels to make the most of the wonderful view. In a touch of playfulness, the property's symmetry was highlighted by duplicating the look of the bedrooms on each side of the property.
Justine Knox, CEO and heart and soul of Knox Design, shared her feelings about the project: "It is always more of a challenge working with an older property than a new, modern one, but I personally find it very rewarding. It is amazing what results a refresh can achieve." And we couldn't agree more.
Photos by Studio Mallorca
Address details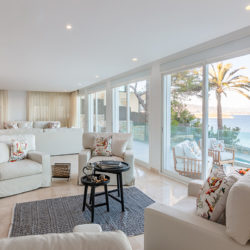 Knox Design
C/ Valencia 45, Santa Ponça