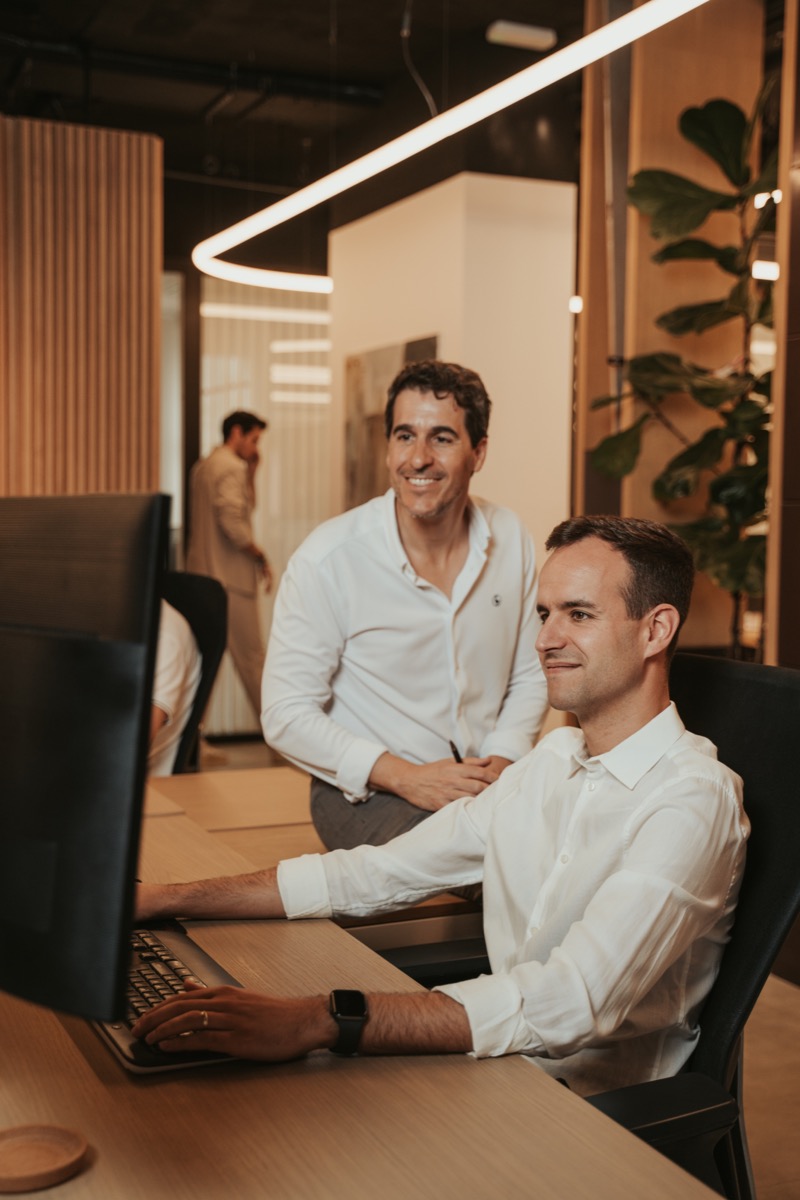 Ahouse facing the sea is the dream of a whole generation: waking up every morning to the gentle whisper of the waves as they caress the shore, feeling the western breezes on your face or watching the sun in the afternoon as it slowly fades into the horizon.
This newly built villa in Port d'Andratx by Palomino Arquitectos, with the collaboration of Project Manager Petra Lavin, takes this desire to a new dimension: a deep connection and integration with the sea and the environment, a warm atmosphere that embraces everyone who visits it and eco-friendly, km0 building standards.
An avant-garde dialogue
This property draws its silhouette in a diaphanous double-height space, where glass, metal and especially wood and stone are predominant, evoking the famous Mallorcan stone walls, which have sculpted the Mallorcan geography since immemorial times. And this is precisely what makes it so appealing, an avant-garde approach that dialogues in perfect symbiosis with the Mallorcan essence, with its ancestral traditions.
Houses have a soul, and this one's pure and luminous. The space conveys harmony while the angular finishes create a fabulous play of light and shadow that transforms as the day progresses. The lightness of the spaces, the infinity pool – which seems to merge with the sea – and the bold and dynamic construction of the volumes suggest a kind of liquid architecture. An architectural masterpiece, unique and unrepeatable, a work of art that transcends time.
Text by Miguel Ángel Vicente de Vera | Photos provided by Palomino Arquitectos
Explore property for sale in Port Andratx!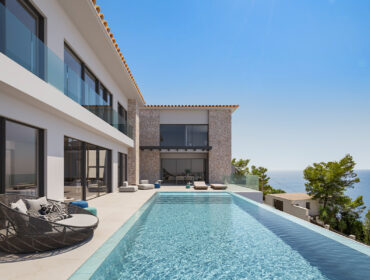 The property market in Port Andratx is synonymous with luxury in Mallorca. It signifies exclusivity and promises a good return on investment.
Address details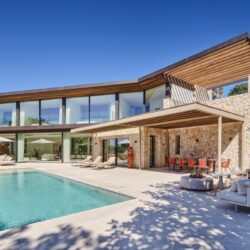 Palomino Arquitectos
Arquitecto Francisco Casas 17, Bendinat