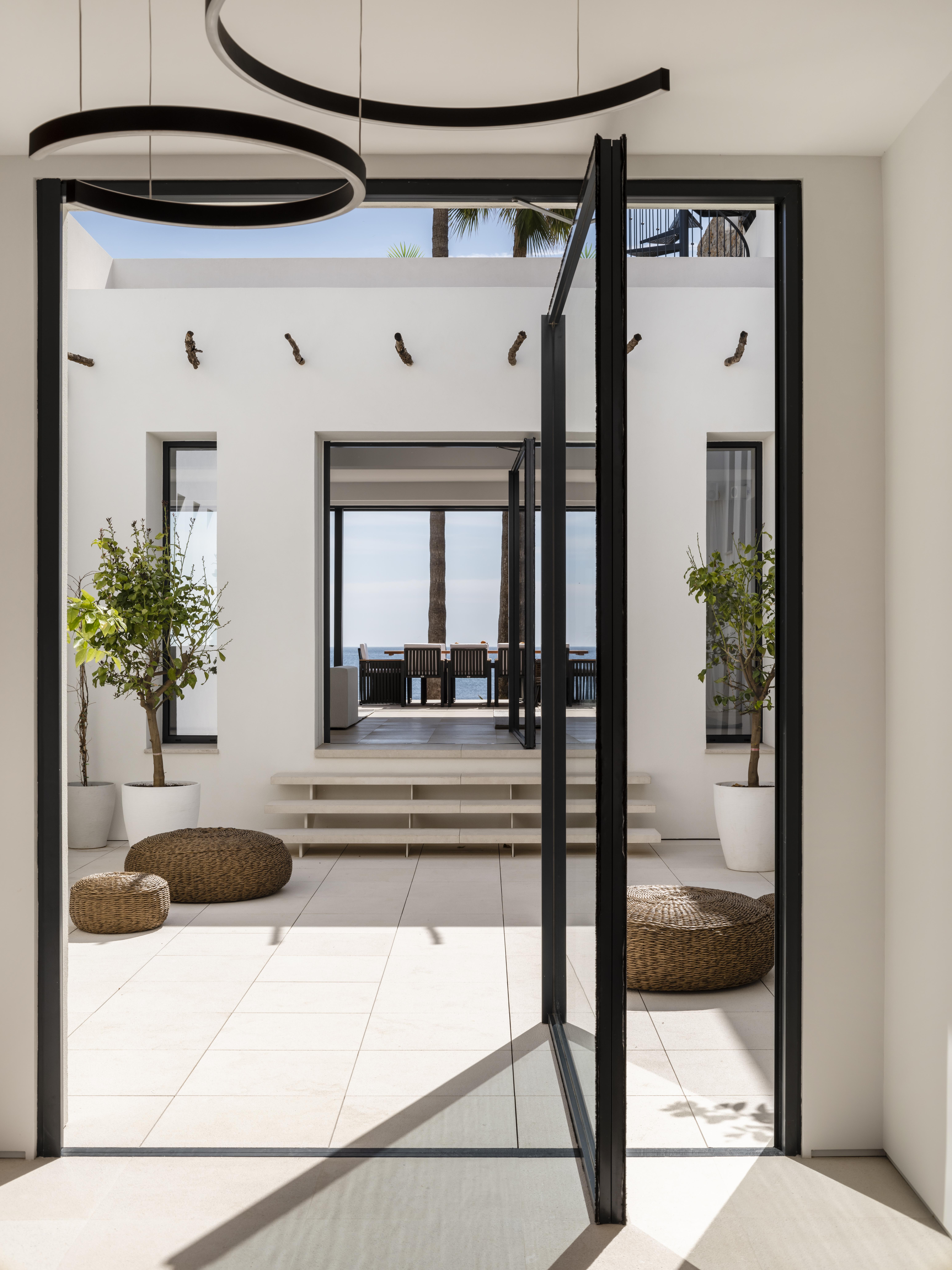 It would be hard not to fall in love with Port Verd, close to Canyamel, by Medina Architecture. Its position, set back just 5 metres from the sea, provides not only unbeatable views but the soothing soundtrack of the ocean.
To ensure privacy and guarantee total peace, the boutique architects created a central patio shielded on either side. This patio connects with the swimming pool, living area, kitchen and bedrooms. The fluid design succeeds in creating an atmosphere of utter relaxation with every zone uplifted by the special panorama of the sea.
Integrating light and sea
The goals of the renovation were to maximise on natural light, make the most of the vistas and incorporate the palm trees. All this and more has been achieved with floor-to-ceiling windows, natural materials, clean lines and plenty of contemporary Mediterranean style.
Wood, steel and stone play their part in the layering of texture and interplay of light and shadow. Meanwhile, the organic palette has been chosen for its warmth, leaving the hues of the sky and sea to stand out. The coast is integrated so perfectly that from the bedroom, the feeling is of being on the deck of a luxury yacht. There is no sand to be seen, just endless blue sea.
Behind the scenes
Medina Architecture, founded by Sandra Umpiérrez, was born out of a desire to work in close cooperation and dialogue with her clients. She has worked on over 75 projects and brings over 25 years' of experience in the industry to an expert team, which considers transparency, collaboration and great communication an essential part of their philosophy. The firm specialises in residential architecture across the island, both new constructions and renovations. Port Verd sums up its dedication to creating homes which are beautiful, harmonious and highly functional.
Text by Emily Benet | Photos by Tomeu Cañellas
Explore similar property for sale in Canyamel!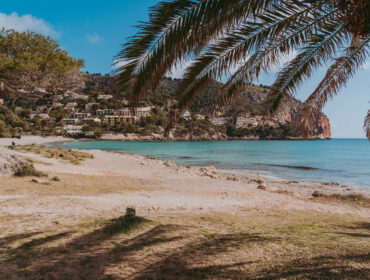 An hour's drive from Palma takes you to Canyamel, where you will find villas with sea views and a nearby golf course at excellent value for money.
Address details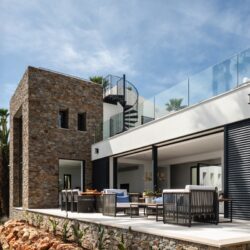 Medina Architecture
C/ Can Espanya 10 Bajos, Palma