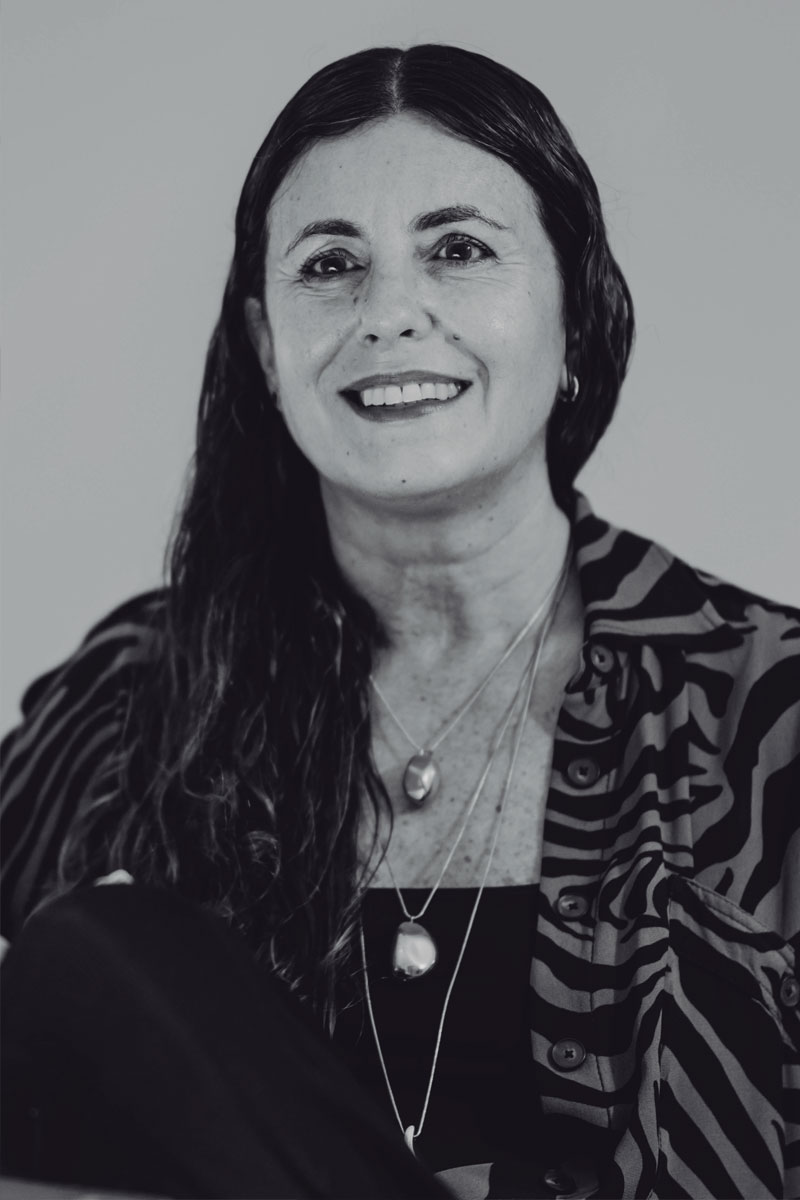 Adjacent to the bustling Plaza Major is a square which has an entirely different feel. Quaint and quiet, the historic Plaça del Banc d l'Oli is a fitting home for Medina Architecture; specialists in designing for Palma's Old Town as well as Mallorca's regulation-tight countryside. Founder Sandra Umpiérrez knew it was the perfect place before she'd even walked inside. "My first sensation was that I liked the energy," she says. Towering glass doors framed in gunmetal black bring light into a stylish studio where original columns extend from the metal floor, with the deliberate rust finish, up to a ceiling of slender beams painted white. 
Challenges and Collaboration
It takes a lot of patience and know-how to work with old buildings. Practical problems range from maximising natural light to installing air-conditioning. One of the biggest challenges, though, is getting the building permission approved. Sandra, a native of Uruguay, says that it is a real advantage to have Mallorcan people on her team, as well as people of other nationalities. While it was Sandra's excellent reputation, gained from twelve years of experience in a renowned studio in Mallorca, has been part of what has driven Medina's success.
She and her team work on projects side by side. "We are a little bit different from other studios," she says, "We are a horizontal studio. I'm not the one who says I want this, this and this. When a project comes in, we sit down together and discuss what the client needs, it's not just me who draws the first line." 
Historic and Rustic Designs
Sandra has great respect for historic features and is adept at integrating contemporary interiors and state-of-the-art technology within ancient walls. As for her beloved rustic homes across the island, they transmit the serenity and peace of an early morning walk in the countryside. Her style will please those seeking a harmonious and functional sanctuary and yet she is versatile and doesn't put her preferences before a client's desires. She feels that many clients return to her precisely because she's such a great listener. "My client is more important than my style. I'm not a sculptor. I want a house which someone really wants to live in," she says. 
Thanks to rigorous training in South America, Sandra is technically sound and very comfortable on a construction site. In fact, she loves to be on the site. Her father and uncles had a construction company and she spent a lot of her childhood accompanying him. She knew she wanted to build homes even before she knew the word 'architect'. Her dedication is unstinting and necessary in this field, which can be very complex. "I'm always truthful with the client," she says when we talk about timescales and limitations of building in the Old Town. Looking at her portfolio, there's no doubt her unique homes are created from a place of great skill and creativity. To be a part of historic Palma or immersed in Mallorca's natural landscape is certainly worth waiting for. 
Address details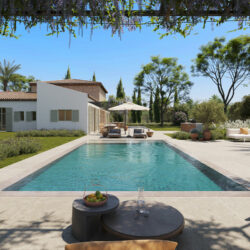 Medina Architecture
C/ Can Espanya 10 Bajos, Palma