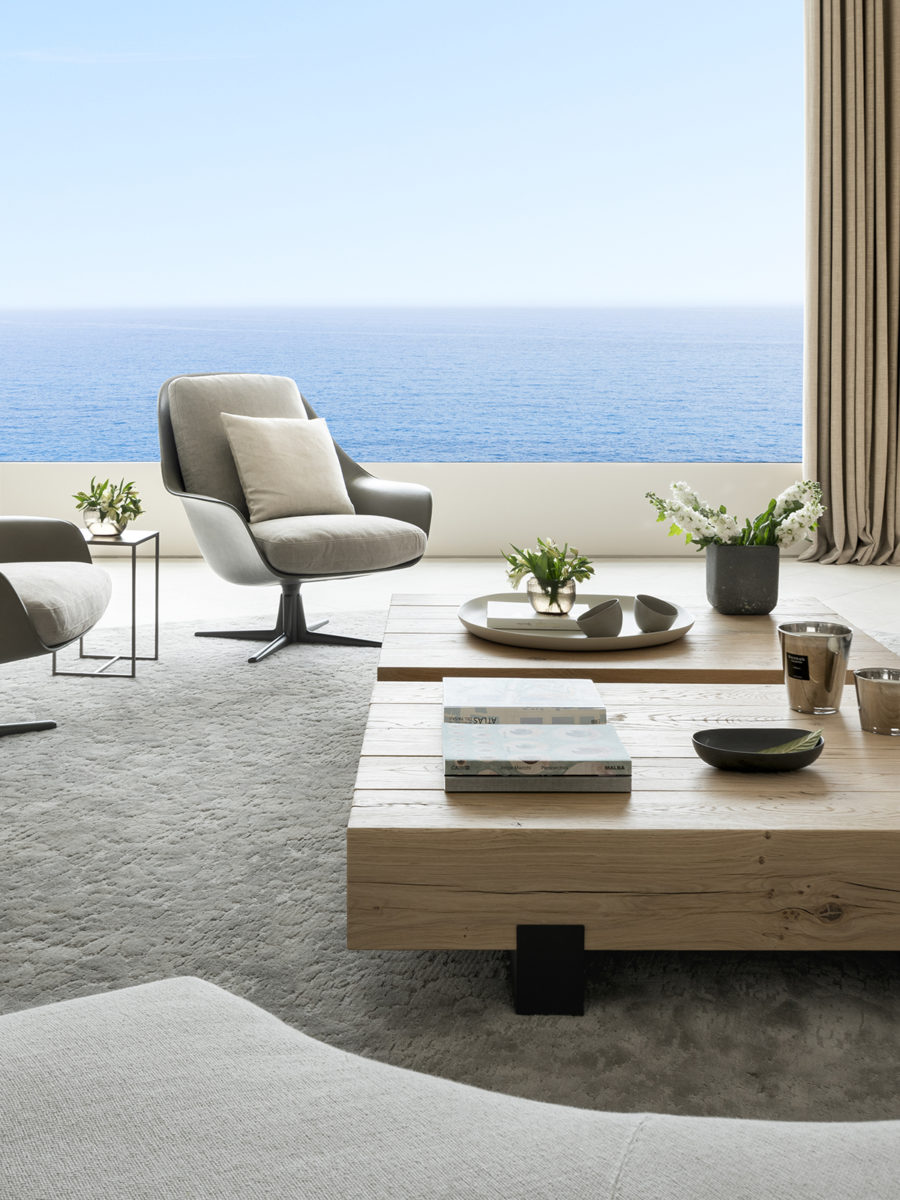 The goal was to respect the architectural concept of the property in Canyamel while connecting it to the stunning views it looks onto," explains Mariana Muñoz, owner of top interior design business Terraza Balear. Neutral, textured and soft finishes were also to provide a calming ambience, with the luxurious edge that Terraza Balear are well known for.
Starting in the living room, a spacious layout was created using sophisticated, made-in-Italy silhouettes. Solid wood centre tables accent the custom sofa, which was specially made in a 120-degree angle to shadow the wall. In the dining room, a square eight-seater table allows for dinner parties with a view. Down-to-earth elements contrast with bold contemporary additions like the floor 'balloon' lamps from Brokis.
The master bedroom features an indoor-outdoor approach. Elegant furniture, like the sophisticated Minotti bed and sleek pendant lighting, respected the client's wishes while also fitting beautifully within the room's architecture. Slat-shuttered doors slide open to an outdoor terrace, with armchairs to enjoy the views over morning coffee. Just outside the master bedroom, an office with a window-front desk provides for stunning vistas while working.
The remaining bedrooms also fall with the interior design approach, while still allowing the family's personalities to shine through. In the girl's bedroom, soft colours and shapes feel feminine and elegant, while in the boy's, characteristically masculine colours and form take centre stage. And finally, tying the spaces neatly together, the outdoor living area aesthetically mimics the indoor living room.
The superbly realised project is a collaboration with Esteva i Esteva Arquitectos and Vivenda Building Co, but the finish is signature Terraza Balear – elegant and sophisticated, and inspired by nature.
Photos by Mauricio Fuertes
Explore similar property for sale in Canyamel!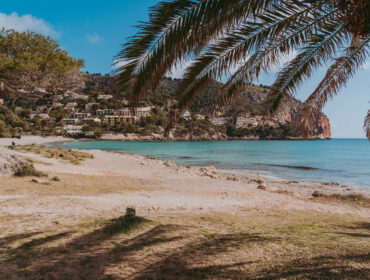 An hour's drive from Palma takes you to Canyamel, where you will find villas with sea views and a nearby golf course at excellent value for money.