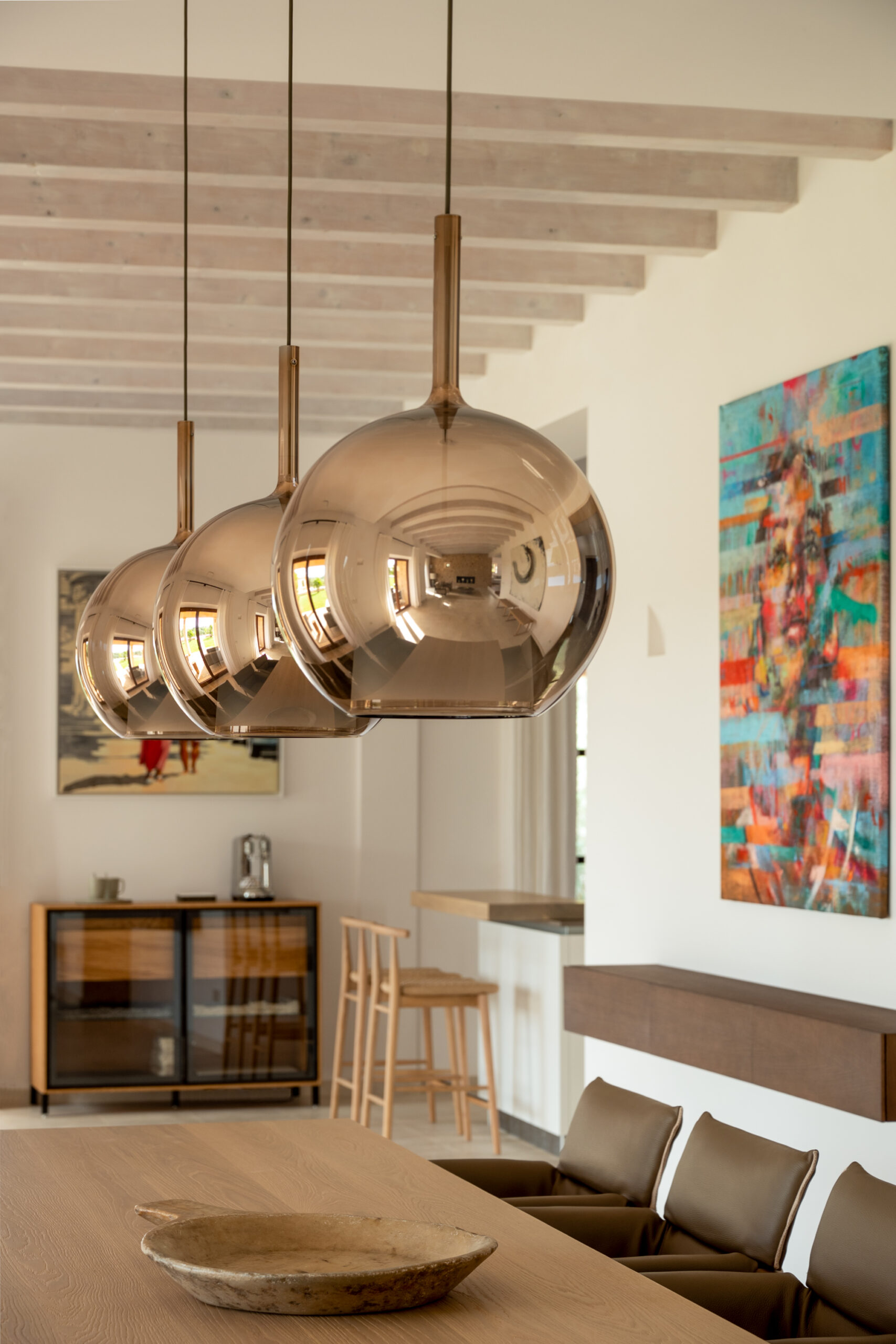 Hidden down an old country road just five minutes from Santanyi, this property is a private oasis looking out to nothing but a horizon of ancient olive trees and bush.
When two families came together to purchase this slice of Mallorca, they enlisted Stork to produce an interior design that would enamour both parties and satisfy their separate needs.
Combining two visions
The overarching concept is a Mediterranean, yet international, minimalistic home, perfect for when the families choose to get away together, but also when they use the property separately. The luxury finca features only high-quality materials, and Stork adapted the interior design to the client's preferences right from the construction phase.
The home has been built with the solid, earthy mediums of concrete and stone – the same stone used for the 'marges' or drywall we see all along the Serra de Tramuntana, and local honey-hued Mhares. On the terraces and around the impressive pool, the timeless elegance of Gloster furniture dominates.
Outside flows inside
Stork worked with the brief of nothing "flashy" when it came to styling. The idea was to create a very Mediterranean house with typical Mallorcan touches, yet fusing top Spanish, Italian and Scandinavian brands.
The same solid mediums from the outside continue inside, with the addition of wood in varying textures and shades. The colour palette continuously refers back to the element of wood, tastefully layering beige and grey tones. In the living room, Lema furniture creates a light and airy feel, which easily transitions to warm and cosy by lighting the built-in fireplace. The dining room encourages the two families to gather over a meal with the large Carl Hansen dining table and chairs – a brand from Copenhagen. When it's time to retire, comfort is paramount, and the bedrooms equipped with beds from Schramm offer just that.
Text by Ché Miller | Photos by Carlos Terra
Find similar properties for sale in Santanyí!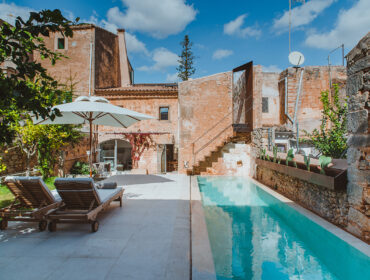 Property in Santanyí has a lot to offer, from impressive architecture to a privileged location closeby to some of the islands most breath-taking coastline.
Address details
STORK MALLORCA
C/ de les Illes Balears, 37, 07183 Son Bugadelles