For some time Mallorca has attracted a wide spectrum of visitors. At one end, it has drawn a steady stream of often affluent or artistic types who have fallen in love with the island and chosen to make it their home – or at least buy a holiday retreat to spend extended periods of time here. And on the other, there is the image of Mallorca that the international tabloid press have delighted in splashing across their pages, of overcrowded holiday resorts and lurid tales of drunken excess and misadventure.
Tourism has obviously been a vital source of income since the boom whose origins began in the middle of the last century. The explosion in visitor numbers – thanks to the phenomenon of the package holiday – led to a rampant proliferation of holiday resorts and high-rise hotels. In fact, Mallorca very much spearheaded the tourism surge in the 60s and 70s and the island flourished with money from holidaymakers seeking cheap sun and sangria. It brought jobs, relative economic security, and investment in the island's infrastructure. It seemed like a win-win situation.
However, it's no secret that a combination of factors has resulted in 'over-touristification'. The negative effects of the industry on the island, both in terms of its image and its environment, reached a critical mass and had to be addressed. From streets graffitied with anti-tourism sentiment to organised demonstrations by disgruntled residents, the strain was starting to show.
In many ways the much-maligned Magaluf had come to symbolise the worst excesses of tourism on the island. But now it has become the focus of a campaign for change, with concerted development – largely driven by a 230 million euro investment by Melia International – marking a turnaround for the resort. A rebranding of the area as Calvià Beach has been gradually introduced to distance it from the tainted associations of infamous 'Maga'.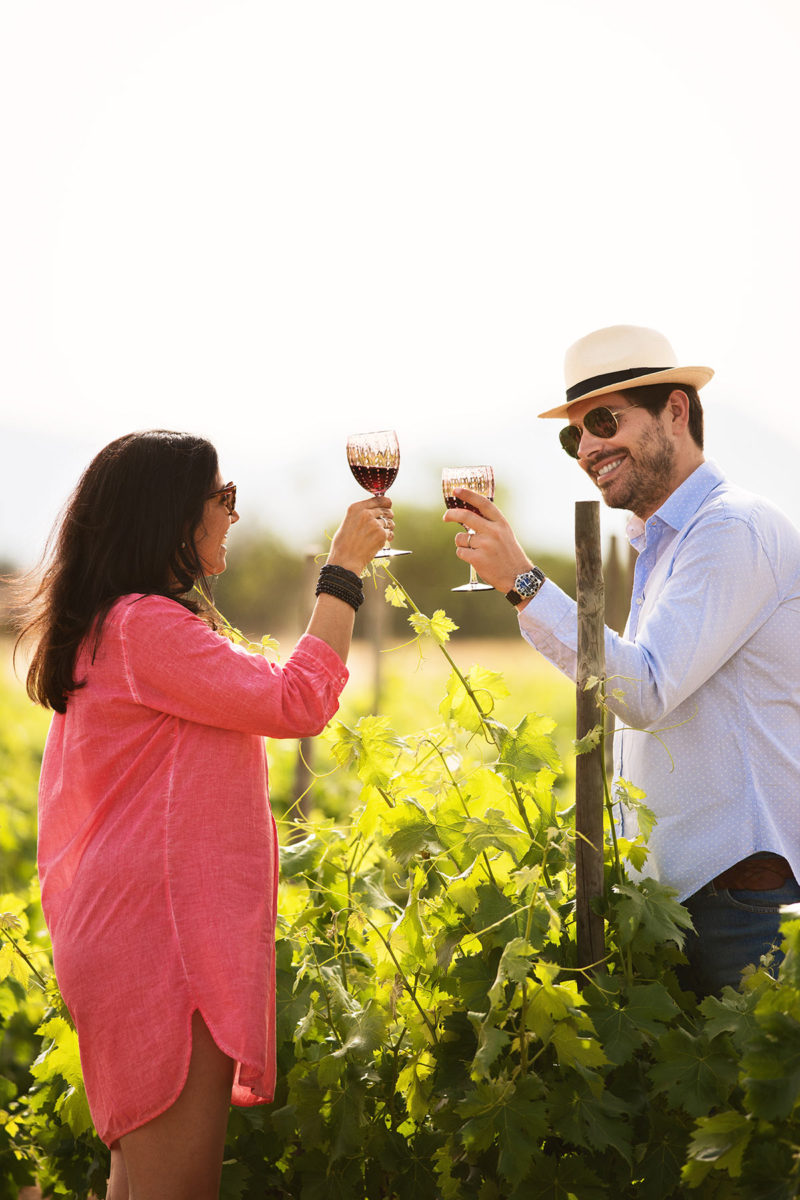 The trappings of budget tourism have also been under scrutiny, with all-inclusive hotels in particular drawing criticism in regards to the provision of unlimited alcohol. The Balearic Government has even called this a "public health issue" and a ban is being considered. A proposal has also been put forward to prohibit party boats, another symbol of the type of tourism the island is trying to move away from. A raft of 64 by-laws targeting antisocial behavior with hefty fines has already been introduced.
But it's not just about slapping bans everywhere. According to a recent report by Colliers International, over a billion euros has been invested in the renovation of hotels across the Balearic islands in the last three years. Dated, mid-market hotels are increasingly being transformed into swish four- and five-star properties, and with restaurants following suit. There's also been a move away from the traditional seaside break, with more old fincas converted into swanky agritourism lodgings and crumbling urban palazzos reborn as gorgeous boutique hotels.
So the solution seems to be a simple one: quality over quantity. It's not about snobbery, but acknowledging that not only does the island no longer need to rely on squeezing in as many bodies as it can, but that the practice is entirely unsustainable. Reports are already showing positive results in that, while numbers are slightly down, spending is up. With so much of the island economy reliant on tourism, the evolution obviously needs to be carefully managed so to not jeopardise residents' livelihoods. But most agree that Mallorca can well afford to let go of its 'less savoury' examples of tourism, and move towards a model that is not only more sustainable, but also portrays our wonderful island in the positive light it deserves.
Photos by Sara Savage