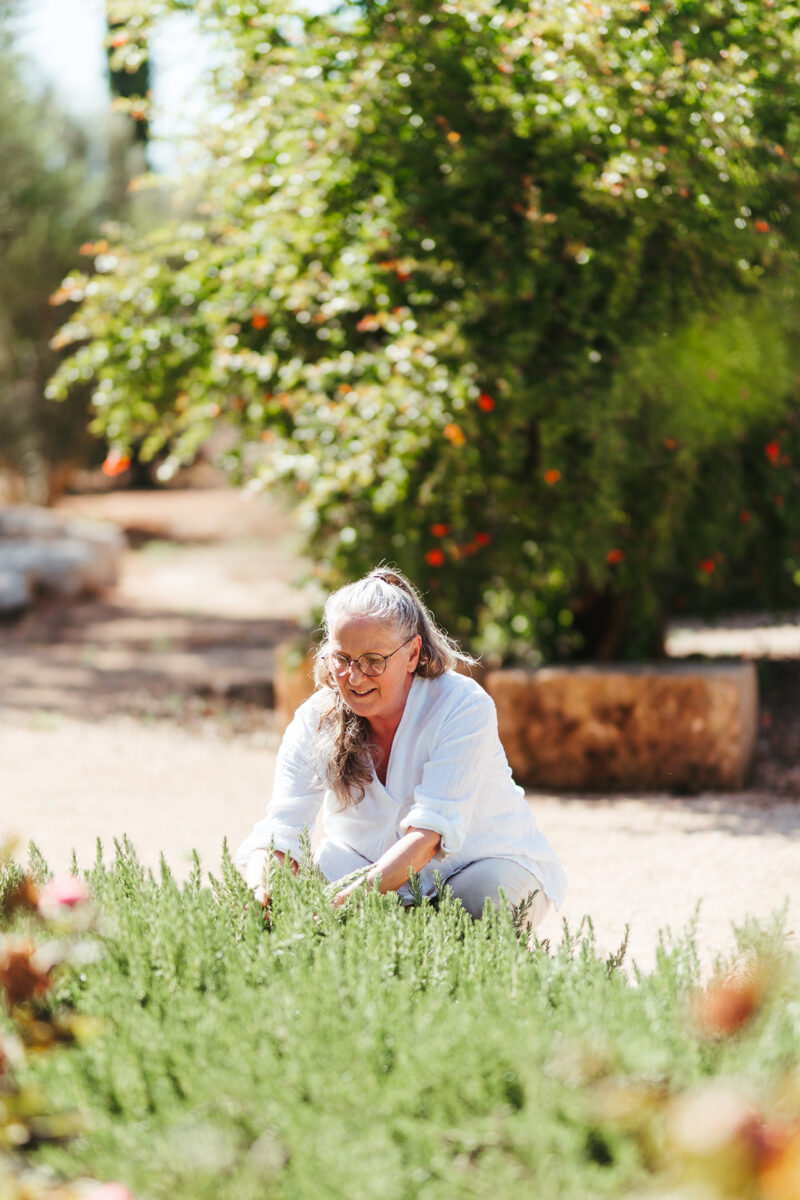 Lindsey Mackay Robinson moved to Spain from Scotland over 40 years ago after spending her childhood living in Edinburgh. She moved to Barcelona when she was just 18 years old, driven by an intuition that somewhere else could offer her a healthier way of life. She was inquisitive about diet even then, but it was the slower pace of life in Spain that cemented her decision to stay. Later, her employment at a big company combined with a linguistic gift for Spanish led her to a position in Mallorca, where she now lives as a plant-based nutritionist.
What our bodies really need
It is in the sleepy village of Porreres where Lindsey is based, attending to clients from all over the world for wellbeing culinary retreats. Usually paired with yoga trainings and fitness camps, her homemade cuisine is designed to sustain – giving our bodies exactly the vitamins and minerals they need. "If you're truly nourished, you won't ever get those sharp pangs of hunger. The body has its own rhythm and it tells us what it needs," she says, highlighting the problem of over-eating. "It's become too custom to eat at certain times, really we should only eat when we feel like it and in smaller portions." She cups her hands together to present a bowl. "Like this size and jam-packed with raw vegan and vegetarian food," she says, adding that fish and bone broth are recommended occasionally.
Slower is better
However, before any dietary changes are made Lindsey presses that we must all slow down to reap the full benefits of healthy eating. Something that she works to preserve in Spain. "I always tell my students to not give up on their Spanish way of life. To continue eating lunches at home, having siestas, eating with family and friends. Yes, it's laidback, but let's keep it that way," she says, keen to preserve the local culture. Many young people look to the likes of New York, London and Berlin as inspiration for their work ethic but Lindsey doesn't agree, seeing hormone imbalances in women and obesity in men as a result of stress and burnout. "You have to think, what is actually correct for a human being? We're honestly not made for such a fast pace."
Lindsey pinpoints that the biggest culprit of any illness is inactivity and not knowing about nature's laws. "A lot of us have our heads clouded by misjudgement, eating for emotional reasons and not being conscious of what we're doing," she says. She calls it a "weak investigative mind" since we numb how we feel instead of questioning it. The habitual search on Google to look for symptoms, take a pill and continue is damaging. Her retreats are just one way of tackling this issue, where she gives workshops on plant-based recipes and encourages her clients to enjoy daily massages, lots of rest and breathing. "I invite anyone who is in need of a detox to come," she says. No matter how cloudy the mind may feel, with Lindsey by your side, blue skies are made attainable.
Text by Rosie Foot
Photos by Sara Savage
Address details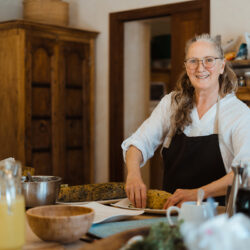 Chef Lindsey Mackay Robinson