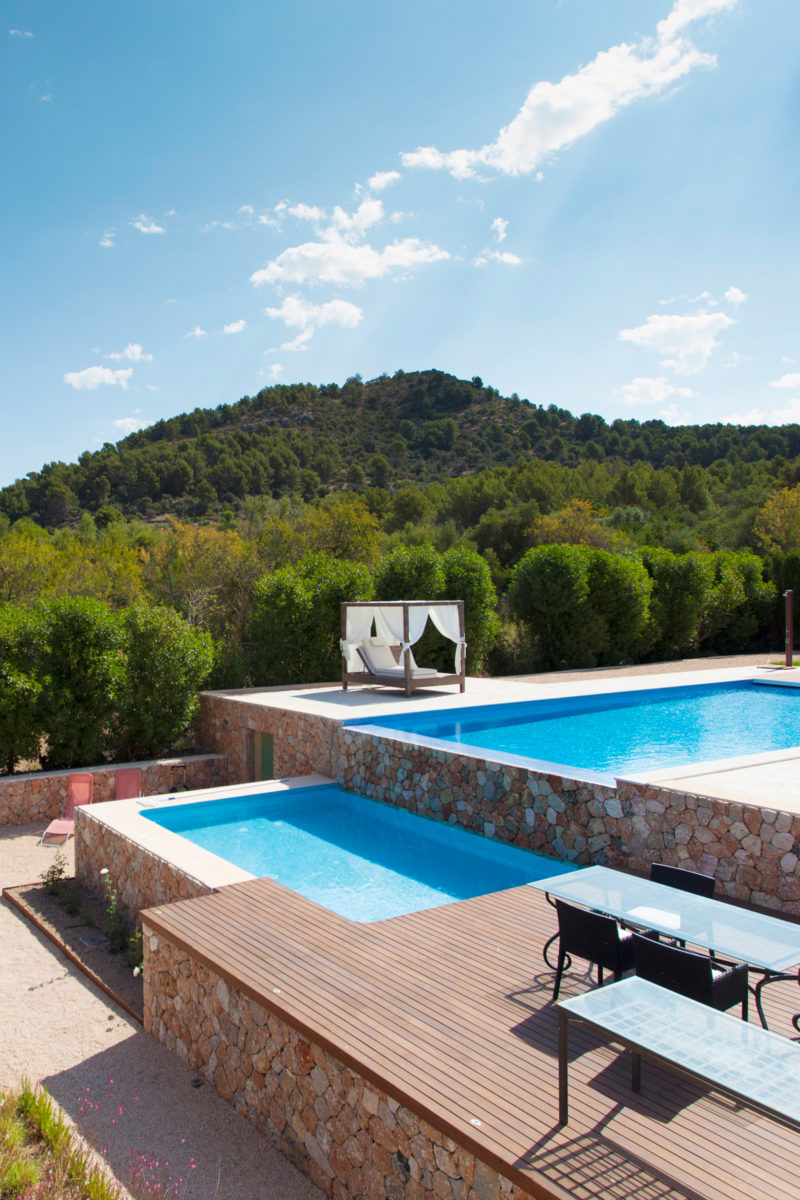 Working as an architect on Mallorca means you quickly get used to working within the confines of existing properties. This estate was no exception. The exceptional situation of the land afforded spectacular views of the surrounding countryside. So spectacular their client had completely fallen in love with them.
"We want to fall in love with the house, just as we fell in love with the plot of land"
The house was a completely different story. The traditional building needed to be renovated in a way that maximised the views and provided a modern luxury that did justice to the exceptional natural surroundings, all while maintaining the original dimensions of the property.
They wanted to honour the tradition of the design while creating a functional living space that connected with the rolling countryside and mountainous backdrop.
To achieve this they completely changed the natural flow of the interior. Creating bigger open plan spaces helped to increase brightness and create the impression of a larger space.
The whole ground floor living area seamlessly blends together. They agonized over selecting the best materials and colour scheme that would help add to the modern luxury feel while not detracting from the traditional character and charm.
'The stairs which take you to the upper floor, to the master bedroom and studio, are subtle and light, with wooden steps which seem to float on the wall so as not to obstruct the space created on the main floor.'
The large exterior space adds to the feeling of elegance and helps to create a transition between the estate and the countryside surrounding it.
Behind the scenes
As well as the aesthetic aspects of the property, they also wanted to ensure it was a comfortable and pleasant place to spend time no matter what Mother Nature decided to throw at it.
To achieve this they came up with several energy efficient solutions. The exterior walls are made up of a ventilated façade with a natural stone finish, the total thickness of which provides a thermal inertia that was rigorously calculated to obtain optimum comfort both in the summer and in the winter.
Solar panels were incorporated between the roof tiles, maintaining the project's ongoing dialogue between tradition and modernity. The end result is an energy rating that surpassed expectations while providing efficient performance all year round.
They take pride in every detail of their work. In the end they think this attention to detail pays dividends by providing and overall transformation that's nothing short of stunning. Where once an obsolete building stood on a neglected estate, a functional luxury home that successfully bridges the gap between the traditional and modern now takes pride of place.
Renovation of a single family home with swimming pool / fact sheet:
Project creators: Antonia Pizá Vidal (353 ARQUITECTES)
Interior designer: Marga Comas Sastre (TOT PROJECTES)
Building engineers: Andrés Cortés Forteza y Beatriz Sánchez Portillo
Contractor: Construcciones Ses Planes D'Alaró SL
Landscape gardening: 353 ARQUITECTES
Year of construction: 2010-2012
Address details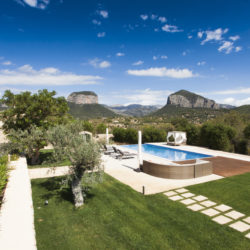 353 Architects
Avda. Constitució 53, Alaró