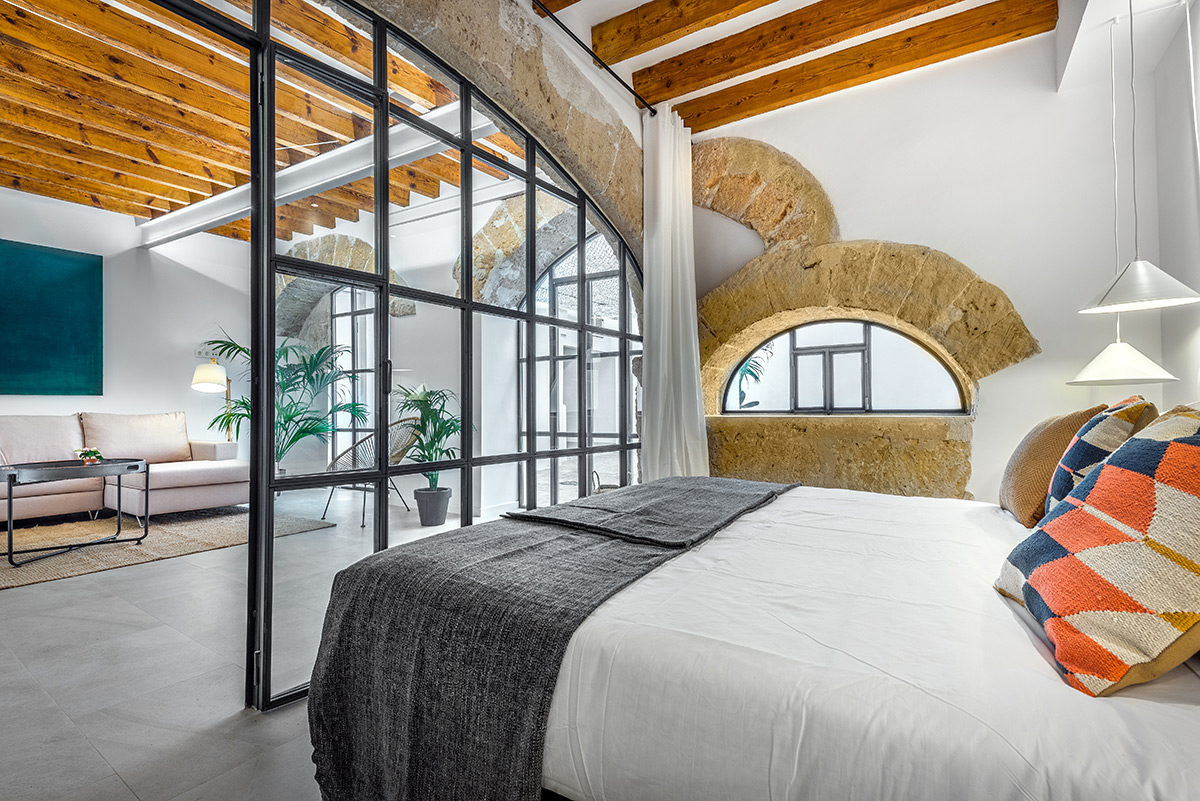 Lose yourself amongst the narrow winding streets of Palma's old town, and you can't help but notice that even the deepest corners of its richly historic old town have been undergoing a reawakening. Centuries-old architectural jewels – often abandoned or simply left vacant for years – are being rediscovered and redeveloped, peeling back decades of neglect to reveal their wonders.
One such project arrived on the desk of Antonia Pizá Vidal, founder of 353 Arquitectes, an Alarò–based architecture firm whose impressive portfolio bulges with almost two decades of designing – and redesigning – buildings on Mallorca. With a particular passion for reinventing existing living spaces, Antonia embraced the challenge with fervor.
And a challenge it was, as it wasn't just about renovating the space, but repurposing it too – this old semi-abandoned building in the historic Calatrava neighbourhood had been used for little more than storage for years. The vision was to convert this dark, gloomy and oppressive space into a bright and inviting dwelling, while carefully retaining every ounce of its precious original elements.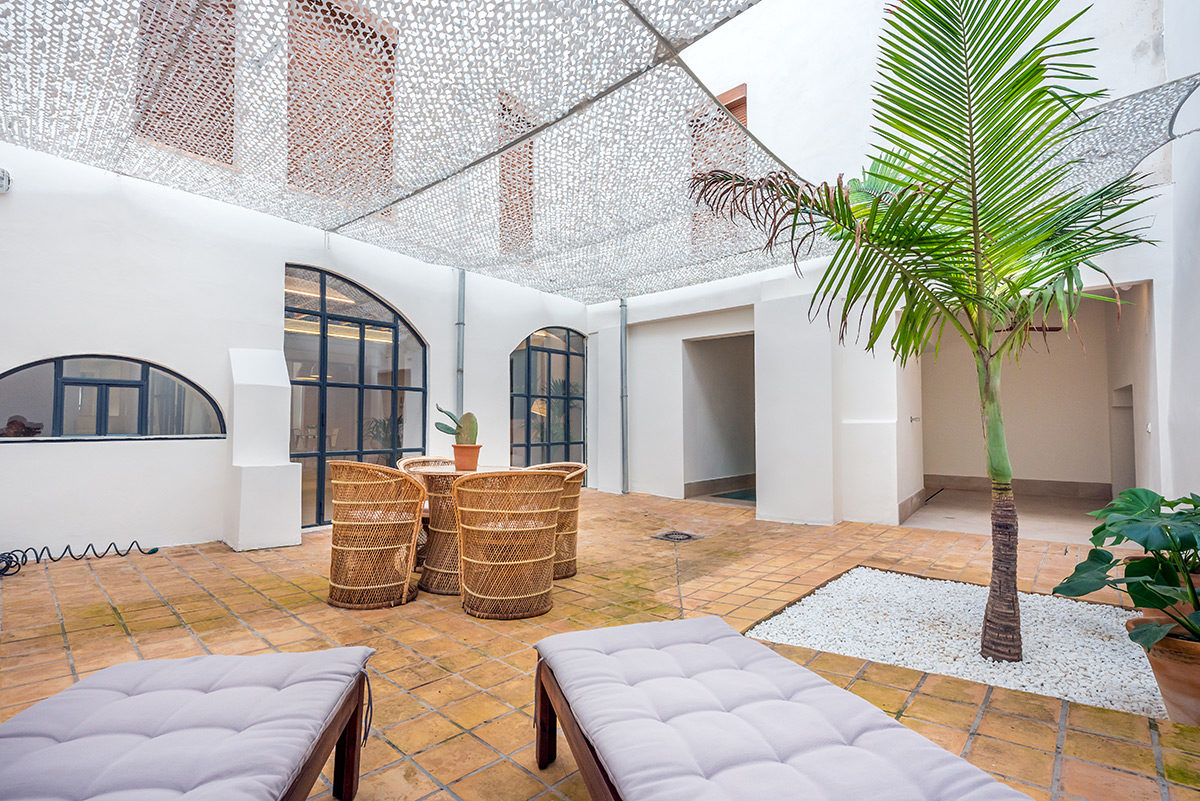 And as they cleaned and cleared the many years of accumulated debris and detritus, the architectural beauty of the space slowly revealed itself – most strikingly its series of graceful marès stone arches, which became a defining feature of the new residence. A lovely inner courtyard returned to life, illuminating newly crisp white walls, long knotty pine beams and muted floor tiling.
Industrial elements were offset with natural materials such as jute rugs and a smattering of traditional tiling, by interior designer and developer Lucas Vicens Charbonneau. Minimalist abstract artworks add to the warm yet sophisticated vibe. "We wanted to create a contemporary space from the deepest respect for tradition," Antonia explains, "to recover its essence and to turn it into a place to live and enjoy." And the results indeed speak for themselves.
Photos by Xavier Chantrenne
Address details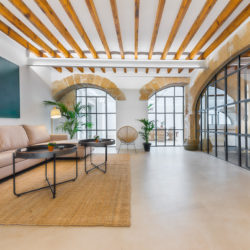 353 arquitectes
Avda Constitució 53, Alaró