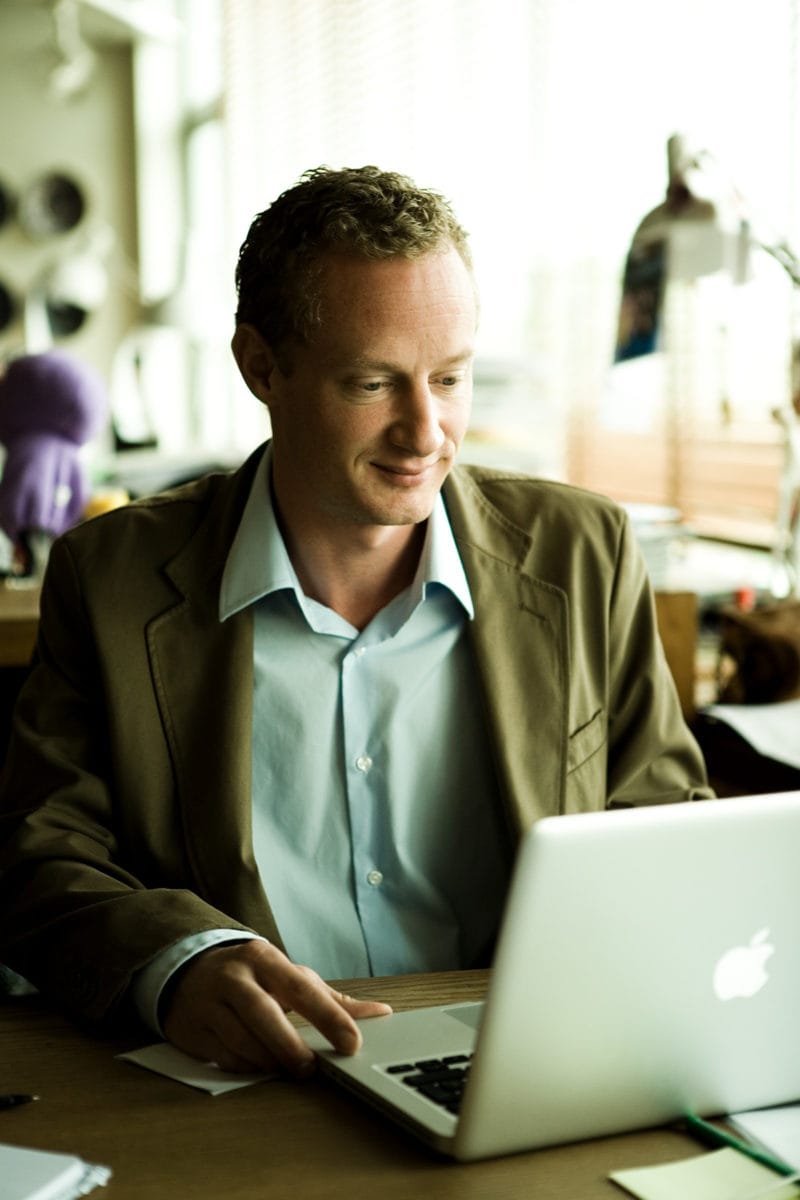 Remember the Hollywood thriller "Disclosure" (1994) starring Michael Douglas and Demi Moore? The setting was the Rutland office complex of a fictional hi-tech company called DigiCom in Seattle. Admittedly, Marratxí's industrial estate, near Palma, is not exactly the northwestern United States, but the headquarters of Mallorca's largest film and advertising production company, Palma Pictures, is somewhat similar to the modern, stylish, and open-plan offices of Douglas and Moore.
As befits a company working in the global market, an international atmosphere wafts through the rooms here. Some 60 people from 14 countries work at Palma Pictures, which was founded in 1993 by Swedes. About 10 years ago, Ole and Grete Holmgren´s company moved from Palma's nightlife district La Lonja to Marratxí.
Since then, a lot has happened: Palma Pictures has blossomed into a top address in Europe for production companies shooting films and commercials, who need professional help on site. "We cover the entire spectrum: from the search for a suitable location, to the filming permit, to providing the most modern film and photo equipment and the supply of extras, models, make-up artists or backdrop farmers," Sarah Lovett, PR and marketing director, proudly remarks.
For chief executive Mike Day, Mallorca is a globally unique hotspot for international film and advertising productions. "The entire island is a single film set. Besides the skyline of New York, you can create every possible location here," says Day. His team has already transformed the picturesque Sóller into the City of London and the salt marshes of Ses Salines into alpine snow. Nothing is impossible with Palma Pictures. More than 250,000 locations are already registered in the photo database of the company and the casting department manages more than 15,000 contacts for extras and models. Requests for suitable locations for the production of a fashion catalogue or a TV commercial can be processed for customers and distributed around the globe within a few minutes.
However, Palma Pictures is not only prepared for exterior shots. Their 1,000-square-foot, nearly 10 metres high, production studio, is one of the largest and most modern in Europe. It is equipped with every conceivable light and sound equipment, its own carpentry for the construction of elaborate sets, wardrobe and make-up facilities, a casting studio, restaurant and even a gym. 

The figures show that such equipment and professionalism pays off for the company. Despite a sustained global recession, Palma Pictures announced a new record for 2010: They generated some 14 million euros, with a workload of 185 days of filming for commercials and a further 60 days for various photo shoots. The biggest order for the company last year was undoubtedly the production of "Mad Dogs". The four-hour movie was serialised on Sky TV in Britain, and was shot over a total of eight weeks in Mallorca.
To bring major TV and film productions to the island, however, a stronger promotion of Mallorca as an ideal film set is necessary. For this reason, Palma Pictures is working closely with Mallorca´s island council-initiated project called "Mallorca Film Commission", which started in 2010. Under the auspices of the Foundation for Tourism Promotion Mallorca, FTM, the island is to be on the international stage – as presented, for example, a few weeks ago at the Berlinale in Berlin. "The public institutions in Mallorca have finally realised that film and advertising shoots provide a very important promotional platform for the island," says Mike Day.
Although foreign production companies in Mallorca are not given tax advantages – as for example in Great Britain, France and Greece – the authorities are supporting the work of production companies on the island: by conceding simpler and more cost-effective allocations of filming permits in increasing numbers. 

But does a 30-second TV spot from Adidas really help to promote Mallorca internationally as an attractive holiday destination? "The spot itself is not to identify most of the island as such," explains Mike Day. The publicity for Mallorca is indirect: "Behind many small spots there are some prominent film directors. They get to know and appreciate the island during these shoots, and then return here for bigger productions," Day knows.
In the future he wants to entice potential customers with two separate new business concepts to the island. Under the name Pathfinder Palma Pictures (since 2009) he offers a tailor-made assistance programme to customers, including a flexible cost analysis for equipment and personnel. In addition, the company operates its own environmental department that controls and coordinates all production for sustainability. 

British and German production companies make up the bulk of the clientele of Palma Pictures; companies from the peninsula, however, only six to eight per cent. But the company doesn´t define itself as a national service for foreigners on the island. "It is very important that the Mallorcans see us as a part of them. The Balearic regional flag isn´t flown in front of our headquarters just for fun. It signals that we belong to the island just as the palm trees do to Palma," says Germán Traver, public relations officer and head of department for three locations.
Palma Pictures has evolved over the years, it´s already a major employer. "For some productions we hired up to 500 people. That´s more than any other company on the island can do," Traver tells us. 

Mallorca generally benefits from the Hollywood-style service of the company. As an example, Traver mentions the production of last year's "Mad Dogs": "The budget was 4.5 million euros of which 1.6 million were spent in the course of filming in Mallorca." The film and advertising industry in general is a wonderful alternative to tourism or the construction industry – seasonally independent and sustainable for the environment.
Managing director Mike Day forecasts a huge potential for the entire film and advertising industry on the island: "Mallorca has everything to become the Hollywood of Europe. We have written the script for this story already, including a happy end."
For more information visit www.palmapictures.com
Address details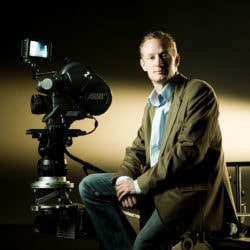 Palma Pictures
Carrer d'es Siurells, 4, Marratxí,