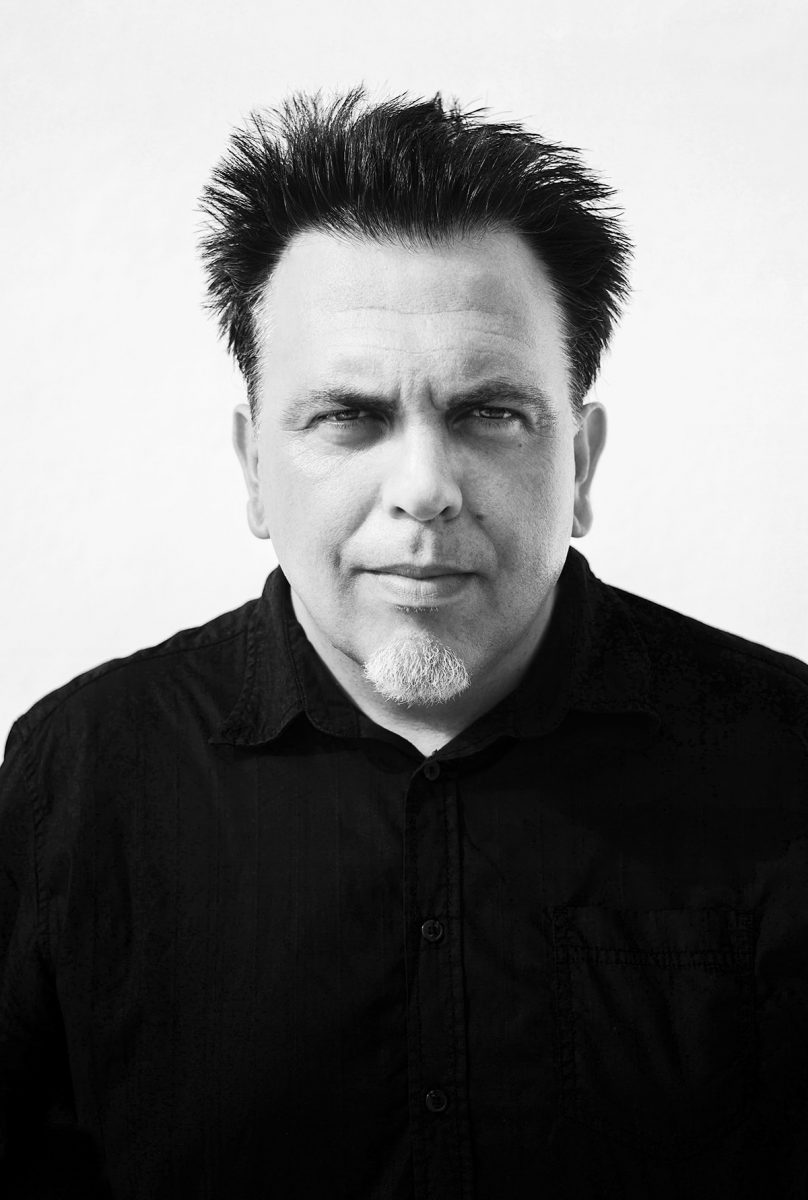 Toni Bestard (1973) received two nominations for the Spanish Goya awards with his short films 'Equipajes' ('Luggage') and 'El anónimo Caronte' ('The Anonymous Caronte') – in a genre which won him more than 150 prizes at national and international festivals. In 2012 he screened his first movie, 'El perfecto desconocido' ('The perfect stranger'), in which Colm Meaney plays the leading role. With this movie he obtained – among others – the prize for the best international initial work at the Galway Film Festival (Ireland) and for the best leading actor at the international Festival Tiburón (USA).
Marcos Cabotá wrote the script for the movie 'Amigos' ('Friends', 2011) and also co-directed it. The film was rewarded with the audience prize at the Cinema Festival in Malaga. At the moment, Marcos is in Cancún, where he is currently shooting 'Noctem', a horror movie for which Toni is co-producer.
Their idea to make a documentary about David Prowse – the actor who played Darth Vader, "the most famous villain in the history of films" – arose one day when they were chatting about 'Star Wars'. "Marcos is a big fan of the saga and for me it was one of those movies that inspired me as a small boy to become a director," Bestard says, adding: "Everybody knows Harrison Ford, but nobody knows the actor who played Darth Vader."
Marcos met David Prowse at the Festival in Sitges and immediately started his research. This actor, who was awarded the MBE (Member of the British Empire) by HM Queen Elizabeth II, is 80 years old today and lives just outside London with his wife. Every fortnight, he takes part in a 'Star Wars' convention and signs autographs. Furthermore, Marcos and Toni discovered an unbelievable story which "cannot be revealed yet" but which will be "the talk of the town" on an international level when it comes out. "Marcos has schemed something crazy with David Prowse which will fascinate all fans of 'Star Wars'," explains Bestard. This movie is not a biography but a proper documentary-movie – a genre which became popular with successful films like 'Bowling for Columbine' from Michael Moore and 'Amy Winehouse' from Asif Kapadia.
The movie was shot in countries including Germany, England, USA, and Spain, and includes interviews with different personalities. "We wanted to shed some light on the stories of people who hide behind masks in the movie world," the director says.
The filming started in February 2013 and will end in September 2015. The project was achievable thanks to the film companies Nova from Paula Serra, Singular, Strange Friends – the production company which was founded by Toni and Marcos – and donations from people through the website. "After different legal complications we now hope to go live before December 16th. That´s the day when the seventh edition of 'Star Wars' will have its premiere: 'The awakening of the force'. Many people are interested in our movie which we will show worldwide and have high hopes for," Bestard says.
Although his calling as a moviemaker had already come at the tender age of 10, it was not until his 23rd year of life and after he had already studied magisterium that he moved to Madrid in order to study film direction. Then he returned to Mallorca where he received every possible support to make his dream come true. "My best short movie is 'Foley Artist', a project which originated in a workshop at uni and which has already won 33 prizes since the premiere. The film was even among the finalists at the Goyas 2015," he says.
At the moment he is preparing his second movie as a director, with a provisional title for now of 'Rabbits'. It´s an adaption of a theatre play written by the Catalan author David Desola, which is called 'El hijo del Vecino' ('The son of the neighbour'). "A very radical but funny play. An absurd comedy about marriage and precarious topics such as the housing market bust, it's a mixture of styles, something between David Lynch and Charlie Kauffman. I will launch a trailer although the movie is not finished yet. It's more 'indie' and also requires a smaller budget. Nowadays you either have to submit to the big film companies which only want to make commercial movies, or you have to limit yourself financially if you don´t want to fail," Bestard explains.
This coming November, for the 4th consecutive year, and under the stewardship of Sandra Seeling, the Evolution Mallorca International Film Festival will take place in Palma. Bestard comments: "It´s a small festival but I will always support it. Mallorca theoretically has the necessary infrastructure to organize an international film festival of the level of Venice or Cannes. Unfortunately, there was a previous attempt which failed due to a situation of corrupt politics."
Toni, who is also a professor at the UIB and other academies, where he teaches audiovisual communications and animation, would like to collaborate with José Sacristán, whom he has already approached for 'Rabbits', or with Kevin Spacey or Ralph Fiennes.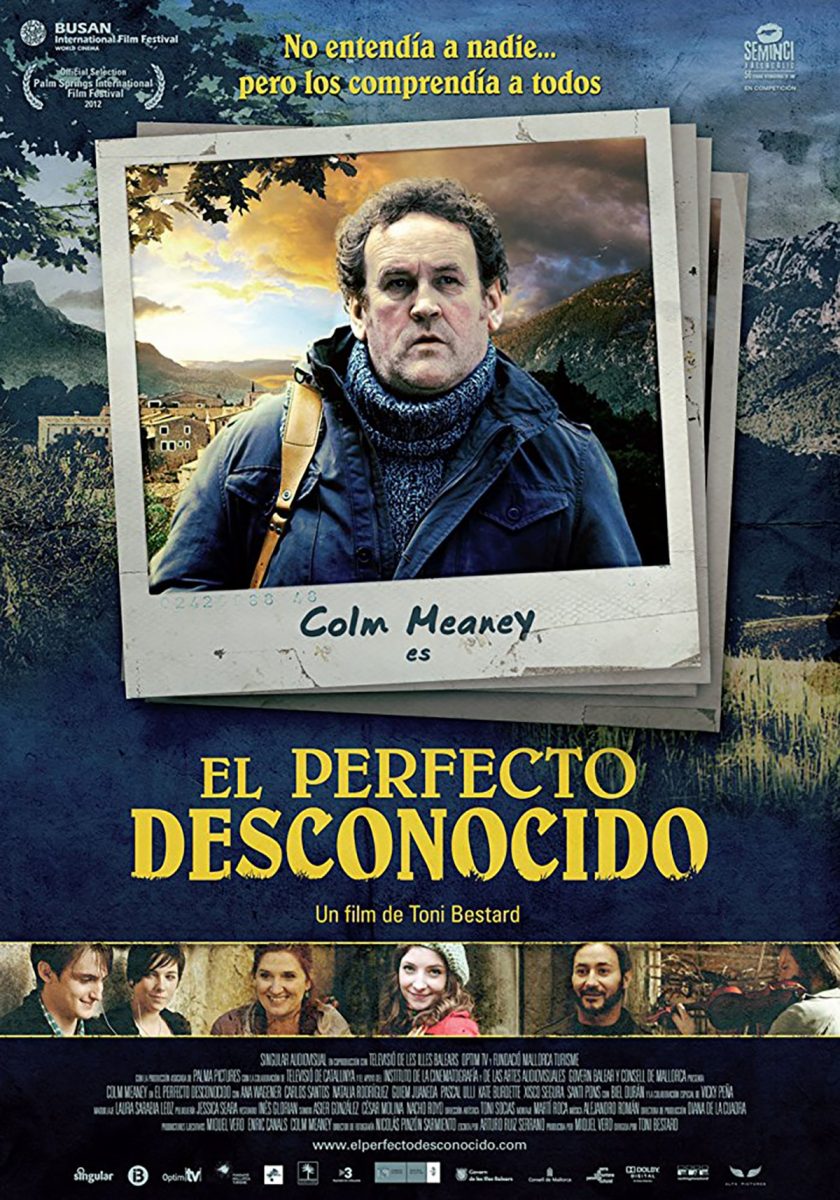 A conversation with Toni Bestard
You have directed several short films and The Perfect Stranger is your first mayor motion picture. How did it come about?
My regular script writer and I thought of the idea about 6 or 7 years ago: a foreigner arrives in a village, sets up a shop and we never really find out what he sells. The neighbours welcome him with hope, as the village is quite run down and they think he may be able to bring it back to life. The Perfect Stranger is a dramatic comedy; it combines both genres very well, and includes touches of mystery which are enhanced by the Sierra de Tramuntana itself. The film is also shrouded in mystery, so you could say it is three genres in one: a comedy, a drama and a mystery film. I am convinced that most people will laugh or cry thanks to this combination. There are so many characters that most of us should discover at least one we can relate to.
Getting the film ready and into the cinema has been a difficult process.
Yes, it has. We started working on the film in 2006, it was filmed in 2010 and it has just been launched now. It has taken six years and the most difficult part has been securing funding. It's all about insistence; many people give up on the way, but I have been very insistent. Three different production companies have taken part in the project and the third one was the one that finally managed to get it off the ground.
It was filmed in the Tramuntana, do you think there are still parts of the island tourists have yet to discover?
Yes. I think the area is possibly only known by the most adventurous of tourists. At the Palm Springs festival in California (USA) everyone was asking me where the film had been filmed and, even though they knew the island, they didn't know this other Mallorca in the mountains, which is so very different. Lots of the people who saw the film even said it had convinced them to spend their next holiday on the island.
Do you think Mallorcans are welcoming to strangers?
Yes and no. I didn't want to show a realistic portrayal of a village in Mallorca. The village in the film is imaginary, although some of the characters are inspired by real people. The film shows that the island does show a certain amount of hospitality to strangers but always with an element of wariness. We are nice to people but we need time to adapt and to get to know each person. We don't open our arms to them straight away, even though I do think Mallorcans are very polite, I would go as far as saying they are some of the politest people in Spain.
Is Mallorca a good film set?
Most definitely. Mallorca needs to open up to more film crews. With everything we are going through at the moment, we need to look for options and the investment which a film brings in is far superior to any of its complications. Last year Tom Hanks and Halle Berry were here filming with the Wachowski brothers and that's the kind of thing that should happen here every year. Mallorca is perfect because we have lots of different sceneries all within very short distances, a great hotel infrastructure, and a very well connected airport…
Why Colm Meaney? What attracted you to the Irishman?
Colm Meaney is an exceptional actor, he instills a lot of empathy and he is the perfect image for a perfect stranger because everyone recognises him, his face is familiar, but no one remembers his name. It was also a magnificent coincidence. Someone told me that Colm had moved to Mallorca, to Soller. I sent him the script and the clips and we connected straight away. A week later he called me to say that he had loved it and that he would be delighted to take the part. This was two years before we started filming and during all that time he was always there to help us get the film off the ground. In fact, if he had not taken part, we would have struggled.
What are your future projects?
I have two in mind. One is a script adaptation of a theatre production and the other is an original, both for cinema. I would like to start straight away because I would rather not spend another six years on my next film. I know now is a very difficult time to launch new projects so I'm not ruling out doing something internationally. I really hope I get to work with the team behind A Perfect Stranger again, and I would absolutely love to film in Mallorca again, I feel very comfortable here.