The capital of the largest of the Balearic Islands, Palma de Mallorca, is a sought-after weekend and winter location with beautiful new boutique hotels opening at a rapid rate – 62 hotels are due to opening over the next 2 – 3 years. The city offers a large number of trendy eateries particularly in the areas of Santa Catalina, La Lonja and along the seafront of Paseo Maritimo. The centre of the city is rather small and can easily be explored by foot. Hire bikes and coast along the waterfront promenade all the way from Porto Pi Centre to S'Arenal.
Explore the capital through the 18 photos below and get an idea of what life is like in this beautiful Mediterranean city.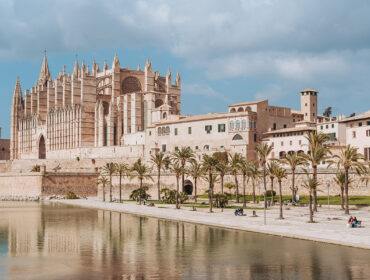 Palma de Mallorca is a city full of surprises. Move to Mallorca's capital and discover the very best of what the island has to offer.