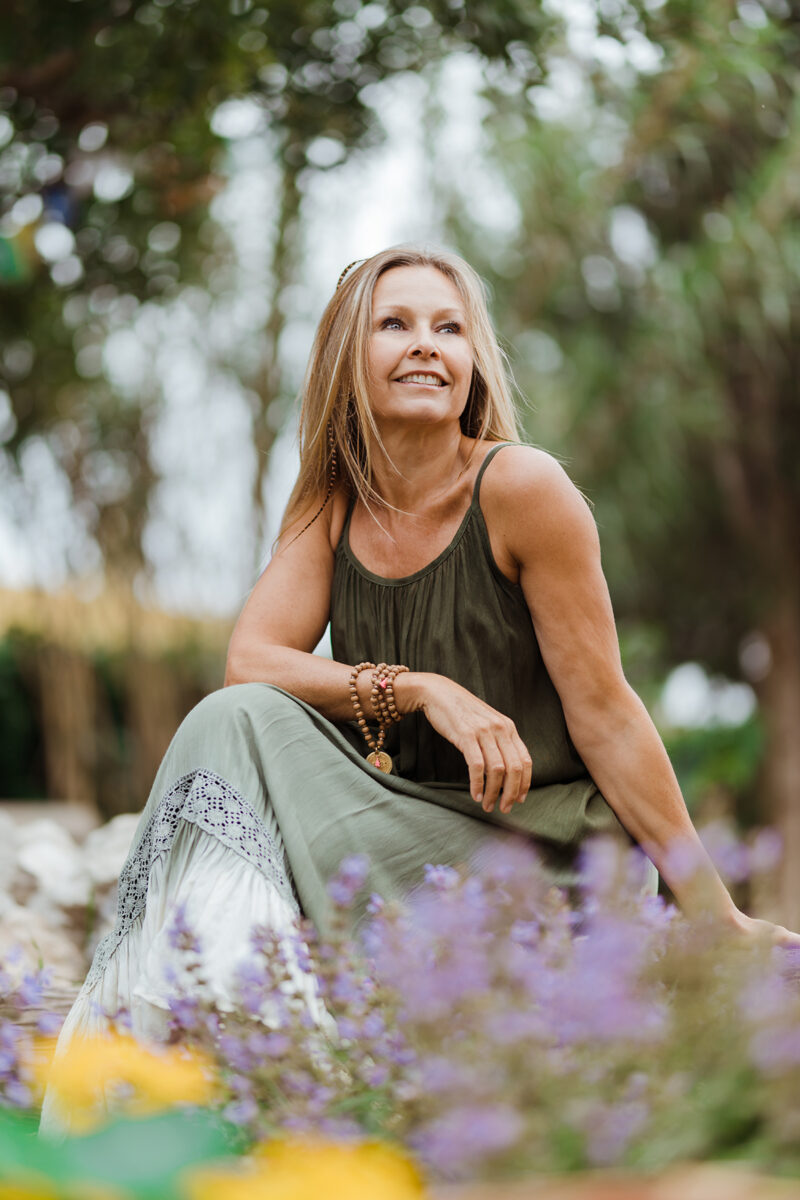 The word 'Yin' is not one that we usually see in isolation. We usually find it closely attached to Yang and understand it as part of a binary. In light conversation, we might think of it as the white swirl in the Chinese symbol, but go deeper and the symbol runs into how we live, think and interact.
Mirjam Wagner specialises in Yin, the feminine half of the circle and what she believes women rarely understand as a force of their own power. While her book Yin for Life is being passed from woman to woman (and gifted as a "must-read"), Mirjam is on a mission to connect women with their inner Yin – pure, unbridled female strength. Once felt, she says, Yin allows women to "step into their full potential and tap into an abundance of capacity."
Finding Yin
The journey to discovering Yin was not a smooth transition for Mirjam, but as she explains with a smile, "changes and challenges are what we face as women." "We're cyclical beings in constant flow and transformation. How I felt in my 20s is so different to how I am now I'm in my 50s."
However, the uphill struggle in a woman's journey, Mirjam presses, is owed to harsh limitations placed on to them by society. She draws examples from her own upbringing in rural Switzerland where prettiness and sitting quiet were prioritised above anything else. The high-spirited Mirjam with a love for nature and climbing trees was reduced to a girl overly preoccupied with her appearance. Years later and after more suppression, Mirjam hit rock bottom, working over-time and burning herself out to reach an expectation she didn't even care for. "It was the catalyst that really led me towards finding my inner voice. It was asking me, 'is this really the life you want to live?'"
Making the change
Once Mirjam started listening to herself, she decided to quit her marriage, leave all familiar ground behind and move to Mallorca with her two children. Her career changed too, from working long hours in the luxury hospitality sector to becoming the Yoga teacher and Osteopath she'd always dreamed of. While it was not easy at first working as a single mother in a foreign country, Mirjam made it work. For the first time, her decisions and desires aligned, making way for an immediate confidence that "opened up a new space to live and breathe." For her body, the changes came as a result of working in Yin Yoga, which prioritises stillness as opposed to strain. As Mirjam writes in her book, "we put our body in a safe position, usually on the floor, aiming for a sensation of tension. Then we wait for the tissue, the breath and our soul to soften."
Two halves make a whole
Today, Mirjam helps women all over the world to go beyond their limitations, both mentally and physically. She continues to study in the field of psychology and holistic healing and works alongside her fellow yoga-teacher-husband David Lurey in offering classes that comprise of both Yin and Yang elements. If Yin is just one half of the female story, then the key is to finding the balance – where all powers align.
*Yin for Life is available for purchase at Rialto Living in Palma and on Amazon. 
Written by Rosie Foot
Photos by Sara Savage
Address details
Mirjam Wagner