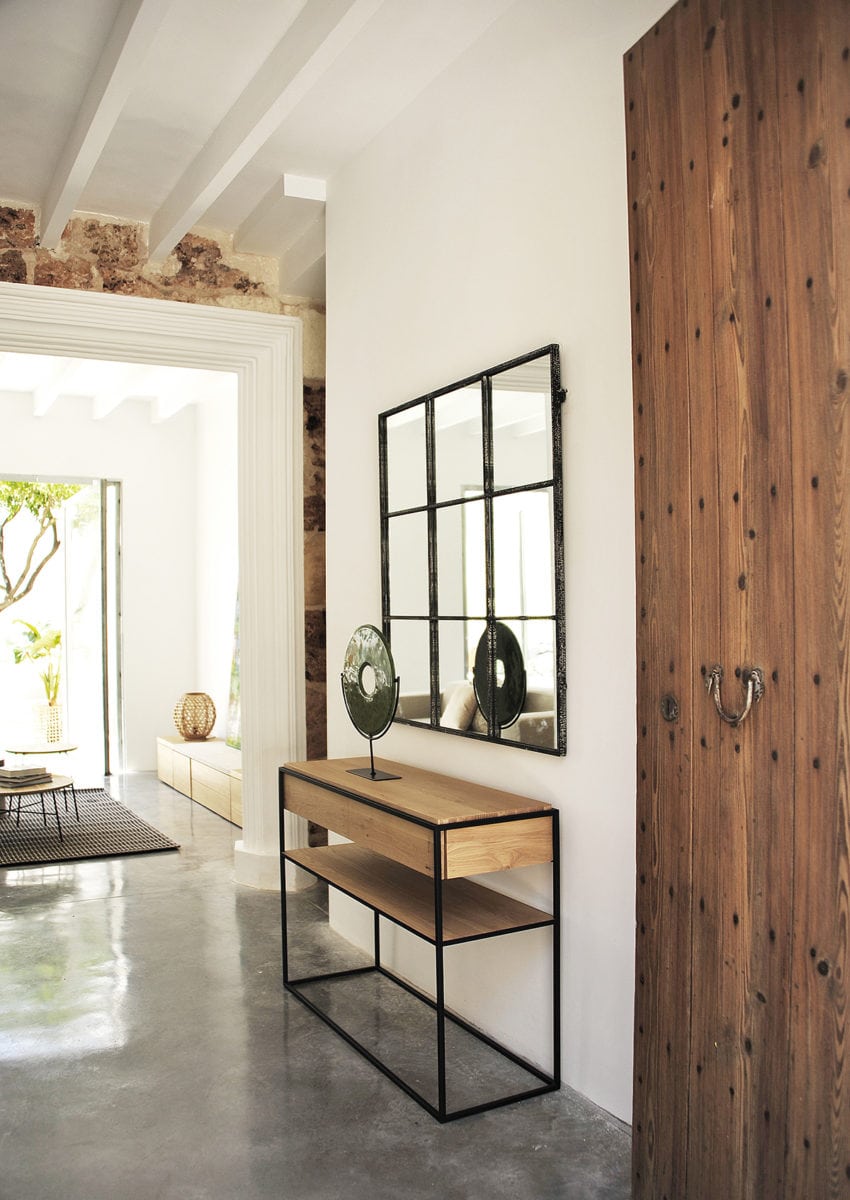 Dating from the turn of the 19th century, this wonderful home is up for sale in the peaceful and picturesque village of Santa Margalida, located in the northeast of the island. The property has been completely and sensitively restored maintaining plenty of character through period features such exposed sandstone walls, wooden beams, and high ceilings.
These original architectural elements have been combined with furniture in recycled wood and natural fibres such as linen and bamboo, adding rustic elements against a backdrop of crisp white walls and polished concrete floors that feature throughout the ground floor.
The interiors are enhanced with plenty of natural light, which bathes the main living space thanks to two large doors that lead from the dining room to outside. Here, an 87-square-metre patio provides a clean-lined secluded space with comfy seating for alfresco dining and a pool to cool off in over the summer months.
An Italian-design kitchen is simple and fully equipped while keeping all its appliances neatly tucked away behind tall, minimalist units; a kitchen island allows for socialising while cooking. On the top floor, this Mediterranean-style property is occupied by three double bedrooms, one with an ensuite bathroom, plus a small office.
The harmony and serenity of this open concept home is based on the use of natural colours – such as mole, sand and white – complemented with splashes of aquamarine and vegetation to provide a Mediterranean touch.
The entire house has been decorated and furnished by Trends Studio, and is on sale for €510,000 with furniture included in the price.
Photos by: Nat Busquets
Address details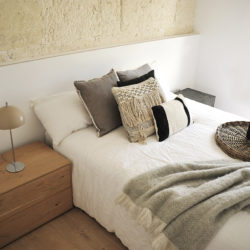 TRENDS Studio
Carrer Berenguer Tornamira 9, Palma