Dr Helen Cummins meets with Catalina Aguiló, the President of Mallorca Sense Fam, to talk about how the charity creates, packages and ships food to hundreds of struggling families in Mallorca.
The non-profit charity works with over 50 volunteers at their base in Son Espanyolet in Palma to create food packages to people all over the island. They work hard to bring together a fresh mix of seasonal fruits and vegetables as well as tinned and dried goods – which are received solely by donation.
If you would like to help support Mallorca Sense Fam, you can do so in the following ways:
1) Drop-off food at their base in Son Espanyolet or at the abcMallorca offices in Palma.
2) Donate to Mallorca Sense Fam directly (on their Facebook page)
3) Donate to the abcMallorca GoFundMe page.
Time stamps:
0:21 What is Mallorca Sense Fam?
3:07 The reality for many families in Mallorca
7:14 How many families are the charity helping?
7:28 Ways you can help
8:15 An unimaginable situation
Address details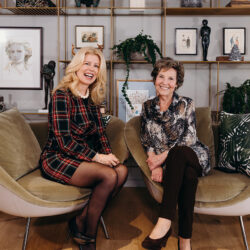 abcMallorca
Carrer de Sant Jaume, 17, 07012 Palma