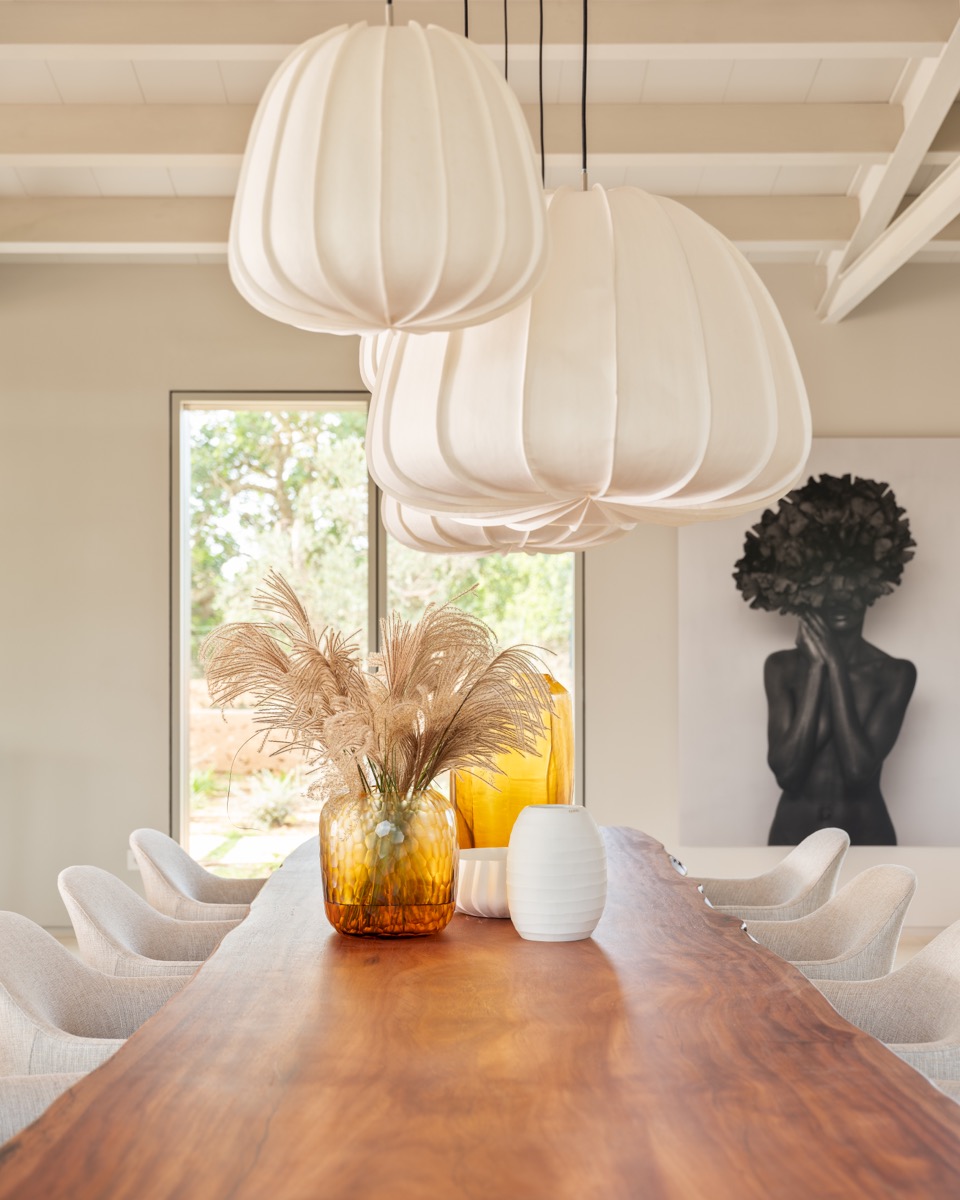 Surrounded by light and mountains, this property is designed in a rectangular extension that accentuates the views and connects it with the outdoors. The property is flooded with light during the day, and at night, it becomes a true corner of peace to enjoy the silence and the beautiful skies of Artà in the north of Mallorca.
One of the most distinctive decorative elements at Son Dragó is the muxarabí, a wooden lattice of Arab origin which serves to separate spaces while, through its openings, allowing light to enter the different rooms, reflecting light and shadows onto the floor. Its use, together with the use of Moroccan tiles, has given this home its own distinctive character.
Aquaquae has strived to achieve the correct integration of the house with its surroundings, thus creating a contemporary design together with a clean and minimalist architectural base. They have opted for pieces from high-end brands such as Depadova, Poliform, Flexform, Paola Lenti or Limited Edition which, together with the Boffi kitchen, bring quality to the home, creating serene and welcoming rooms. The outdoor spaces have been designed to be used to their full potential, not only in summer but also in winter.
The porch features a fireplace by Antonio Lupi built into the wall, which is perfectly integrated into the space, where you can enjoy long evenings with friends and family. On the other hand, it is worth highlighting the infinity pool where you can cool off during the hottest months of the year.
Reddish, earth tones, combined with the green surroundings, the blue of the sky and a sunset in the background: an idyllic setting that provides an escape from the hustle and bustle of everyday life and a perfect definition of what Son Dragó is all about.
Photos by Antoni Perelló Valls
Find similar properties for sale in Arta!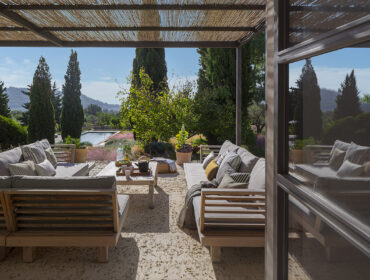 Buy a property in Artá and you will benefit from all the pleasures of this captivating countryside, while being in close proximity to town and all its amenities.
Address details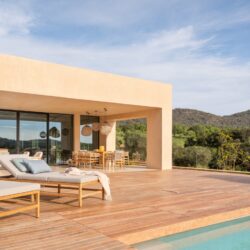 AQUAQUAE
C/ Llucmajor, 38, Portixol, Palma