Vitality. Success. A sense of wellbeing. The zenith of architecture has to be the ability to improve the health and lives of people. This is what atelier 8 does, and has been doing, for more than 25 years.
When you enter a space imagined by interior and landscape architect and Feng Shui Master Barbara Jurk and her team, you enter not just a building, but a haven. The homes, hotels, rooms, parks and gardens they create are designed to elicit feelings of joy; the result of ancient knowledge paired with an outstandingly high level of modern expertise.
The reason atelier 8 is so in demand by future-thinking hoteliers, investors, homeowners and city planners is down to the combination of feel-good atmosphere and first-class architecture it bestows. This esteemed firm has a history of revitalising neighbourhoods and public spaces in Frankfurt. Here on Mallorca, it makes places of power and harmony, evident in the happy vibe and blissful surroundings of locations like the beach front restaurant Agapanto in Port de Sóller.
With its international, open-minded resident demographic and focus on nurturing lifestyles, Mallorca has embraced the Jurk approach with open arms. Starting here was a natural step for Barbara and Co., and their affection for the island is clear in the respectful way they work with its environment. By activating energy points, harmonising interference from electromagnetic pollution, noise and water channels, and carefully selecting materials, shapes and colours, atelier 8 maximises a building's potential to grant human benefits.
fg_lazyload
Agapanto Restaurant
All this they implement without compromising on luxury and good design.
"We are there for customers who want to improve the quality of their environment. Our heritage is to create living spaces that generate an optimal breeding ground for happiness, health and joy" says Barbara, who also lectures in architecture, concepts and design.
Buildings and humans influence each other. In business, communication, creativity and collaboration are all enhanced by atelier 8 optimised surroundings, while families find rapport increases.
Style AND the substance of wisdom – hundreds of years' worth. A rare combination, triumphed by a rare company.
Discover more top architects in Mallorca!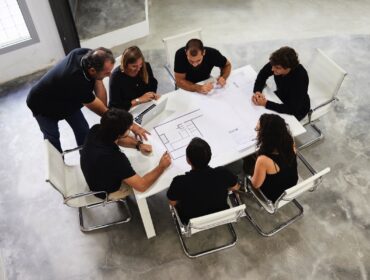 Discover which architects in Mallorca are changing the island's property landscape with their forward-thinking sustainable designs.
Address details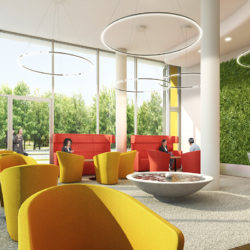 Atelier 8
Plaza Porta Pintada 2 - 1B, Palma de Mallorca