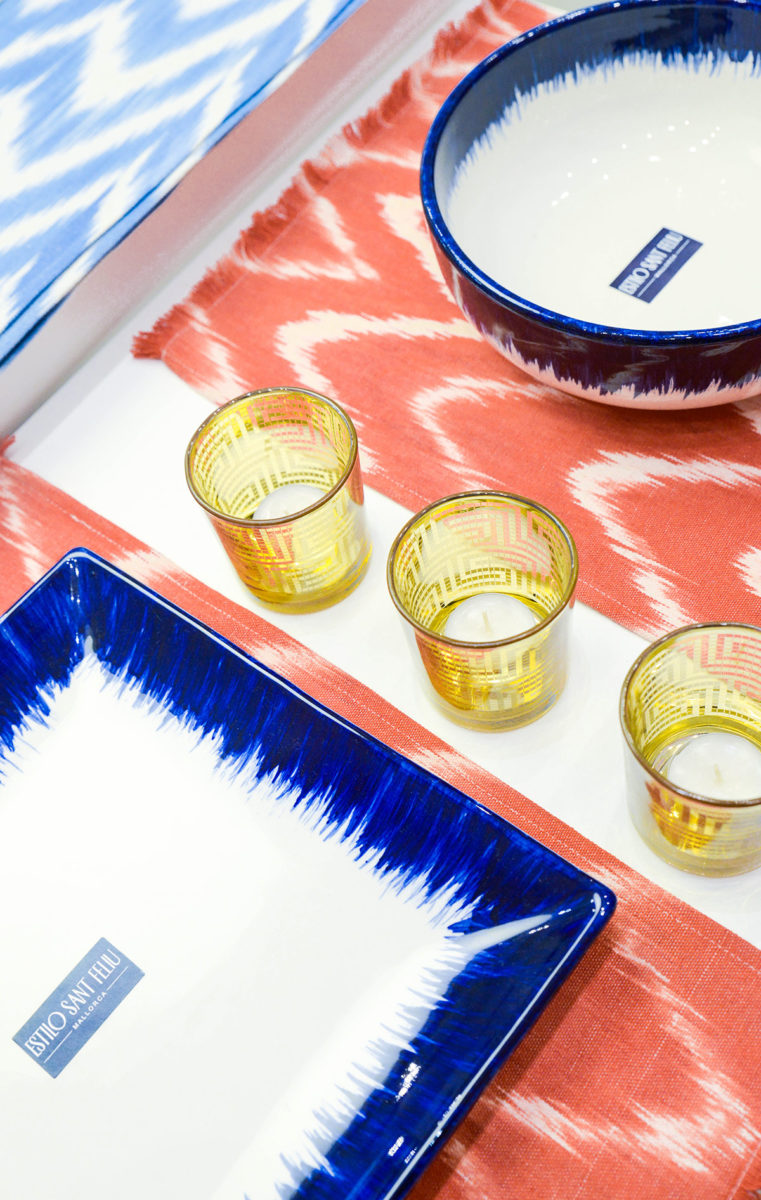 Stray a little off the beaten path of the Passeig del Born, and take a walk along Calle Sant Feliu, which connects the famous avenue with Peace Street. Here, you'll find the original location of design house Estilo Sant Feliu. This very special street lined with vintage-luxe boutiques, centuries of heritage written in its architecture, embodies the same blend of history and present-day innovation as the Mallorca shop itself.
The clique of Estilo Sant Feliu stores- there is another minutes away in Palma and one in Sóller – are perfect troves of artisanry. If you're wondering what to get your stylish friend, or where to source typically rustic items with a contemporary touch, head to one of these elegant boutiques, presenting home and decor gems that capture the current mood just right.
The first to apply the timeless 'telas de lenguas' – fabric of tongues – design to ceramics, its collections of pottery, textiles and tableware are designed to combine wonderfully. With its own unique take on traditional island design, Estilo Sant Feliu is doing more than producing objects of beauty, ensuring the continuation of a fable which began with the silk trade routes. This is how many believe the ikat technique came to Mallorca, and the sight of the distinctive blurred-focus diamonds and arrows has been a mainstay for hundreds of years; Estilo Sant Feliu is another chapter of its survival journey.
Its handmade bags were made for unforgettable Mallorcan summers. Our beloved 'lenguas' pattern is blossoming afresh courtesy of talented Mallorca craftspeople – resulting in a new incarnation on the island's trendiest arms.
Those who have discovered Sant Feliu style treasure its innate authenticity and enjoy the sense of Mallorcan soul it endows, full of tradition, yet light and playful. If this address had a scent, it would be that of a bowlful of zesty oranges and lemons placed on a gorgeously rustic table: the essence of a Mediterranean vibe that is at once both centuries old, and thoroughly now.
Address details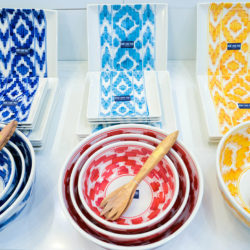 Estilo Sant Feliu
Calle Sant Feliu nº 11B, Palma