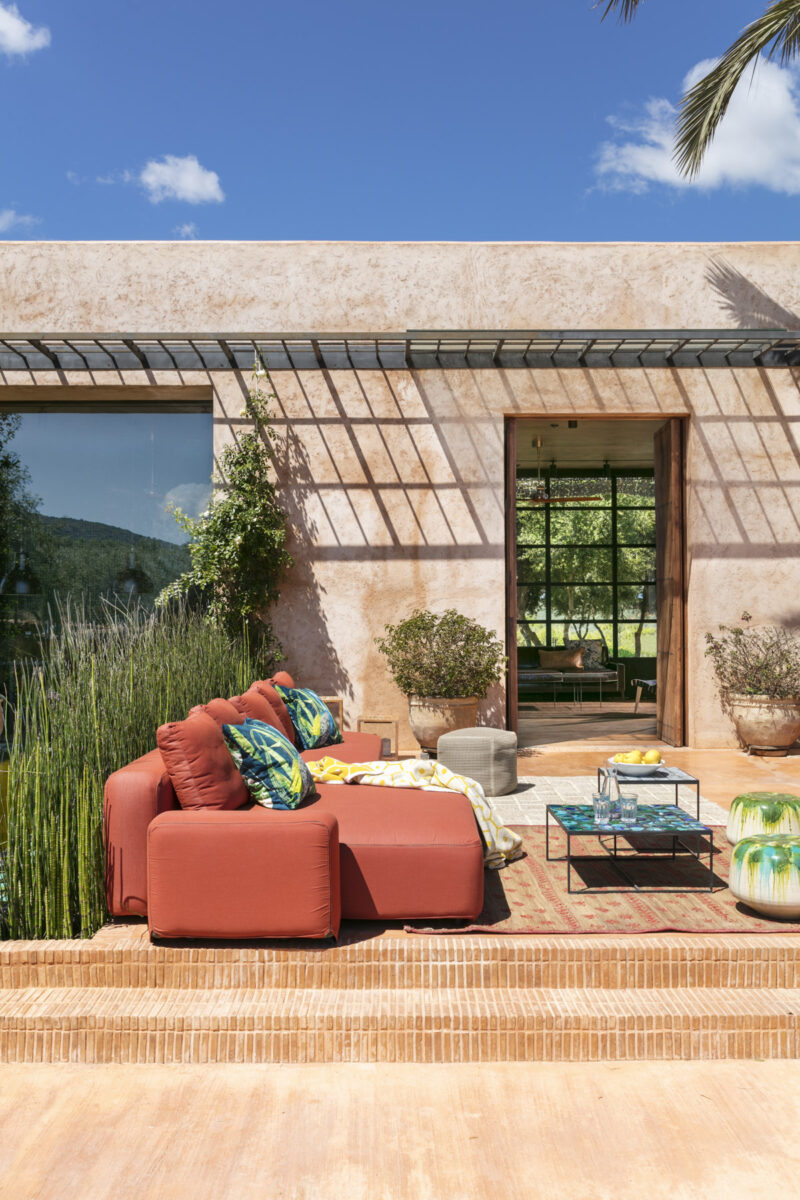 Some architectural projects come along that stand out for their utter uniqueness, and Es Barranc is one such gem. And behind this project is home design and furnishings experts Aquaquae, who have not only configured the installation and distribution of the whole house, but have brought this exceptional living space to life with panache.
Located in the heart of the island, and neighbouring a rocky ravine that gave it its name, this remarkable property is built almost entirely from used shipping containers. This gives the house an wonderfully modular character, where you can see how different crates have been arranged and utilised for maximum effect and integration.
Es Barranc by Aquaquae
Es Barranc by Aquaquae
Es Barranc by Aquaquae
'Breaking down' walls
Aquaquae's Cecilia Sagrera was the principle creative mind behind the project, who played with volume, separating the containers and joining them through concrete slabs. The idea was to create a set of open spaces in which the concept of walls is replaced with rooms formed in symbiosis with the surrounding nature, largely thanks to the use of large windows. The system of iron windows also offer versatility to a house that will be open during the summer and closed during the colder winter months. Camouflage netting was also utilised to create pleasantly sun-dappled visual textures.
With an impressive collection of designer brands at their disposal, Aquaquae also chose to infuse both inside and outside spaces with colour and character. They drew on Italian specialists Boffi for the kitchen, while combining jade herringbone tiling, micro-cement ceilings and teak-toned floors to striking effect.
Pops of colour
Also particularly noteworthy are its outdoor areas. Aquaquae wanted to integrate the house to the scenic surrounding landscape, while also splashing it with bold colours from exclusive brands such as Paola Lenti and Roda. The result is wonderfully playful pops of vibrant tones that mingle with more earthy hues.
It all combines for a genuinely innovative property, one where elements are creatively repurposed, spaces are artfully integrated, and perfectly curated furnishings tie it together with style and sass.
Foto de la Revista Interiores
Styling: Paloma Pacheco

Photos by Amador Tori
Written by Leon Beckenham
Address details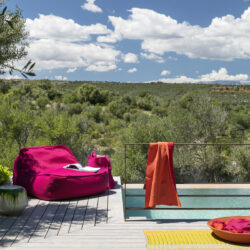 Aquaquae
C/ Llucmajor, 38, Portixol, Palma