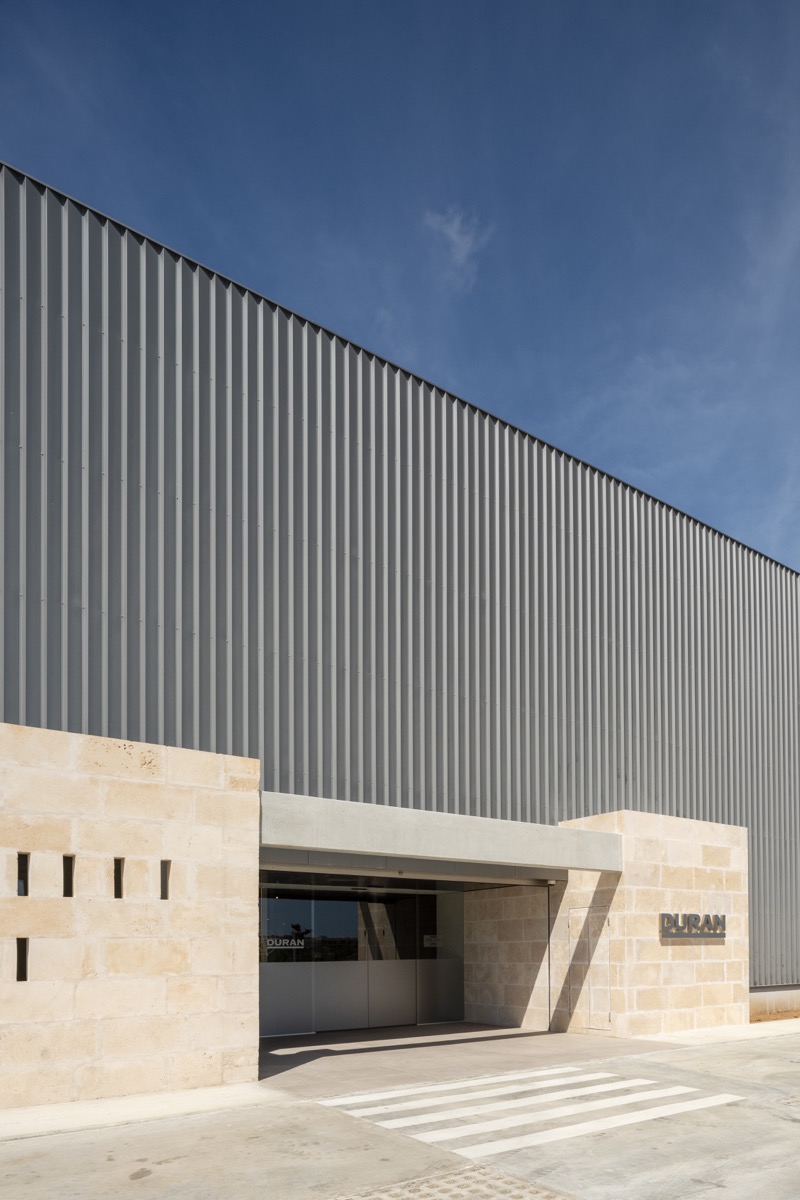 The guests, including María Pons, mayoress of Santanyí and Mateu Nadal, councillor of general services, enjoyed a visit to the showroom and a magnificent tasting of gastronomic archaeology by Fornet de la soca and a showcooking performed by Tomeu Arbona and his fantastic team.
The building has been designed by the AR3 arquitectes studio and stands out for its clean and emphatic volumetry, integrated into the landscape with a metallic façade that changes colour with the sunlight and contrasts with a sandstone wall that highlights the entrance and filters the entrance of natural light into the building, providing visitors with a unique experience.
For the design of the Showroom, DURAN has counted with the collaboration of MDBA from Barcelona. The visit is special, the speed of the outside world disappears and the intensity of the light descends to envelop us in warm sensations and cosy atmospheres. The design finds its expression in a metallic structure that generates an order within which the routes and atmospheres multiply. The unexpected surprises through the diagonal visuals and the different metallic filters. Different atmospheres follow one another through the weft and the courtyards generated between the marés wall and the large industrial volume.
DURAN Santanyí is the fourth of the firm and is oriented to cover the needs of the sector in the south-east of the island of Mallorca. It has two large well-defined areas: the 1,200 m2 shop-exhibition of ceramics, bathrooms and kitchens and furniture and decoration, and on the other hand, the professional self-service area where the Hardware, Plumbing and Electricity sections are located, which has 1,000 m2.
As in the Palma, Calvià and Alcudia shops, all the elements needed to personalise a home are on offer, and for the first time, the families most closely related to interior design coexist with the traditional range of tiles and bathrooms. The result is a complete and integrated offer in the same space.
Address details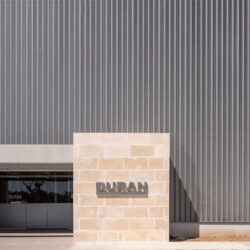 Duran
Polígon S'Olivó, 07650 Santanyí, Balearic Islands