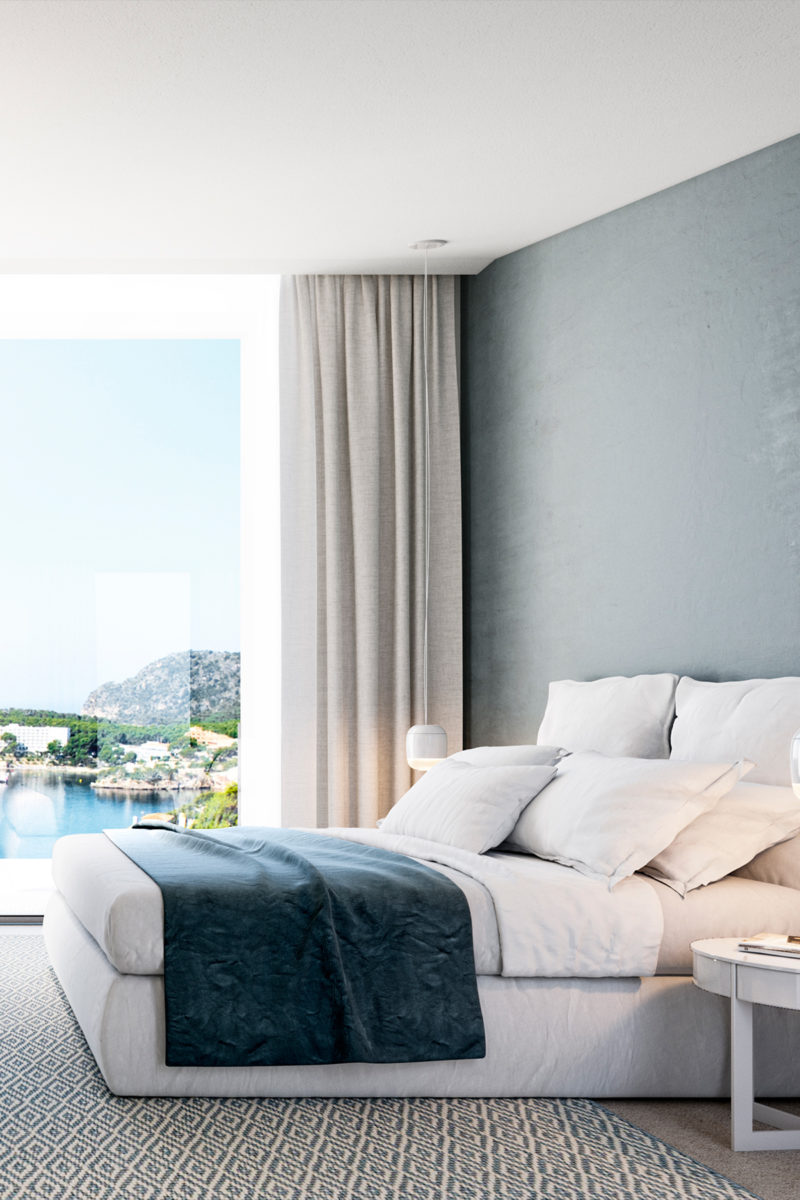 When choosing the colour scheme to best complement the renowned Mallorcan light, the designer and stylist behind Villa Haven – Aggi Bruch – opted for a particularly understated palette. Soft, subtle tones create a warm yet minimalist environment, in which luxury and simplicity easily co-exist, as well as inviting the stunning natural setting to take centre stage.
The Port Andratx villa with views over neighbouring Cala Llamp certainly deserve one's uninterrupted gaze, with floor-to-ceiling windows and an open rooftop terrace taking full advantage of the property's elevated position. Artfully placed accents in an assortment of blues echo the broad sea and sky vistas, while the unmistakable touches of Scandinavian styling add Northern European chic to the tastefully unfussy Mediterranean mix.
Bespoke furnishings, natural finishes
Designed by prominent local architect Alejandro Palomino, this turnkey project is a three-bedroom abode with over 350 square metres of living space, which includes an open-plan kitchen-living room, fitness suite and infinity pool. What also sets this villa apart is the uniqueness of its interiors, with all built-in furniture specifically designed by the Aggi Bruch studio.
Emphasis on natural materials
An emphasis on natural materials, too, brings a genuinely luxurious and authentic feel throughout. These take the form of large stone slabs imported from the Spanish mainland, brushed and oiled oak, and bespoke handmade tiles, which all coalesce to create an environment that can only be truly appreciated in person.
"We just worked with 'real' materials. No imitations. You can deceive the eye but not the senses. You feel the difference," explains Aggi Bruch.
Photos provided by Aggi Bruch
Explore similar property for sale in Port Andratx!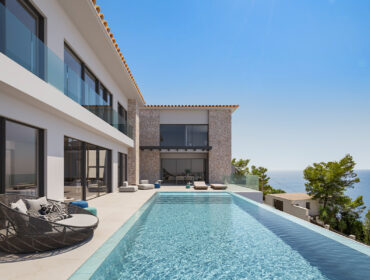 The property market in Port Andratx is synonymous with luxury in Mallorca. It signifies exclusivity and promises a good return on investment.
Address details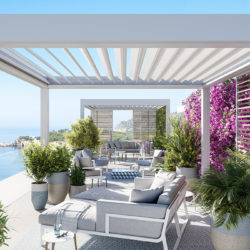 Aggi Bruch
C/ Josep Tarongí, 7, Palma